News
Fan Converts Dark Souls Games Into Short Films
These stunning edits effectively re-tell some of gaming's greatest stories.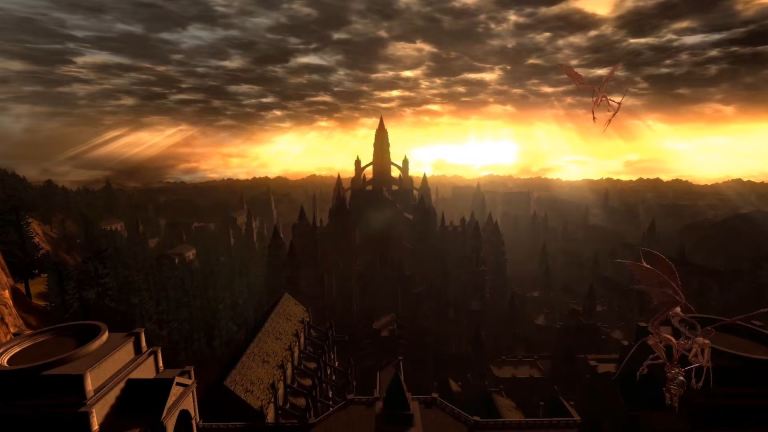 There are two kinds of Dark Souls players: Those who praise the franchise for featuring some of gaming's greatest plots and those who hear about the first group of players and say "Wait, those games have a plot?"
Both arguments are perfectly understandable. After all, if a great plot falls into the gaming universe and it's only told through item descriptions, visual cues, and vague dialog sequences, how much noise can it really generate?
For those who don't want to dive into Dark Souls' considerable lore to unearth the plot beneath, we humbly suggest watching these fan videos which re-edit the Dark Souls' stories and convert them into much more digestible short films.
The creator of the YouTube channel Moonlight Butterfly has recently finished their quest to re-edit the Dark Souls games into movies. What does that mean, exactly? Well, that's the fascinating part about this project. Moonlight Butterfly didn't just take the few cinematics that exist within the games and cut them into a short film; they actually utilize a combination of gameplay and cutscenes to provide a more traditionally cinematic re-telling of the Dark Souls narratives. 
The results are stunning. The absolutely brilliant editing work on display in these videos makes it so that dark and mysterious parts of the Dark Souls lore which were only previously hinted at are presented in an immediately comprehensible way. Moonlight Butterfly even goes so far as to cleverly create new sequences through a variety of filmmaking techniques which help fill in some of the gaps that exist in the original versions. 
While it's hard to cite these short films as the definitive way to experience these stories, it's hard to deny that these movies – especially the Dark Souls II cut – do a fantastic job of capturing the subtle brilliance of the Dark Souls stories without beating the user over the head with plot details.