News
Fallout: New California – Release Date and Story Trailer
After years in development, this Fallout mod will finally be released in 2018.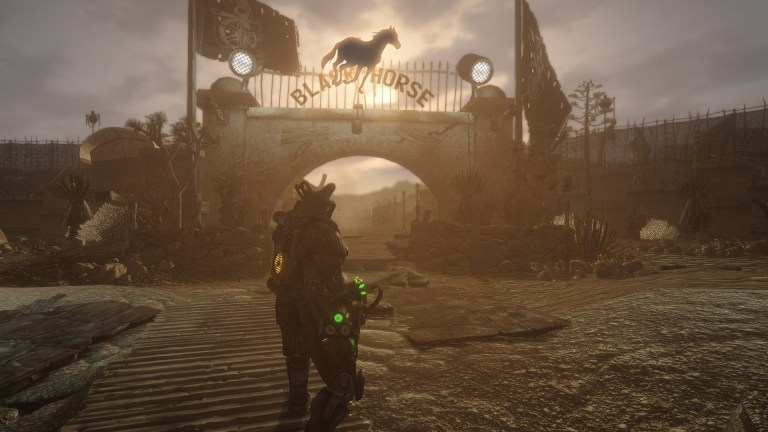 The Fallout: New California mod finally has a released date, and the mod's development team has released a new narrative trailer for the project to celebrate the occasion. 
On October 23, you'll finally be able to download the New California mod. That's big news for those who have been following this project's development, as many people believed that this mod would never be finished. Now, it might actually be released around the same time as Bethesda's Fallout 76.
In case you're not one of the many who have been following this project, just know that Fallout: New California is not your average mod. Actually, even by ambitious mod standards, it's pretty incredible. Since 2013, modders have been working on what they've referred to as a prequel to Fallout: New Vegas.
New California is, for all intents and purposes, a new Fallout game. It features a brand new story that revolves around the inhabitants of Vault 18 outside of Los Angeles and reportedly includes a ton of endings that are based on the choices you make. It features 14,000 lines of dialogue and a world big enough to house all of the characters that speak them. There are new skills, new missions, and new items, too. While actually a prequel to New Vegas, this is essentially the spiritual follow-up to New Vegas that some fans were hoping that Fallout 4 might be. 
Granted, you can probably tell from the trailer above that this isn't a complete overhaul of Fallout: New Vegas. It looks better than the original game, but it utilizes many of the same basic elements. That's okay, though, because it so happens to improve the things that needed to be improved about the somewhat wonky technical foundation that supported New Vegas while evolving the elements that made that title perhaps the best Fallout game ever made.
Technically, New California is in a beta period. However, you can't actually play it at the moment. It's limited to a select group of testers whose play sessions are responsible for the footage of the game that currently exists. While the New California team isn't ready to disclose when it intends for the mod to be available in open beta, the modders suggest that they'll be able to make the improvements necessary to ensure the beta enters its open period before long. 
If you were disappointed to learn that Fallout 76 might not be a traditional Fallout game, then this might just be the mode to keep an eye on.