News
Fallout Legacy Collection Leaked On Amazon
The Fallout Legacy Collection will reportedly compile (almost) every Fallout game and DLC release.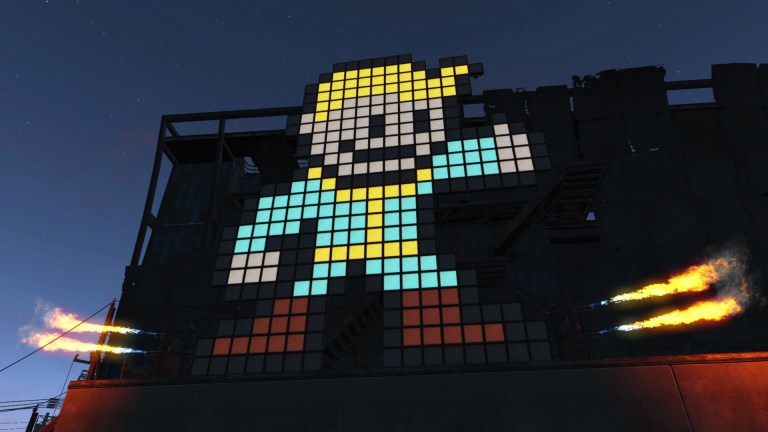 It appears that all the major mainline Fallout games are going to be bundled in the Fallout Legacy Collection set to release later this year. This news comes from a posting on Amazon Germany which leaked the collection ahead of its intended reveal date.
Based on the information posted on that site, the Fallout Legacy Collection will compile Fallout, Fallout 2, Fallout Tactics, Fallout 3: Game fo the Year Edition, Fallout New Vegas: Ultimate Edition, and Fallout 4: Game of the Year Edition. That just leaves Fallout 76, Fallout Shelter, and Fallout: Brotherhood of Steel as the only Fallout games not included in the collection. 
It doesn't sound like any of these games will be remakes or remasters based on the information currently available. Instead, the appeal of the collection is the chance to get all major Fallout games with all major DLC content in one bundle that will run for about $45.
Let's briefly breakdown each of these games, shall we? Fallout is one of the most important RPGs ever made, Fallout 2 is an even better game than the first, Fallout Tactics is a fascinating take on the strategy genre, Fallout 3 represents the series' brilliant and bold transition to 3D (and Bethesda's control), Fallout: New Vegas is considered by many to be the best overall game in the series, and Fallout 4 had its fair share of problems and controversial decisions but was a pretty good open-world game at the very least. 
It's interesting that this collection will allegedly release around the same time as Obsidian's The Outer Worlds (which is, in many ways, a Fallout game without the name) and at a time when Fallout 76 is seemingly going nowhere fast. This could be seen as a bit of fan service, then, but it's a welcome one. Here's a screenshot of the leaked Amazon page, by the way, in case the original is taken down: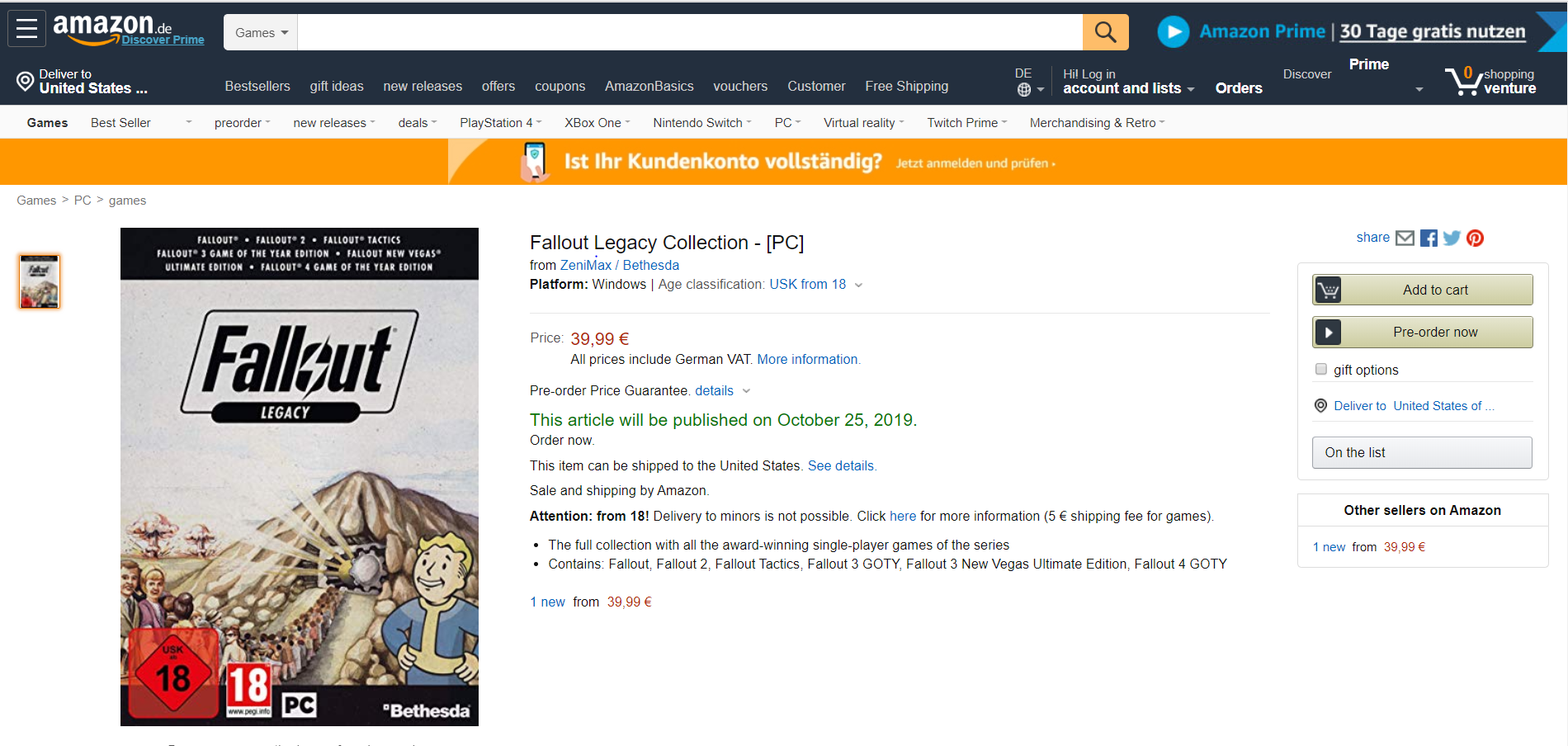 We'll bring you more on this collection as official information is revealed, but it sounds like the current plan is for it to release on Oct. 25.
Matthew Byrd is a staff writer for Den of Geek. He spends most of his days trying to pitch deep-dive analytical pieces about Killer Klowns From Outer Space to an increasingly perturbed series of editors. You can read more of his work here or find him on Twitter at @SilverTuna014.