News
Fallout 76: Release Date, Trailer, Story, and News
Everything you need to know about Fallout 76, including latest news, trailer, release date, story, and much more!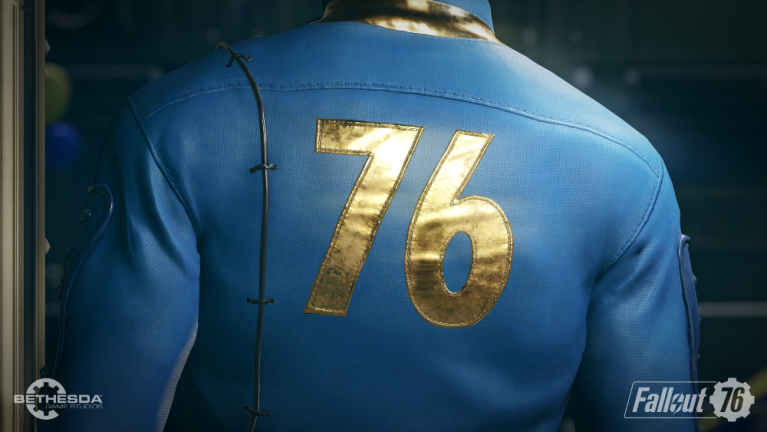 Fallout 76 is the next entry in the Fallout series from Bethesda Game Studios. Based on a brief teaser, the game is set in 2102 and centers around a survivor from Vault 76. The story takes place in the hills of West Virginia. You play as one of the first survivors to leave a vault in the aftermath of the nuclear war that turned the planet into a wasteland. It'll be your job to rebuild civilization.
This sequel is actually an online survival RPG in the same vein as Rust and DayZ. The game, which reportedly began as a multiplayer mode for Fallout 4, will feature quests and a story as well as base-building mechanics. Bethesda confirmed at E3 2018 that the game is four times the size of Fallout 4.
Here's everything else we know about the game:
Fallout 76 Trailer
The latest trailer brings the world of Fallout 76 to live action! Watch it here:
Next up is a video preview featuring 50 minutes of gameplay:
This next Fallout 76 trailer gives us a look at the opening cinematic of the game. Check it out below:
This next trailer is all about the nuclear bomb you'll be able to use to obliterate your enemies (or friends). Check out the trailer below:
Next up is the trailer that dropped at Gamescom! Check it out below:
Here's a gameplay video previewing the base-building element of Fallout 76. Check it out below:
Another trailer debuted at E3 2018. Check it out below:
Check out the announcement trailer:
Fallout 76 Release Date
Fallout 76 will arrive on Nov. 14, 2018. The game is coming to XBO, PS4, and PC. 
Fallout 76 Story
We learned a bit about what you should expect from Fallout 76's story recently. Read more about the game's approach to the narrative here.
Fallout 76 Details
According to an interview with Todd Howard, Fallout 76 will not feature an offline single-player option. 
What that means is that there is no way to play the game without other people somehow being involved in your experience. Why you don't technically have to interact with them, they can theoretically interact with you whenever they'd like. However, there will be private servers meaning that it is possible to host a server for yourself or a small group of people. 
Additionally, it seems that the game will not include any NPCs that are not robots. This does raise some questions regarding how, exactly, quests in the game will be given out. Our guess is that most of the game's quest will be very simple fetch and enemy elimination affairs. 
Read and download the Den of Geek NYCC 2018 Special Edition Magazine right here!
Matthew Byrd is a staff writer for Den of Geek. He spends most of his days trying to pitch deep-dive analytical pieces about Killer Klowns From Outer Space to an increasingly perturbed series of editors. You can read more of his work here or find him on Twitter at @SilverTuna014.