News
Fallout 76 Refund Policy May Lead to Lawsuit
Fallout 76's controversial refund policy has inspired a law firm to assist gamers.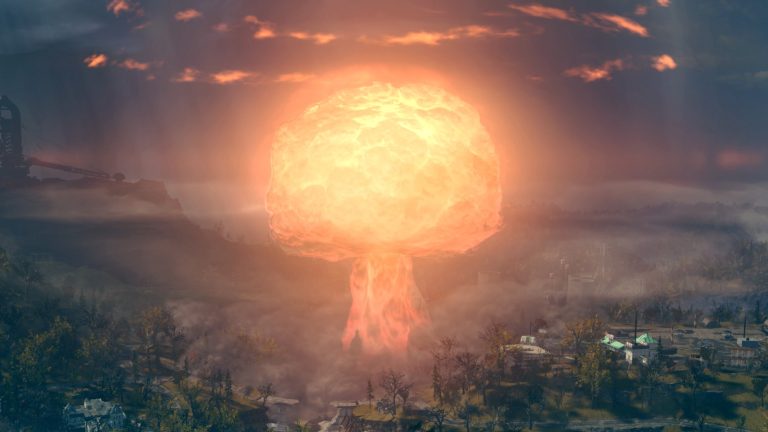 A Washington D.C. law firm is assisting in an investigation of Bethesda's business practices following a series of fan complaints regarding refunds for Fallout 76. 
As you may have heard, Fallout 76 is a bit of a mess. Even if you look beyond the complaints surrounding the game's lore and its general treatment of the Fallout universe, you're still left with a game that is loaded with bugs that make the game everything from annoying to downright unplayable. These bugs seem to be the main reason that even some of the game's biggest supporters have decided to ask Bethesda for a refund. 
Here's where the legal issues come into play. While some state that Bethesda has been quick to honor their refund requests, many other users have reported that Bethesda's support team have denied their refund request because "customers who have downloaded the game are not eligible for a refund." Despite defying all logic, it appears that very policy can be found amongst the terms and conditions of Bethedsda's game launcher service. 
Now, law firm Migliaccio & Rathod LLP are saying that Bethesda is not only being unreasonable in regards to their refund policy but that that the various glitches and bugs found in Fallout 76 are unacceptable. 
"While minor bugs and glitches are expected with the release of most new games, Fallout 76 launched with a 56GB patch that has proven to be but a starting point for the game's problems," reads a statement from the law firm. "Gamers who have tried to receive a refund because of the game's myriad glitches have been unable to do so since they downloaded the game, leaving them to deal with an unplayable experience until patches bring it back to a playable state."
At this time, it does not seem that Migliaccio & Rathod LLP have begun a full and formal legal investigation. That means that any possible lawsuits or other such legal remedies may be months or years away (if they come at all). However, this law firm's assistance may prompt Bethesda to pursue other solutions. 
Regardless of how this ends, it's pretty clear that Fallout 76 is in very bad shape and that its remaining players might not remain long enough for the game to redeem itself in the same way that games like Destiny and No Man's Sky eventually managed to turn things around. 
Matthew Byrd is a staff writer for Den of Geek. He spends most of his days trying to pitch deep-dive analytical pieces about Killer Klowns From Outer Space to an increasingly perturbed series of editors. You can read more of his work here or find him on Twitter at @SilverTuna014.