News
Fallout 76 Introduces Monthly and Yearly Subscription Plans
Whenever you're feeling blue, just remember that somewhere, someone is spending $13 a month on Fallout 76.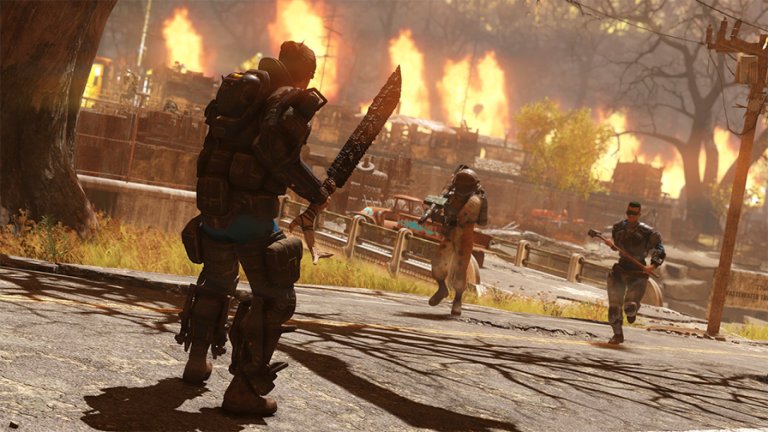 We've stopped laughing long enough to bring you news that Bethesda is now offering a monthly (or yearly) subscription plan for Fallout 76. 
For either $12.99 a month (Hahahahaha) or $99.99 a year (Bwhahahahaha) you can access a premium Fallout 76 subscription plan known as Fallout 1st. What do you get for that tidy sum? Well, the big hook of this subscription plan seems to be the ability to create private in-game servers. You and up to seven friends will be able to access this private world, and only the server's host will be required to have a Fallout 1st subscription. 
That's nice and all, but most of the other features you get with this pass feels like things that should have been in the game in the first place. For instance, Fallout 1st will give subscribers access to a portable fast travel point that doubles as a camp equipped with facilities designed to meet basic needs. You'll also be granted a scrap box that allows for unlimited scrap storage, a monthly stipend of 1,650 Atoms, a ranger armor outfit, and special icons and emotes. 
To be honest, it's actually pretty difficult to cover this one with a straight face. Given the many, many, many missteps Fallout 76 has endured until this point (which includes everything from exaggerated collector's edition swag to an array of glitches and missing features), the idea that Bethesda feels that now is the time to charge the relatively few people who are still actively playing this game a monthly subscription fee in order to access some of those fans' most requested features is simply shocking. Bethesda is basically saying that Fallout 76 is worth more than Game Pass, PlayStation Plus, or is roughly equivalent to a subscription to World of Warcraft or Netflix. That just doesn't feel accurate. Oh, and it's also worth reminding everyone that Fallout 76 isn't a free-to-play game.