News
Fallout 76: Bethesda Glitch Leaks User Personal Information
A support system issue has led to Fallout 76 players, and other Bethesda users, personal information being leaked.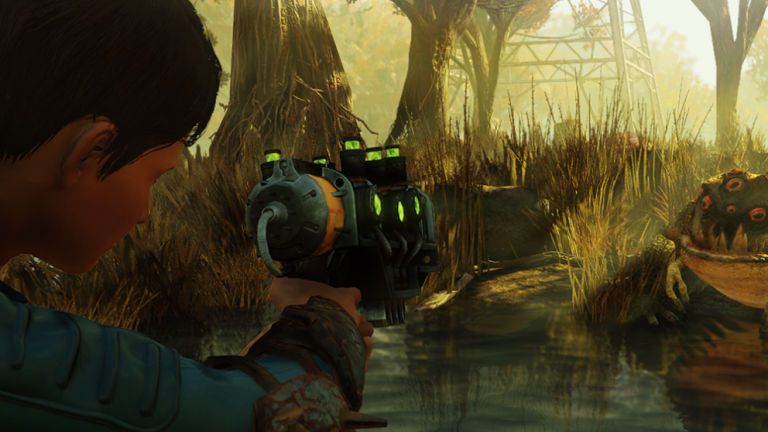 Bethesda's woes continue as fans report they are receiving other people's user information via the Bethesda support system. 
Various Bethesda account users have taken to Twitter and elsewhere to share screenshots of the support ticket copies in their accounts. The trouble is that most of these support tickets didn't come from that user. The really troubling part is that many of these support tickets include information like other users' names, addresses, and even parts of their credit card numbers. 
It appears that the vast majority of these tickets are related to Fallout 76, but that seems to be more of a matter of probability rather than anything that has to do with that game specifically. Instead, Bethesda is claiming that this can all be traced back to a website error.
"We experienced an error with our customer support website that allowed some customers to view support tickets submitted by a limited number of other customers during a brief exposure window," Said Bethesda via Twitter. "Upon discovery, we immediately took down the website to fix the error…During the incident it appears that the user name, name, contact information, and proof of purchase information provided by a limited number of customers on their support ticket requests, may have been viewable by other customers accessing the customer support website for a limited time, but no full credit card numbers or passwords were disclosed. We plan to notify customers who may have been impacted."
The breach itself is no doubt troubling to those who were affected, but many of those who weren't are quick to view this breach as yet another example of Fallout 76's disastrous launch. While there's no proof that this breach is directly related to Fallout 76 in any way, there's no denying that between this, the game's various shortcomings, and even that whole bag fiasco that many of these tickets were referencing, Bethesda hasn't exactly been having the best holiday season. 
It remains to be seen whether Bethesda can turn Fallout 76, and their other misfortunes, around. 
Matthew Byrd is a staff writer for Den of Geek. He spends most of his days trying to pitch deep-dive analytical pieces about Killer Klowns From Outer Space to an increasingly perturbed series of editors. You can read more of his work here or find him on Twitter at @SilverTuna014.