News
Fallout 76: Bethesda Apologizes and Details Upcoming Updates
Fallout 76 is getting a series of needed updates. Will they be enough?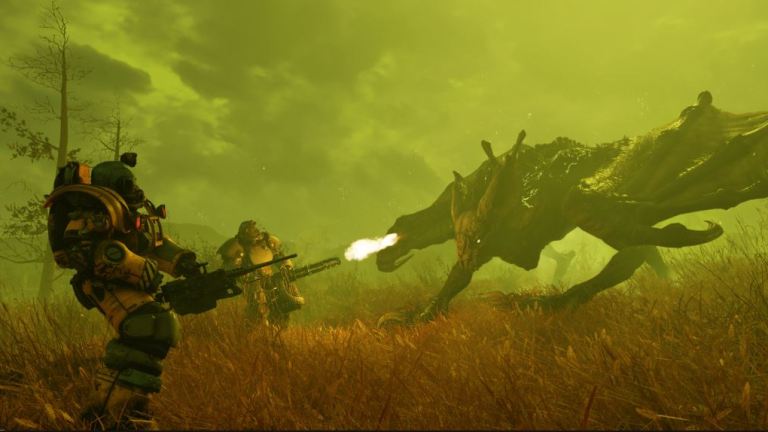 Bethesda has announced that Fallout 76 will receive a series of updates largely designed to address some of the quality of the common quality of life complaints users have been reporting. 
First off, Bethesda is increasing the game's stash limit from 400 to 600 in what is simultaneously the biggest and least impactful of the planned updates. While Fallout 76's stash limit is a big problem, many users were hoping that it would be increased to over 1,000 in order to address the game's inventory issues. Bethesda acknowledges that this amount is lower than their desired stash limit, but state that they need to test a smaller number in order to "verify that this change will not negatively impact the stability of the game."
Bethesda will also be changing the way that C.A.M.P. building works. A future update will make it so that players have the option of either placing their C.A.M.P. on a new spot if their previous spot is occupied by someone else by the time they log back in, or they can switch to a new server where they will be able to retain their original spot. Players will also have access to a new bulldozer building option that will allow them to knock down trees, rocks, and other environmental obstacles. 
Additional updates include character respec options, a fix to boss loot that will ensure they drop the proper number of items for players, a fix to the Cryolator weapon that greatly reduces its time of effect, fixes to various glitches, and the long-awaited arrival of push-to-talk for PC. The first wave of these updates will arrive on December 4 while the remaining updates are scheduled to be released on December 11.
Bethesda has also taken to Reddit to apologize not only for "the state of things right now," but for "the lack of communication about fixes, updates, or news." They promised to be more active moving forward in terms of communications and fixes. 
Whether or not these initial updates will be enough to convince fans that Fallout 76 is on the path to redemption remains to be seen. The big concern at the moment is the implication that the addition of too many additional resources may have some kind of notable impact on the game's performance. That does not bode well for the prospect of significant content updates sometime in the near future. 
Matthew Byrd is a staff writer for Den of Geek. He spends most of his days trying to pitch deep-dive analytical pieces about Killer Klowns From Outer Space to an increasingly perturbed series of editors. You can read more of his work here or find him on Twitter at @SilverTuna014.