News
Fallout 76: Bethesda Expected Fan Backlash
Bethesda knew that Fallout 76 was going to draw a lot of negative attention and admits the mistakes it made.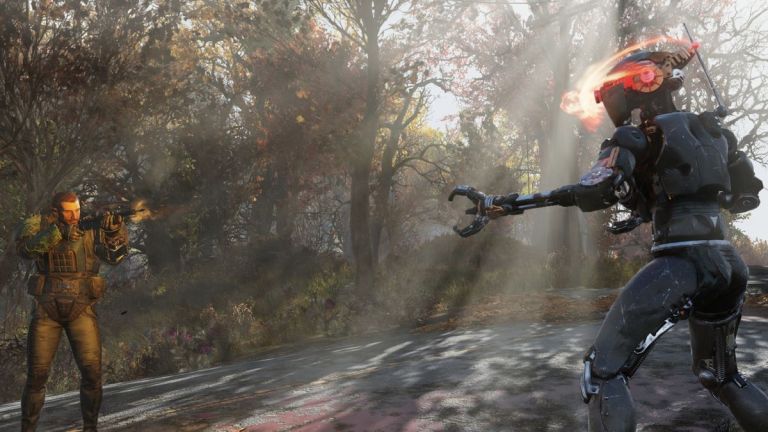 Bethesda's Todd Howard confesses that the studio had a pretty good idea that Fallout 76 was going to attract quite a bit of criticism upon its release. 
"We knew we were going to have a lot of bumps," Howard said in an interview with IGN. "We were ready for…we knew this is not the type of game that people are used to from us, and we're going to get some criticism on it, and lot of that [is] very well-deserved criticism." 
Howard also admits that Fallout 76 may have harmed the overall value of the Fallout brand and that it was a mistake to not get the game in the hands of more fans ahead of its shaky release. 
"The main takeaway we had was you've got to let it bake with a large live audience for longer than we did," Howard said. "There are just certain things you can never see until it's running 24/7 for a number of months." Howard theorizes that a kind of Early Access system or beta for Fallout 4 owners might have helped a lot with early feedback. 
Still, Howard maintains that it's less about what Fallout 76 launched as and more about what it will eventually become. So far as that goes, he says that he thinks fans would be surprised with how much the game has improved today. 
We called Fallout 76 one of the most disappointing games ever made and Howard has previously admitted that the team was aware of the game's problems during its development. 
"We had a lot of difficulties during development and sometimes those difficulties do show up on the screen," Howard said during a panel at PAX East. "We knew we were going to have a lot of bumps coming out with the game, and we definitely had some, some of them a lot harder than we anticipated. It was a very new and different project for us."
Howard didn't elaborate on the problems with the game, but we're not sure he had to. The issues with Fallout 76 are well documented. While we're not quite sure that even Howard can explain things like the Fallout 76 bag fiasco, you're probably aware of the game's lack of launch content, bugs, and questionable lore. 
However, there is the implication that Howard is also talking about the idea that Fallout 76 doesn't really feel like a BGS title. It seems that the team was at least partially aware that it was stepping far outside of its comfort zone and was even more aware of the issues. You could also argue that Howard is suggesting that Fallout 76 wasn't necessarily something that the team really wanted to work on. 
Thankfully, the Fallout 76 DLC roadmap does suggest that there is a ton of new content coming to the game and that it might just redeem itself after an underwhelming launch.
Matthew Byrd is a staff writer for Den of Geek. He spends most of his days trying to pitch deep-dive analytical pieces about Killer Klowns From Outer Space to an increasingly perturbed series of editors. You can read more of his work here or find him on Twitter at @SilverTuna014.