News
Fallout 4: Miami Mod – Official Story Trailer
Fallout: Miami looks like the best Fallout game in years.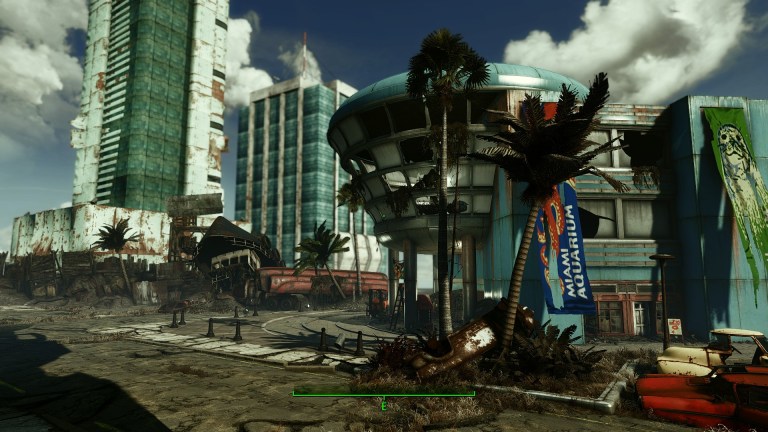 The official trailer for the Fallout: Miami mod gives us a far better look at the project's story. 
We now know that Fallout: Miami follows the mythical sole survivor on a journey to the south in search for work. Along the way, though, the survivor becomes involved in a series of conflicts between the various factions that run this part of the apocalypse world. The survivor then must help resolve – or further – these conflicts while trying to solve a few strange disappearances that haunt the region. 
Everything in the trailer suggests that this is going to be an absolutely brilliant mod. Of course, the mod's debut trailer also did a pretty good job of making us believe that this is going to be a brilliant fan-made addition to the Fallout universe. 
Fallout Miami is a Fallout 4 mod that explores the beachside city. We'd be lying if we said that this is the best that Miami has ever looked, but the locale is certainly more sunny and cheery than the settings of previous Fallout games. There are even mutants wearing inflatable yellow duck floaties. 
Fallout Miami is more than just a just a few region appropriate visuals, though.  In fact, it is shaping up to be a  fully-fledged fanmade Fallout adventure on par with a DLC release. That means new characters, new plotlines, new companions, new weapons, and plenty of new environments to explore.
The city itself is divided into seven districts that include the downtown area, the luxurious Bayshore, and a series of retirement communities codenamed Flamingo. While wandering, you can expect to find a variety of things that wouldn't exist in any other Fallout game, such as a new shark enemy that somewhat resembles a Deathclaw. Yikes. 
Based on some of the media the Fallout Miami creators have released thus far on the mod's blog, it definitely feels like the game is adhering to the '50s while incorporating some '80s aspects. While that doesn't exactly adhere to Fallout lore, we're willing to excuse it in this particular instance as everyone knows that '80s Miami is the best Miami. 
Overall, it's hard not to be impressed with the work that went into this mod. To be perfectly honest, it's the exact kind of content update we hoped to see from Bethesda's official DLC for Fallout 4. While some of that game's post-release content was good, we longed for the days of Fallout 3's wild DLC that shelved most conventions in favor of exploring some wild corners of the Fallout universe. 
We're incredibly excited to take a trip to what we presume is Will Smith's favorite city whenever this mod is released.
Read the latest Den of Geek Special Edition Magazine Here!