News
Fable Creator Peter Molyneux Shares His Career Regrets
Molyneux explains his legacy of overhyped games and shares his thoughts on the No Man's Sky situation.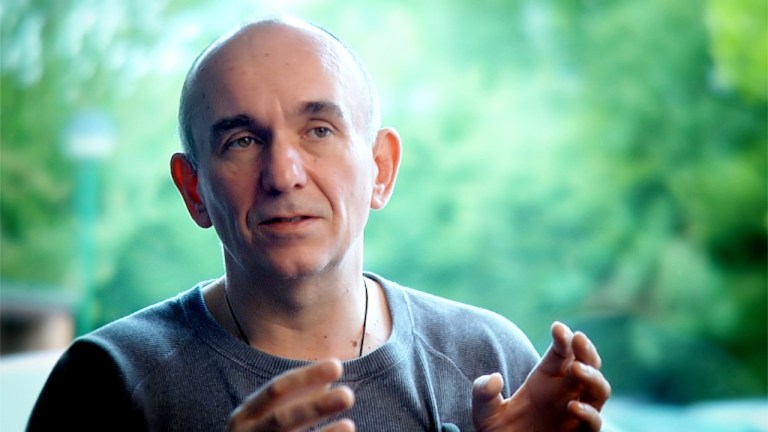 Calling game designer Peter Molyneux a polarizing figure is really just a nice way to say that the man has alienated a large portion of gamers over the years with this "over promise and under deliver" method of game design. 
Molyneux has been comparatively quiet in recent years. Actually, he really hasn't said much at all. That changed recently when Molyneux granted a rare interview to Glixel in which he explained what he's been up to over these last few quiet years. 
In short, the legendary designer has gotten back to his roots. 
"I've defined myself as a coder again," said Molyneux. "The last time I did real coding was when I was working on a game called Black & White. I thought, 'I'm going to go back and do that again, learn it all over again, because that would be the most efficient way for me to get my idea across.'"
Molyneux describes Black & White as "probably the best project I worked on" and that he really hasn't ever focused on a single game like he did for that project. He's currently working on a mobile title called Legacy, which he doesn't want to talk about in order to avoid unnecessary hype. However, Molyneux did have quite a bit to say regarding his decision to keep developing mobile games. 
"The last game I did, The Trail, within seven weeks of it being launched, more people played The Trail than all the people that played Fable 1, 2 and 3 on all the formats, PC and console, put together. Within seven weeks," said Molyneux on the reach of mobile gaming. "Let's have a look at how many people have downloaded and played Pokémon Go. In a year, that's 650 million people. Jesus Christ! As a designer, just imagine for a second what it would be like to make a game that would be played by that many people. How can that not be incredibly alluring?"
While Molyneux is looking towards the future, he does admit that he harbors some regrets from his past. Molyneux feels that he perhaps should have stayed with Microsoft or at least not sold Lionhead to Microsoft. He also regrets some of the promises he made and couldn't live up to. In fact, he even feels empathy towards No Man's Sky creator Sean Murray for what he's going through. 
"He lives two miles away from me," said Molyneux on Murray. "I worked with his wife on all three of the Fable games, incredibly closely. I went to see him. I really felt for him. People don't realize, for me and for him, it was like an ice-cold dagger in the heart."
Ultimately, though, Molyneux feels that his own experience with overhyped games can be traced back to his desire to design truly special experiences. 
"Why would you bother making a role-playing game if you weren't going to try to make the best one?" said Molyneux on Fable. " I think people misunderstood that. I should have been a lot more sensible about it, a lot more logical about my press approach."