News
Evolve Servers Shutting Down in September
Disappointing multiplayer shooter Evolve is finally coming to an end.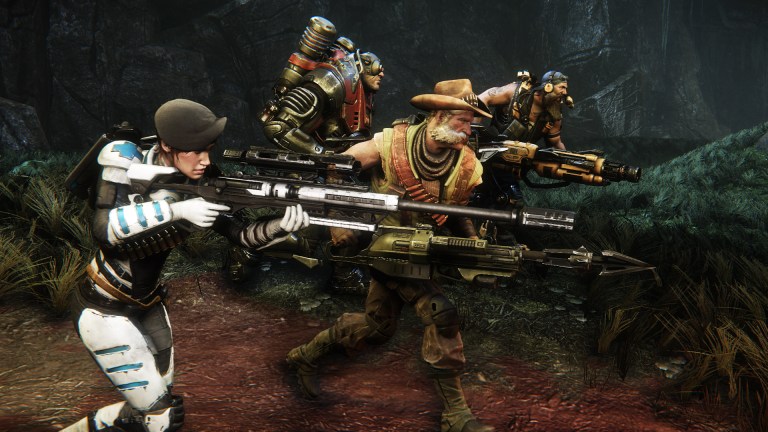 2K has announced that they are shutting down servers for Evolve. 
According to this post, the game's dedicated servers will be shut down on September 3, 2018. Once that happens, players will no longer be able to access Hunt (ranked mode), in-game leaderboards, or the in-game store. Furthermore, Evolve's free-to-play version – referred to as Stage 2 – will no longer be accessible. Before then, virtual currency bundles will be removed from Evolve Stage 2 on July 2nd. 
What that means is that after the server shutdown date, the only people who will be able to access Evolve's multiplayer will be those who purchased the game before it went free-to-play. Those players will be able to use Legacy Evolve to participate in peer-to-peer matches. While that version will not feature ranked mode or updating leaderboards, it will let Evolve fans access the game's quickplay and custom match options (alongside the single-player modes). 
Any purchases you made within Evolve – such as DLC – will still be accessible after the servers have been shut down. However, any in-game currency you have in your account at the time that the game's dedicated servers are shut down will essentially become useless as you'll no longer be able to make any purchases via the in-game store with real or in-game currency. 
The only thing surprising about this news is how long it took for 2K to formally shut down Evolve. In case you haven't been following this story, Evolve was the much-hyped new multiplayer shooter developed by Turtle Rock Studios (the team behind Left 4 Dead). Sadly, the game never really found an audience. Developer Turtle Rock Studios tried to save the project by turning it into a free-to-play title, but that did little to bolster the game's popularity. 
Eventually, Turtle Rock Studios was informed by 2K that they were no longer allowed to work on Evolve. That decision effectively signaled the impending end of the game, which is essentially what this upcoming server shutdown is.