News
Evo 2018 Results: Winners of the Event
The three-day celebration of fighting games has come to an end. Who are the winners?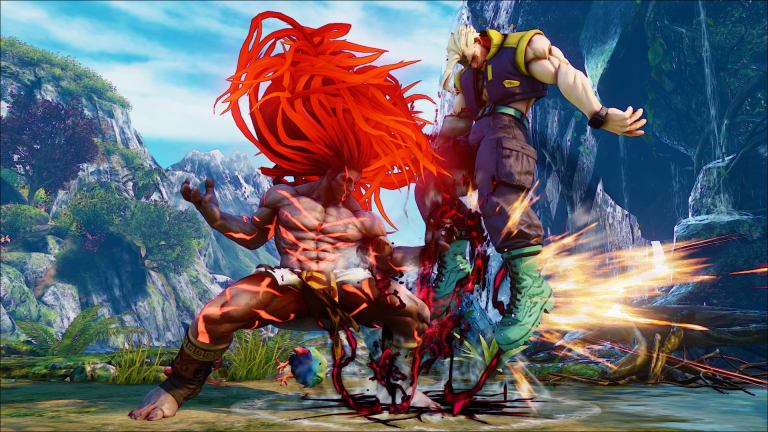 After another exhausting weekend, the 2018 Evolution Championship Series is behind us. Two days of fighting game tournaments in every direction followed by one day of focus on the top eight competitors for the bigger tournaments. Announcements were made, awards were given out, and salt was had.
Even though there were only eight major tournaments this year compared to the usual nine, there were plenty of side tournaments, with their finals showcased on several Twitch channels. Notable inclusions were SoulCalibur VI, EX Fighting Layer, King of Fighters XIV, ARMS, Samurai Shodown II, and even Windjammers (as hosted by WWE's Xavier Woods).
But for the main games, here are the results:
Injustice 2 had the least amount of presence due to the lack of competition. The most notable moment was player Tweedy repeatedly defeating the nigh-unbeatable SonicFox and getting in his face and telling him to try someone else after each match. Although Tweedy's Starfire was able to crush whatever SonicFox threw at him, his attitude would be deflated when player Rewind took him down in grand finals with his Catwoman.
1st: Rewind (Catwoman, Black Adam, Blue Beetle, Firestorm)2nd: Tweedy (Starfire, Doctor Fate)3rd: SonicFox (Starfire, Firestorm, Red Hood, Black Manta)4th: Big D (Poison Ivy)5th: Hayatei (Robin)5th: Semiij (Catwoman)7th: SylverRye (Hellboy)7th: Biohazard (Bane, Cheetah, Starfire, Black Manta)
BlazBlue: Cross Tag Battle was an energetic tournament, even if following what was going on was at times a head-scratcher. Player Heiho won with his team of Ruby and Gordeau, but the real story was Heiho's outright exhaustion. He worked his way up from the loser's bracket, which meant plenty of non-stop gaming. The problem was that at the same time, there was a side tournament going on for Under Night In-Birth EXE: Late(st) and Heiho was a big player there, too. That meant that he'd have to bounce back and forth between stages. By the time he barely lost the UNIEL grand finals, the man looked like he was going to collapse at any moment.
1st: Heiho (Ruby/Gordeau)2nd: Fame96 (Yu/Jin)3rd: DoraBang (Hazama/Nu-13)4th: KOG (Tager/Waldstein)5th: Kazunoko (Ruby/Gordeau)5th: Fenritti (Jin/Hyde)7th: Gouda (Gordeau/Nu-13)7th: DettyWhiteRock (Yang/Waldstein)
Super Smash Bros. for Wii U had what's probably its final year and the crowd wasn't too excited about three of the top four players using Bayonetta (who won last year). Finalists Lima and CaptainZack were a lot more casual out of spite to the point that when one lost a character abruptly, the other eliminated himself to even things up. The two even messed around enough to the point that a judge insisted they cut that shit out or be disqualified. Eventually, Lima came out the winner.
1st: Lima (Bayonetta)2nd: CaptainZack (Bayonetta)3rd: Nietono (Sheik, Diddy Kong)4th: Mistake (Bayonetta)5th: Mr E (Lucina)5th: MVD (Diddy Kong)7th: Raito (Duck Hunt)7th: Choco (Zero Suit Samus)
Guilty Gear Xrd Rev 2 featured Omito absolutely cutting through the competition with his Johnny. Notable in the grand finals was that while Omito won the 2017 Guilty Gear tournament, runner-up Machabo won the 2016 tournament.
1st: Omito (Johnny)2nd: Machabo (Ky)3rd: LostSoul (Elphelt)4th: Nage (Faust)5th: Rion (Ky)5th: Zadi (Raven)7th: Teresa (Jam)7th: Fumo (Elphelt)
Next came Super Smash Brothers Melee, which much like its brother, ended with a mirror match. Leffen played as Fox against Armada, who started with Fox but later moved on to Peach. Leffen absolutely crushed Armada in the grand finals 3-0.
1st: Leffen (Fox)2nd: Armada (Fox, Peach)3rd: Plup (Sheik)4th: Hungrybox (Jigglypuff)5th: Wizzrobe (Captain Falcon)5th: Mango (Falco)7th: Swedish Delight (Sheik)7th: S2J (Captain Falcon)
Tekken 7 was easily the most entertaining tournament, mainly due to Lil Majin's King coming so close to the top while winning the hearts of the audience in attendance with his collection of surprise powerbombs. He ended up losing the winners' finals and losers' finals, setting up a grand final between LowHigh's Shaheen vs. Qudans' Devil Jin. Great fighting all around.
1st: LowHigh (Shaheen)2nd: Qudans (Devil Jin)3rd: Lil Majin (King)4th: JDCR (Dragunov)5th: Book (Jin)5th: Rangchu (Panda)7th: Chirichiri (Shaheen)7th: Noroma (Jack-7, Dragunov)
Dragon Ball FighterZ was a fun time, even if it hit Melee levels of going on for too long. A little controversy came from the rivalry between SonicFox and GO1. In winners' finals, SonicFox made short work of GO1's team 3-0. GO1 seemed very annoyed and ran it back, making his way into grand finals. From there, his momentum got the best of SonicFox and GO1 reset the bracket with a dominant 3-0 set. SonicFox then asked about switching positions with GO1, which was eventually allowed via coin toss. The move killed GO1's momentum and once again, SonicFox was able to take him to the cleaners. GO1 was not happy.
1st: SonicFox (Bardock/Fused Zamasu/Android 16)2nd: GO1 (Cell/Bardock/Vegeta)3rd: Fenritti (Cell/Bardock/Vegeta)4th: Moke (Kid Buu/Cell/Trunks)5th: KnowKami (Android 21/Cell/Goku Black, Cell/Fused Zamasu/Kid Buu)5th: Kazunoko (Kid Buu/Adult Gohan/Yamcha)7th: Kubo (Adult Gohan/Android 16/Goku)7th: Supernoon (Kid Buu/Cell/Vegeta)
Finally, we got Street Fighter V: Arcade Edition. I…fell asleep during most of this one because things ran so late. Problem X's M. Bison took out Tokido's Akuma in the second set of grand finals. Sorry, but by the time the tournament ended, it was past 3 am on the east cpast. The cringeworthy and surreal segment when Yoshinori Ono walked on stage to reveal G and Sagat's announce trailers didn't help my state of mind.
1st: Problem X (M. Bison, Abigail)2nd: Tokido (Akuma)3rd: Fuudo (R. Mika)4th: Gachikun (Rashid)5th: Fujimura (Ibuki)5th: Luffy (R. Mika)7th: Caba (Guile)7th: TheCoolKid93 (Abigail)
Gavin Jasper has a very patient fiancée whom let him watch fighting games all weekend. Follow Gavin on Twitter!