News
Evo 2014 Stream Schedule
The best of the best will fight it out in Street Fighter, Injustice, and many more! Watch all the EVO 2014 action at Den of Geek!
Watch all of the Evo 2014 action HERE.
Evolution Championship Series (Evo), the world's largest and longest running fighting game tournament, returns on July 11-13 with Evo 2014 to determine the greatest fighting game champions from around the world. The sold-out tournament, which marks the 18th anniversary of Evo, is also celebrating its largest attendance to date with more than 8,000 registrants.
Den of Geek will be streaming all the tournaments start on Friday all the way through Sunday. Plus, we'll have awesome feature coverage to go along with all the action. 
The event will also be live streamed on Evo's Twitch channel. Blending raw skill, hype, and heart, Evo 2014 competitors will strive for supremacy in Ultra Street Fighter IV, Ultimate Marvel Vs Capcom 3, Smash Bros. Melee, BlazBlue: Chrono Phantasma, Killer Instinct, Injustice: Gods Among Us, King of Fighters XIII, and Tekken Tag 2.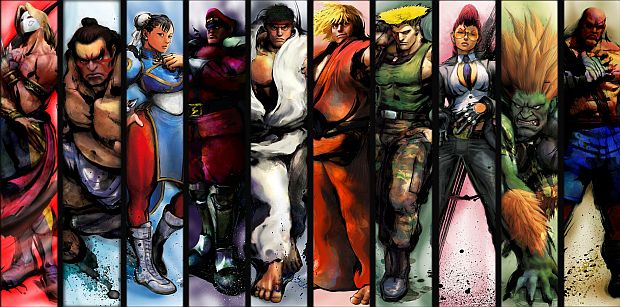 The 2014 competition will feature over 800 international players from 47 different countries.
Evo has set the record for the largest Street Fighter tournament for nearly a decade. This year will continue the record-breaking tradition, with nearly 2000 players competing for the Ultra Street Fighter IV title. Evo 2014 will also break the world record for the largest Smash Bros. Melee competition in the world, with 970 entrants. The previous record was set at Evo 2013.
In addition to a host of talented indie developers, fighting game luminaries including Yoshinori Ono, Ed Boon, Katsuhiro Harada, and more will be in attendance to cheer on their players and tease the future of fighting games.
Related Article: 12 Forgotten Fighting Games That Should Make a Comeback
"Fighting games were the first genre to really tap into the competitive nature of gamers," said Tom Cannon, Co-Founder, Evo. "It has been a long journey, but based on Evo's record-setting numbers from attendance to online viewership, we are finally seeing the fighting game industry gain the recognition it deserves."
Here is the schedule: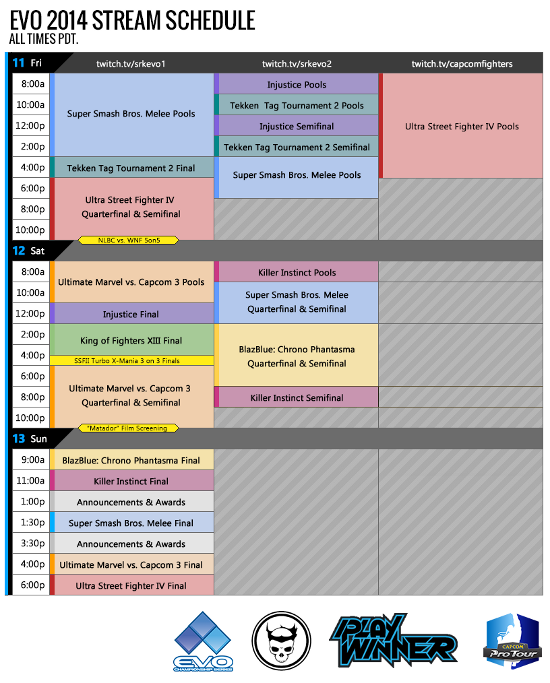 For more information on Evo 2014, check out: evo.shoryuken.com.