News
Everything Worth Knowing From Gabe Newell's AMA
Newell invokes the name of Half-Life and more during his Reddit AMA.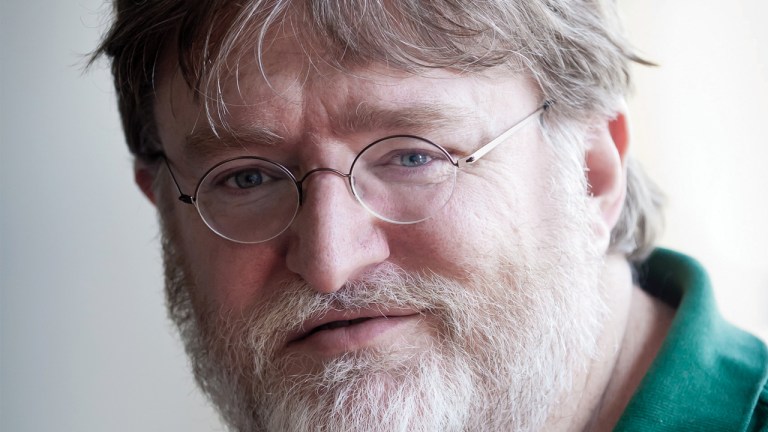 Yesterday, Valve co-founder Gabe Newell boldly ventured to the subreddit dedicated to his existence in order to participate in an AMA discussion. 
While Mr. Newell spent a good deal of the fan-hosted interview expertly dodging questions with the skill of a businessman who is officially richer than Donald Trump, there were a few questions that inspired the legendary industry figure to give us a rare look into the future of Valve.
Actually, Newell's most intriguing answer was just a single word. When asked whether or not Valve is currently working on any single-player games, Newell responded with a simple, "yes" later followed by a half-jokingly reminder that, "The number 3 must not be said." He did leave a brief window of hope open regarding the possibility of Half-Life 3 or Portal 3 when he sarcastically said that he "personally believe(s) all unidentified anonymous sources on the Internet."
That said, Newell did state that Valve has plans to develop future projects that take place in the Half-Life/Portal universe. Before you get too excited, though, consider that his statement has pretty broad implications. For instance, Valve released a Portal-themed VR game to accompany the launch of the HTC Vive. Additionally, Newell believes that there is still hope for the JJ Abrams-assisted Portal and Half-Life film project that has been teased for some time. Unfortunately, he provided no updates on those films. 
As for the equally mythical Left 4 Dead series, Newell indicated an interest in the franchise based on how it match's the company's creative philosophy but stopped short of confirming any development details on an official franchise follow-up. Whatever the company is working on, Newell confirmed that the company will use the Source 2 engine to develop it. He even hinted that Valve could update Team Fortress 2 and CS: GO to use the new engine. 
The remainder of the interview was dedicated to personal questions (Newell's favorite Valve single-player game is Portal 2 if you wanted to know), but there were a couple of intriguing hints regarding Valve's other interests. For instance, Newell revealed that Valve removed the flash sale system from Steam sales so that users could always find the best deal whenever they visit. He's also well-aware of the Steam customer support issues that have plagued the service in the past and is excited to expand Valve's VR interests.