News
Everwild: First Trailer for Rare's Next Game
Developer Rare is working on a mysterious (and beautiful) new game known as Everwild.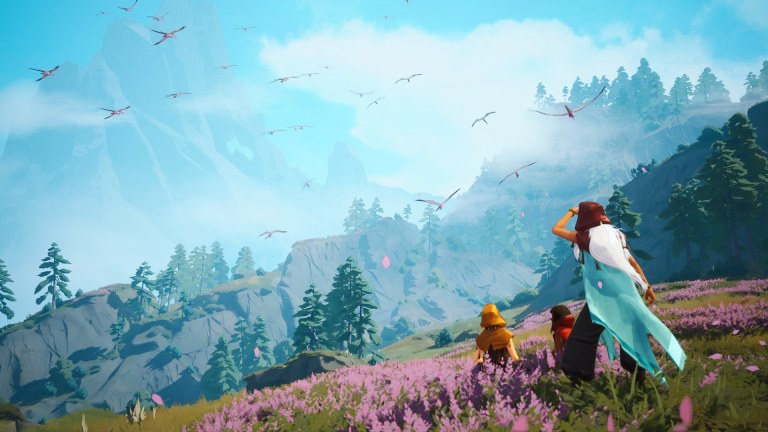 Legendary (if somewhat controversial) game developer Rare has announced that their next game will be a mysterious new project known as Everwild. 
What is Everwild? Well, it's the next game from Rare. We're not trying to be cute here, but the first trailer for the game and what little has been said about it thus far doesn't exactly offer a lot in the way of concrete details. 
However, there's plenty of room for speculation as it concerns what, exactly, we can expect from this title. It certainly seems that the title will emphasize a nature theme and mystical elements. Nearly every shot in the trailer takes place in what seems to be a massive forest setting, but the design of the creatures that inhabit this land certainly indicates that this forest doesn't exist in our world (or at least our world as we know it). 
It also feels noteworthy that we don't seem to see any form of conflict or combat in this trailer. However, the humans at the end are trepidatious to approach what seems to be a stag-like creature, and we see another human stealthily maneuvering around hog-like creatures drinking at a lake. This could suggest that there is a natural form of conflict between this world's various inhabitants, but we don't see that idea manifest itself in an overt way. 
Our best guess is that this is either some kind of large world survival game or a more traditional adventure title that is simply being introduced in an ambiguous way. We'd bet on the former given some of Rare's recent projects, but the latter is certainly interesting if it means that Rare might actually return to some of their game design roots. 
In any case, we should learn more about Everwild as it nears its unconfirmed Xbox One and PC release date. 
Matthew Byrd is a staff writer for Den of Geek. He spends most of his days trying to pitch deep-dive analytical pieces about Killer Klowns From Outer Space to an increasingly perturbed series of editors. You can read more of his work here or find him on Twitter at @SilverTuna014.