News
Everquest: The Burning Lands Expansion Revealed
Everquest's The Burning Lands is the game's 25th expansion.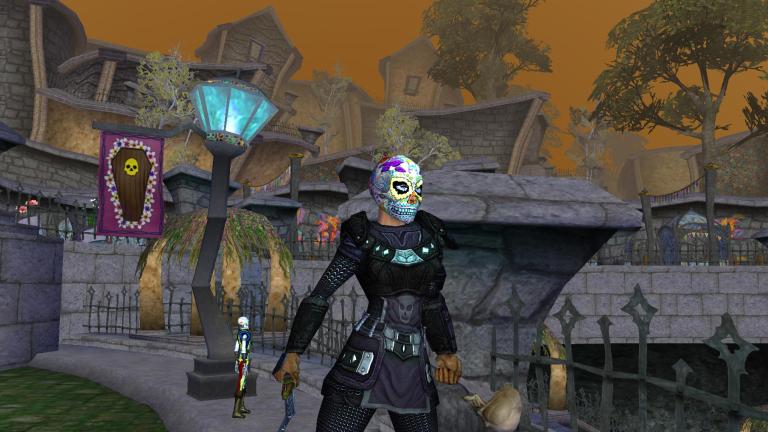 Everquest (yes, that Everquest) is getting a new expansion. 
Dubbed The Burning Lands, this upcoming piece of Everquest content is the MMO's 25th expansion. Remarkably, the upcoming expansion will serve as a kind of call back to Everquest's 2002 expansion, Planes of Power (which goes to show just how large and rich this world really is). Developer Daybreak Game Company has stated that the expansion will "head back to the Planes" and break from recent content trends by focusing on something a 'bit more…elemental." 
The studio isn't sharing many more details about the expansion, but a tease from Lauren McLemore, one of the developer's producers, hints at what long-time fans can expect from the upcoming release. 
"The expansion name might give you some clues, but let's just say that air and fire will play a big role in your upcoming adventures," said McLemore. "I don't want to give away too much yet, but only the most daring will be able to successfully navigate the upcoming conflict!"
That statement seems to hint that the next expansion will cater to veteran/hardcore Everquest players, which makes a lot of sense when you consider that most of the people who play Everquest probably fall into that demographic. So far as that goes, it's not entirely clear how many people are still playing Everquest. The obvious answer to that question is "enough people to justify the release of a new expansion," but a specific number is more elusive. PC Gamer points out that Steamspy recorded 317 concurrent players recently, but that number is almost certainly large when you account for non-Steam users. 
In any case, the absurd continuing popularity of this 1999 MMO suggests that World of Warcraft might not be going away entirely any time soon. 
Matthew Byrd is a staff writer for Den of Geek. He spends most of his days trying to pitch deep-dive analytical pieces about Killer Klowns From Outer Space to an increasingly perturbed series of editors. You can read more of his work here or find him on Twitter at @SilverTuna014.