News
EverQuest Fans Reveal "Classic" Server Project
The original EverQuest will be faithfully recreated as part of this elaborate fan project.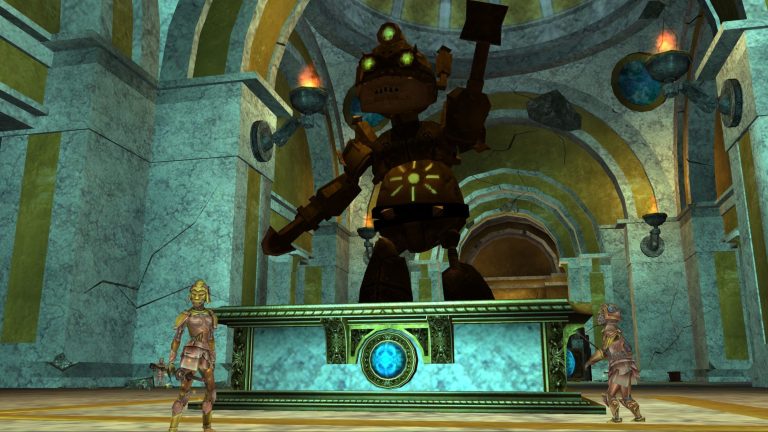 Perhaps inspired by the success of World of Warcraft Classic, the team responsible for EverQuest's Project 1999 have revealed Project 1999 Green: a new EverQuest server designed to replicate the pure original EverQuest experience. 
"Project 1999 Green is a new PVE server without any patches or expansions enabled upon release," reads a post on the Project 1999 forums. "Old-style mechanics and drops will be enabled, including legacy items such as Guise of the Deceiver and Manastone. The server will then progress through all patches on the same timeline as EverQuest's original launch, all the way up to the last patch in Velious."
Yes, Project 1999 Green will recreate the original EverQuest experience when it launches on October 25 before slowly rolling out major updates that adhere to the MMO's original release schedule. That means that the Plane of Fear update will be released during January 2020 with the Plane of Hate update set to roll out next during April 2020. The team's current release schedule goes all the way up to July 2021 when they plan to release the Scars of Velious expansion update.
Interestingly, there was an official "EverQuest Classic" style update released earlier this year, but the idea of this project following the original release schedule makes it unique. World of Warcraft Classic will follow the original's update system to a degree, but Blizzard hasn't committed to releasing subsequent World of Warcraft expansions as part of that game's Classic experience. 
Here's the thing, though. World of Warcraft Classic is popular partially because there were ideas present in the original version of World of Warcraft that have since been removed from the game (or altered). By comparison, the original EverQuest was…a bit raw. This will almost certainly be an appealing proposition to those who have fond memories of the original EverQuest experience, but new players or those who only occasionally dabbled in the classic EverQuest experience might find that it has aged in ways that can't be ignored. 
Still, EverQuest is one of the most important PC games ever made, and the idea of recreating the proper original EverQuest experience is seemingly a worthwhile endeavor. 
Matthew Byrd is a staff writer for Den of Geek. He spends most of his days trying to pitch deep-dive analytical pieces about Killer Klowns From Outer Space to an increasingly perturbed series of editors. You can read more of his work here or find him on Twitter at @SilverTuna014.