News
EVE Vegas: Date and Where to Buy Tickets
EVE Vegas will give U.S. players a chance to take part in the EVE Invasion World Tour. Here's how you can buy tickets: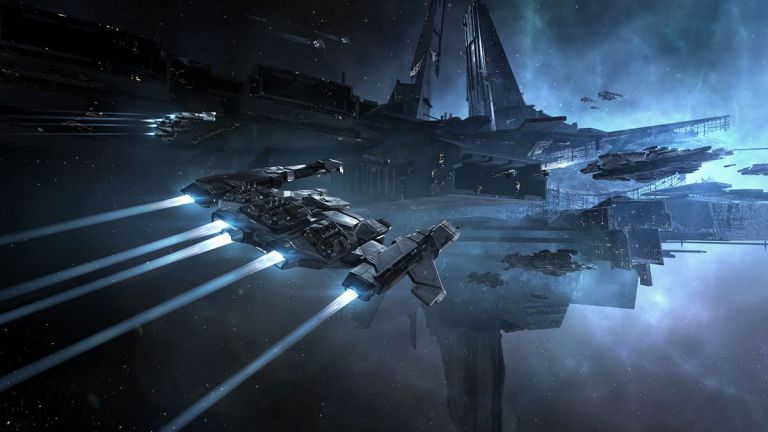 Tickets are officially on sale for "the only U.S. stop on the EVE Invasion World Tour," EVE Vegas.
"The EVE Invasion World Tour is a global series of capsuleer conventions throughout 2019," reads a statement from EVE Online developer CCP Games. "Working in close partnership with its community, CCP Games is bringing an assortment of tournaments, announcements, developer roundtables, live streams, unique in-game rewards and stellar parties directly to fans, bringing EVE Online closer to its community than ever before."
The Las Vegas portion of the EVE Invasion World Tour will run from October 25-27. Tickets can be purchased through Eventbrite.
While the full details of what will be available at the show haven't been revealed quite yet, previous events have featured quite the wide array of activities and the event's website teases everything from pub crawls to reveals and tournaments. It should prove to be quite the experience.
The EVE Invasion World Tour kicked off in Amsterdam and will move to St. Petersburg, Sydney, Toronto, Kemiönsaari, and Berline before stopping in Vegas and wrapping up in London on November 23. While the Las Vegas event has become something of a tradition, the scope of this particular world tour is unprecedented. Of special note is the Kemiönsaari, Finland event, which will actually just be a scaled-down version of a fanfest event hosted in a player's home. Of course, the event will be live streamed.
Other stops along the way are highlighted by the promises of "spaceship action" in Russia, "no downtime" in Sydney, a "Wunderbar" time in Berlin, and a "massive London party" that will wrap it all up. It seems that the team really is trying to make each stop along the way feel unique.
It's certainly quite an interesting time to be in on the EVE scene. The CCP team previously announced the appealing Project Nova shooter spin-off and players are still combing over all the content featured in last year's Into the Abyss expansion. Considering that a free-to-play version of the game went live not too long ago, maybe you should consider these upcoming events to be the perfect excuse to see what this legendary PC MMORPG is all about.
Matthew Byrd is a staff writer for Den of Geek. He spends most of his days trying to pitch deep-dive analytical pieces about Killer Klowns From Outer Space to an increasingly perturbed series of editors. You can read more of his work here or find him on Twitter at @SilverTuna014.