News
EVE Online: Invasion Chapter 2 Launching in November
The next chapter of EVE Online's Invasion expansion is set to launch next month.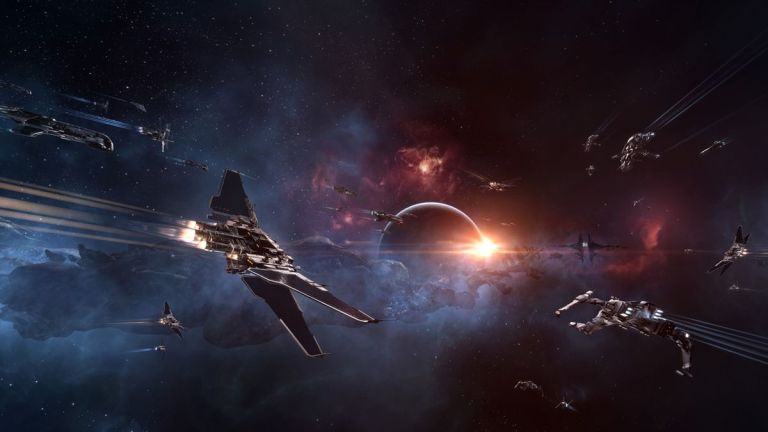 EVE Online's Invasion expansion is getting a Chapter 2 update that is set to release next month. 
The next chapter of Eve Online's Invasion expansion will pick up roughly where we left off. That is to say that players will still be battling the Triglavian invasion which saw players across all the game's factions unite in order to survive attacks from a technologically superior force. You can expect a continuation of that story in this next chapter. 
This time, though, players will be able to access a Triglavian ship that should help even the odds just a bit. EVE Online's developers warn players that actually acquiring this ship will be a tough process but that that the pay-off for completing it will be worth what seems to be a considerable effort.
Further changes coming as part of this update include a new bookmarking system that lets pilots share their bookmarks with anyone, as well as a series of tweaks designed to help new players adjust to the sometimes daunting world of EVE Online. It also sounds like the team plans on adding a series of new end-game challenges and adjustments, so those who are well-invested in the game's content economy shouldn't fret about the title leaving them behind.