News
EVE Fanfest 2018 Live Stream
Want to check out everything CCP has planned for EVE Online in 2018 and beyond? Watch all of the EVE Fanfest announcements live right here!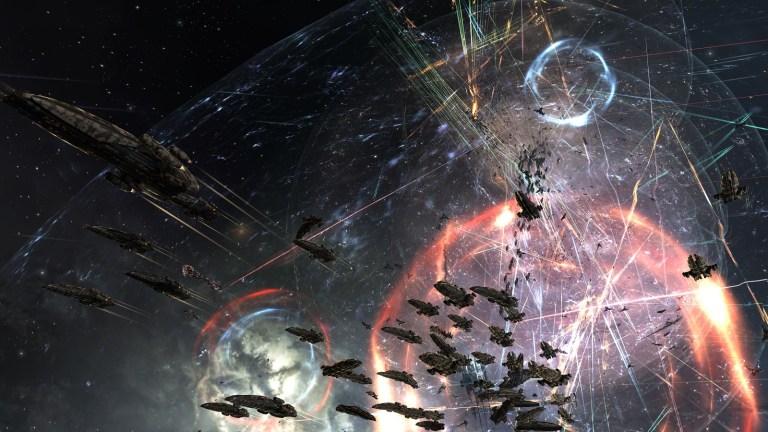 CCP hosts the 14th EVE Fanfest in Reykjavik, Iceland. The action kicks off at 7:15 am ET with an Opening Ceremony that's poised to bring quite a few surprise announcements about the future of EVE Online – perhaps even some tweaks to the game that fans have been begging for.
EVE Fanfest 2018 is an especially important gathering of EVE players, as the game celebrates its 15th anniversary. That's 15 years of adventures, corporate takeovers, political intrigue, and connecting with players around the world. (Speaking of which, there's even a wedding being held at Fanfest this year!)
If you couldn't make it to Fanfest this year, Den of Geek has you covered. You'll be able to watch all of the action from the Opening Ceremony and all of the other presentations LIVE in the stream below:
The stream goes live at 6:45 am ET and kicks off in earnest with the Opening Ceremony at 7:15 am ET. Don't miss EVEprov – A Space Satirical at 9:00 am ET where a group of professional actors will perform some of the biggest moments in EVE Online history. For newbies, check out the EVE History panel with the great Andrew Groen at 10 am ET.
Finally, make sure to tune in for the EVE Online keynote at 1 pm ET.
Den of Geek is on the floor at EVE Fanfest this year and will be bringing you all the news and much more in the next few days. Follow us for updates from the show floor.