News
Etika: Popular Nintendo YouTuber Dies at 29
Beloved Nintendo YouTuber Demond "Etika" Amofah has passed away at the age of 29.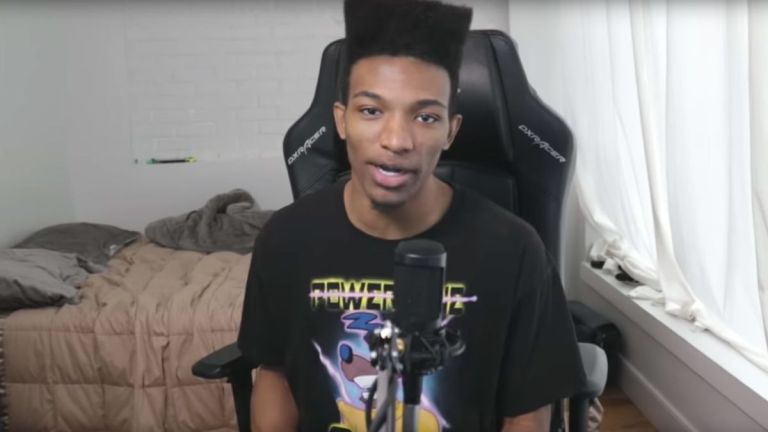 Popular Nintendo YouTuber Desmond "Etika" Amofah was declared dead by the New York Police Department today. Amofah was 29. 
The YouTube personality had been missing since last week after posting a video on YouTube expressing suicidal thoughts. (The video has since been taken down by the site.) The NYPD began a search that culminated yesterday evening when Amofah's body was found in Manhattan's East River. 
Amofah was best known for his Nintendo-centric reaction videos in which he shared his excitement for Super Smash Bros., Pokemon, and many of the company's other big franchises. His YouTube channel was a popular destination for Nintendo fans until it was taken down by the site last October after Amofah intentionally violated its content guidelines. At the time, Amofah also expressed suicidal thoughts on Reddit, and in April, he was admitted into a Brooklyn hospital after threatening to kill himself. In May, Amofah was again admitted to a hospital after an altercation with a police officer or security guard, according to Kotaku. 
An NYPD representative provided this statement to Kotaku confirming Amofah's death: "At approximately 18:18 hours [yesterday], police responded to a 9-11 call with a person floating in the water in the vicinity of the South Street Seaport in the confines of the 1st Precinct. Upon arrival, officers discovered an unresponsive, unidentified male at that location. The NYPD harbor removed the male to Pier 16, where EMS pronounced him deceased. The medical examiner will determine the cause of death and the investigation is ongoing."
We'll keep you informed as we learn more.
If you find yourself struggling with depression or feel overwhelmed, call the National Suicide Prevention Lifeline at 1-800-273-TALK. You can also click to chat with someone who wants to help. The American Foundation for Suicide Prevention has a host of resources available as well, right here.
John Saavedra is Games Editor at Den of Geek. Read more of his work here. Follow him on Twitter @johnsjr9.