News
eSports Nation, This Week In eSports: Team Owner Pwned, Video X Games, and What's Coming
Our first weekly wrap-up of the week in eSports. Like SportsNation, but for eSports.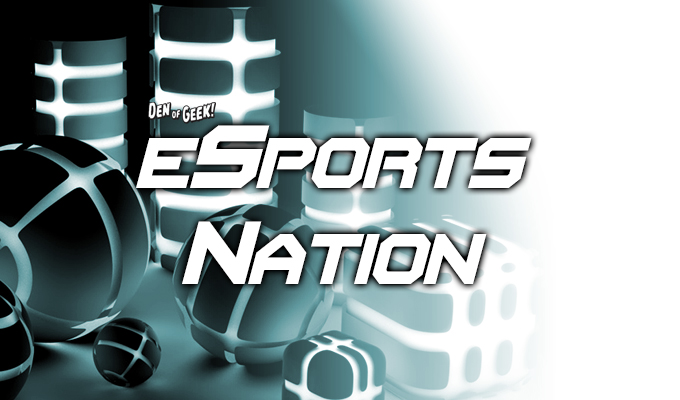 As professional gaming continues to expand in popularity, one downside of all this recent success is that it can be hard for a new fan to keep track of everything that's going on. This isn't like following the NFL, where you know the games are going to be played in the fall, most of them on Sunday. The MOBA, RTS and fighting game communities hold tournaments year round and the focus is often fragmented across many different games.
Let's say you're a big fan of Ultimate Marvel vs. Capcom 3. Do you know where the most recent major tournament for that game was held? If you said the Video X Games in St. Maarten just this past weekend, give yourself a cookie. (Well then go buy some. I'm not your personal concierge.)
My point is that with the exception of the truly massive events like Evo or the League of Legends World Championship, a lot of eSports and fighting game tournaments don't exactly get a ton of press. If you're a regular viewer of TwitchTV, you're going to be more clued in than most, but even that site can get confusing to navigate sometimes with all of the different matches that are going on at once.
What eSports really needs right now is someone who's willing to take the time every week to break it all down for you. Someone who can tell you which upcoming tournaments to keep an eye on. Someone who can recap all of the major tournaments from the past weekend. Someone who can hunt down all of the major eSports headlines from the past week and put them all in one place, for your perusal.
Someone…. like me. Come on, you saw that coming. (THAT'S WHAT SHE SAID… *cough*)
Anyways, my goal here on Den of Geek, today and every future Monday for the rest of eternity or until they probably fire me, is to bring you a handy recap of the tournaments from the past week and a quick look at what's coming down the pipeline in the weeks ahead.
Have you heard of MMQB? Peter King's Monday Morning Quarterback column that recaps the NFL after that weekend's games? Consider this your Monday column for eSports. MMeS…. ports. And fighting stuff. I don't know. We'll work on the name.
The Weekend That Was
As I mentioned earlier, the big tournament that had the fighting game community buzzing this past weekend was in the Caribbean. (Note to said tournament: I better get a press pass for next year.)
The Video X Games pitted competitors together across 10 different games, most notably in Street Fighter 4, Ultimate Marvel vs. Capcom 3, Tekken Tag Tournament 2, Mortal Kombat and Smash Bros.
A list of results has been posted on the event's Facebook page. Perhaps the most notable win was Job Figueroa, a.ka. "Flocker" knocking off Chris G. for the Marvel vs. Capcom title. You might recall that Flocker took that same title at Evo earlier this month, after not exactly being one of the favorites to win it all. I think it's safe to say Flocker has put the rest of the community on notice: he intends to watch the throne.
Also of note was Jason Zimmerman a.ka. Mew2King wiping the floor with the competition across all Smash Bros. titles. He took the Brawl and Melee individual titles and teamed up with CrossFire Will to win the Brawl team tournament.
The 2013 MLG Summer Invite for Starcraft II also crowned its champion over the weekend. HuK of Evil Geniuses took the $1,500 1st prize. He beat qxc of compLexity Gaming 3 to 1 in the finals. You can check out that matchup and the rest of the matches from the weekend on MLG's Youtube page.

Loading…
The next two major tournaments on the horizon are the Starcraft II World Championship Series and DOTA 2's The International 3. Interestingly, the two events overlap with each other, which is causing a headache for some gamers. (Remember, DOTA was originally a Blizzard game. It's safe to say a lot of DOTA players are also Starcraft II fans)
DOTA 2 was the first to schedule, with the tournament running from August 7 through 11 at Seattle's Benaroya Hall. The tournament recently stepped up its game by reaching a new milestone for the largest prize pool in competitive gaming history at $2.6 million.
But then Blizzard threw a wrench into the works by scheduling the WCS regional finals for August 10th and 11th. To be fair, Blizzard released a statement saying the overlap with its competitor is not intentional, but that didn't do much to stop the backlash.
So it looks like we'll all be keeping more than a few tabs open on Twitch that weekend.
If you're looking to go to Dreamhack Winter in Sweden in November, you'll want to keep your browser bookmarked to the official site this week. Tickets go on sale this Thursday, August 1.
Further down the line this month is another kind of tournament. One that we'll all be holding in our living rooms, while repeatedly pressing only two buttons on the controller.
That's right, it's finally happening. Divekick will release on Steam, Playstation 3 and PS Vita on August 20. You can dive! You can kick! What more do you want?
Russian eSports Owner Gets Pwned By FBI
And finally, we'll conclude this week with the news that Russia apparently has all of our credit card numbers. That's cool. Buy me something?
Dmitry Smilianets, known to gamers as "ddd1ms", was arrested last year as part of a sting by the FBI's cyber crimes unit, but the details behind the bust were not made clear by the FBI until just last week.
Turns out that Smilianets, the owner of Russian eSports team Moscow 5 that fields top teams in League of Legends, DOTA 2 and Counter-Strike, was part of the "largest hacking and data breach scheme ever prosecuted in the United States."
The gamer was allegedly part of a network that stole at least 160 million debit and credit card numbers, resulting in the loss of hundreds of millions of dollars. He is set to appear in federal court this week.
Did you like this column? Did you hate it? Did you like the column but you hate me personally? Let us know in the comments! But seriously, we at Den of Geek are looking to make this eSports column a weekly feature, as I just discussed. If you have any tips about major eSports news or upcoming tournaments, drop us a line and we'll do our best to cover it in a future column. Don't tell me how to do my job! But no really, feel free to tell me.
Like us on Facebook and follow us on Twitter for all news updates related to the world of geek. And Google+, if that's your thing!