News
eSports Gambling May Become Legal Due to Supreme Court Decision
Once sports gambling becomes leagal in the United States, esports and gaming gambling could become a big industry.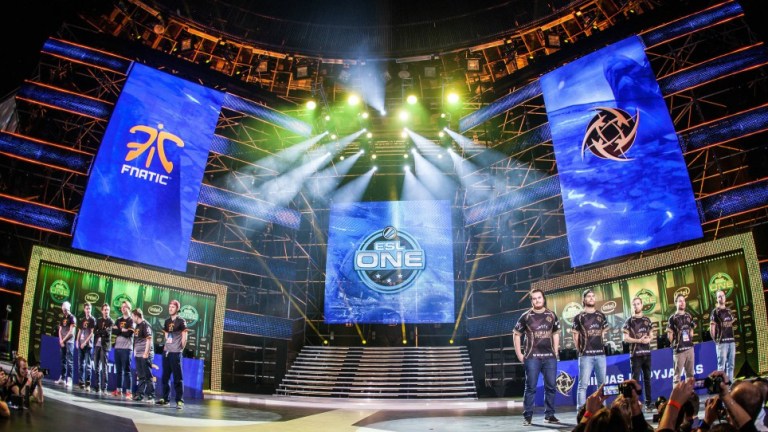 The United States Supreme Court has struck down a law that prohibited legalized gambling on sports events in most of the United States. While the full implications of this decision are still unfolding, this ruling does open up the door for legalized eSports gambling. 
Over on Twitter, Bryce Blum – the attorney who founded Electronic Sports and Gaming Law – noted that this ruling will likely have a notable impact on the eSports gambling industry which garnered $5 billion in 2017. The belief is that eSports gambling revenue will rise significantly in the coming years as this law goes into effect. 
While revenue will almost certainly go up, it's the other implications of this act that has the industry buzzing. Legal betting on eSports is one thing, but the fact that there is about to be a much larger eSports gambling industry means that there is much more incentive for professional eSports players to throw games in order to make money. We're already seeing more and more eSports professionals treat eSports as a vehicle for much more lucrative streaming and content creation careers. It can also be difficult to regulate "throwing" in eSports unless someone finds proof of gambling. 
There are other elephants in the room. While industries such as skin gambling – which primarily target younger audiences and have gotten some content creators into serious trouble – may not necessarily be covered by the effects of this ruling, it's not a stretch to imagine that this decision could ease some of the legal burdens that skin gamblers currently face. 
Do you not care about eSports or competitive gaming and don't believe that this could possibly affect you? Maybe you're right, but there's also the issue of loot boxes. As nations across the world argue over the legal merits of loot boxes and other microtransactions that could be qualified as gambling, there's a strong possibility that this ruling could open up the potential for more instances of loot boxes implemented into games in a way that complies with the legality of this decision. 
Of course, it's also entirely possible that this ruling will have no major negative impact on gaming or eSports and that it will simply lead to some people walking away with more – or more likely, less – money in their pockets. Either way, it's going to be fascinating to see how this plays out.