News
Epic Showcases Fortnite Season 3 Battle Pass Content
Swag, swag, and new ways to unlock said swag.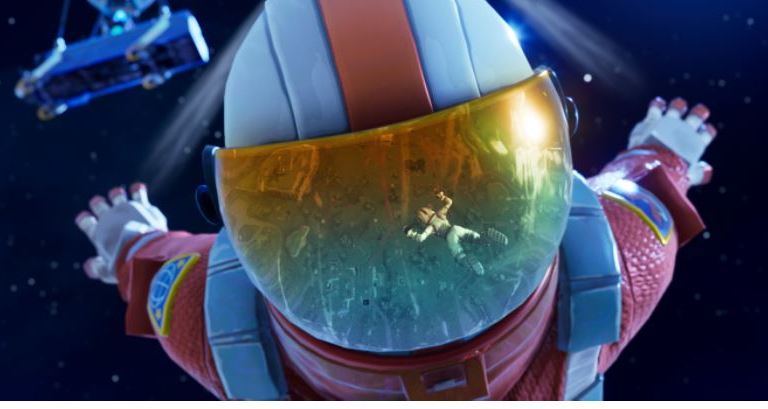 Epic has showcased some of the content included in Fortnite's Season 3 Battle Pass. 
The studio has posted a breakdown of how Season 3's Battle Pass will work. Just as before, buying the Battle Pass lets you gain access to every new item being added to Fortnite during its next season. This content will be distributed throughout the year as you play and reach new tiers of items, but those who purchase the pass will be able to access certain items right away. Those include a Mission Specialist Outfit that turns your character into the astronaut Elon Musk may or may not dream about at night. This season will also feature things like unlockable loading screens, back bling (backpacks), and custom sky trails. 
Epic estimates that it will still take the same amount of time to earn every item in the Season 3 Battle Pass as it did with Season 2 even though Season 3 contains more items. Still, they estimate that translates to 75-150 hours of play. Of course, you can always purchase tiers of items outright for 150 V-Bucks a pop. 
All told, Season 3 Battle Pass will feature 76 new items spread across 30 item tiers. 
New items aren't the only thing that Season 3's Battle Pass will bring to Fortnite. To help you unlock items faster, Epic is introducing weekly quest challenges to replace daily quest challenges from Season 2. This new challenge system will ask you to complete four out of seven offered quests in order to unlock the full rewards for that week. This way, you'll theoretically be able to complete a week's worth of quests early in the week if you'd like, and you'll be able to pick the quests which best suit your playstyle. 
Because these challenges stack, you'll even be able to purchase the battle pass halfway through the season and not miss out on any content. 
It certainly sounds like Epic is making good on their promise to devote more of their efforts towards creating more Fortnite content. They've also recently revealed a series of substantial gameplay changes that they'll be rolling out throughout the course of the year.