News
Epic $1,500 Giveaway: Win Cash for an OMEN Laptop + More!
One lucky geek will win cash towards an OMEN Laptop (and more tech goodies) worth over $1,500!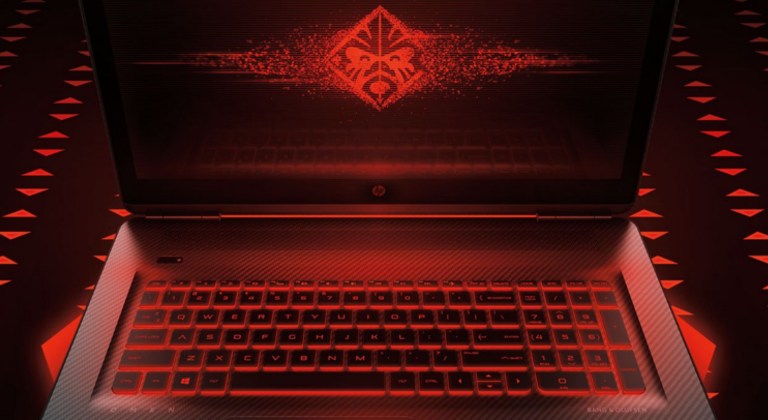 Looking for a new laptop? You're in luck! Den of Geek is teaming up with friends from Captain Robot,The Science of Success, Classic Nerd Stuff, and Voicebrew to give away a chance to own one of the hottest computing and gaming products currently on the market. Starting at $1,000, the OMEN Laptop has received rave reviews for its fantastic audio, trackpad, and battery life. The bold and innovative design of the OMEN laptop sets it apart from its competitors and makes it truly peerless in the industry. This Ultrabook includes a high-powered Intel® Core™ i5-8300H, a GeForce GTX 1050Ti 4GB graphics card, 12GB in RAM and more.
Click here to enter via our official giveaway page.
Additionally, the winner will receive:
– One GameVice game controller for iPhone from Den of Geek
– One Bonaok Bluetooth karaoke microphone from Den of Geek
– One (1) Digital Express Membership to The Next Big Idea Club
– A pair of Beats Solo headphones from Dealwiki 
Don't miss out on the best gaming laptop on the market. The OMEN is not only easily portable, its stellar graphics makes it an outstanding UltraBook as well as a gaming PC. Set your key binds, download your favorite digital game marketplaces, and dive into the history of PC gaming, as you peruse PC games like Half-Life, Counter Strike, and World of Warcraft that had an enormous impact on the gaming industry as a whole, before you move on to the resource-intensive glorious games of today. The thin design and portable nature of the OMEN Laptop makes it perfect for the on-the-go hardcore PC gamer. 
Click here to enter via our official giveaway page.
The OMEN Laptop is the culmination of HP's mission to combine high-end performance with ultralight portability. Enter to win the laptop that has blown away all of its competitors in the industry and earned praise from the biggest names in tech journalism. Entries will be accepted until August 14th. One (1) lucky winner will be chosen and then notified immediately via e-mail. Good luck!