News
Enter To Win PC Codes For Beyond: Two Souls and Heavy Rain!
Five lucky winners can win PC Codes for Beyond: Two Souls and Heavy Rain on the Epic Games store!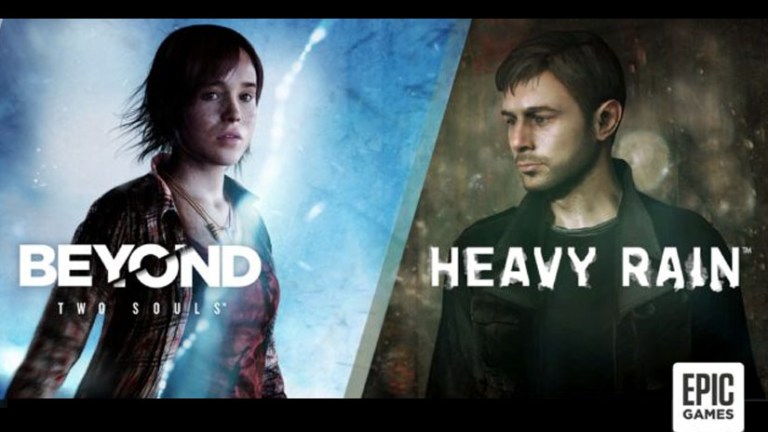 It's been a good year for PC gamers, especially so when the critically acclaimed developer Quantic Dream, famous for revolutionizing the art of interactive storytelling, ended its distinction as a Playstation exclusive studio. This ultimately resulted in two of its most popular games, Heavy Rain and Beyond: Two Souls being released on PC via the Epic Games store, on June 24th and July 27th respectively.
Our friends from the studio sent us over some codes, but we can't keep 'em for ourselves! Five lucky readers can each win a pair of codes for the PC versions of Heavy Rain and Beyond: Two Souls. The codes are only redeemable through the Epic Games store.
Click here to enter via our official giveaway page.
Originally released on the Playstation 3 in 2010, Heavy Rainis one of the most critically acclaimed and commercially successful games in the console's history. With four playable characters, this tension-soaked psychological thriller will keep you guessing at every turn. The hunt is on to stop "The Origami Killer" from claiming another victim, a serial killer known for leaving behind folded paper shapes at his crime scenes. Every decision and action you make will directly affect the game's overall narrative, and anyone can be killed. How the story ends is entirely up to the player. 
If you haven't seen it yet, we've got a trailer of the PC version of Heavy Rain:
Once you're done with Heavy Rain, don't delay booting up Beyond: Two Souls! Featuring performances from Hollywood A-listers like Williem Dafoe and Ellen Page, Beyond: Two Souls is a highly unique psychological action-thriller. Originally released on the Playstation 3 in 2013, Beyond: Two Souls focuses on the extraordinary life of Jodie Holmes, a human born with a powerful psychic connection to a mysterious entity with incredible powers. In order to discover who she truly is, Jodie embarks on a thrilling globe-trotting adventure, and experiences heart wrenching-loss and challenges along the way. 
Watch this preview for the PC version of Beyond: Two Souls:
Entries will be accepted until August 22nd. Five (5) lucky winners will be chosen randomly and then notified immediately via e-mail. The five lucky winners will have forty-eight (48) hours to respond or other winners will be chosen. Good luck!