News
Embark: Former EA Executive Shares Details For Studio's First Game
Former EA executive Patrick Söderlund has revealed what his new studio, Embark, is working on.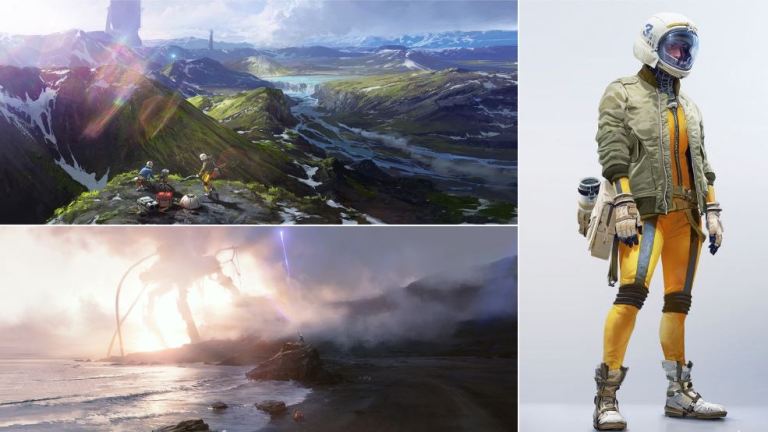 Former EA and DICE executive Patrick Söderlund has finally shared some of the first pieces of information about what he and his new development studio, Embark, are working on. 
Söderlund and Embark are working on an as of yet unnamed co-op action title that is expected to launch as a free-to-play game. Based on the concept screenshots that the team have shared so far, it appears that the project will be a sci-fi game that takes place across a variety of rich, natural landscapes. Those beautiful landscapes will seemingly be crafted with the help of the Unreal Engine. 
At this point, we'd like to tell you more about what the game will actually consist of, but Söderlund isn't saying. Instead, he relies on some incredibly vague phrases typically not heard outside the confines of a guru cult encampment to relay what the team is working on. 
"In essence, we think it's too hard for people that aren't professional game developers to create games, and we want to blur the line between playing and making, with games and tools that empower anyone to create," said Söderlund. "Just like anyone today can produce their own videos, write their own blogs, or make their own music, we imagine a world where everyone is able to create and share meaningful interactive experiences. Our belief is that the more people that are empowered to create, the better, more interesting and more diverse games will become."
That would almost seem to indicate that this upcoming project might offer a kind of builder element, but it's incredibly difficult to say with any certainty what to expect from this title. The good news is that we should know more about this game soon as Söderlund has noted his desire to get "something out there quite fast that we can build upon." That would seem to indicate some kind of beta or Early Access release model. 
The project's most notable feature at this point may just be the presence of Söderlund who infamously left EA after being offered the kind of pay raise that would set most of us up for the rest of our lives. We're curious to see what it is that drew him away and whether or not this game will feature any of the unfortunate decisions that dogged some notable DICE and EA games like Star Wars: Battlefront 2. 
Matthew Byrd is a staff writer for Den of Geek. He spends most of his days trying to pitch deep-dive analytical pieces about Killer Klowns From Outer Space to an increasingly perturbed series of editors. You can read more of his work here or find him on Twitter at @SilverTuna014.