News
Electronic Arts Defends Its Recent Lineup of Games
EA thinks the company is still on track despite its recent failures with Mass Effect: Andromeda and Star Wars Battlefront II.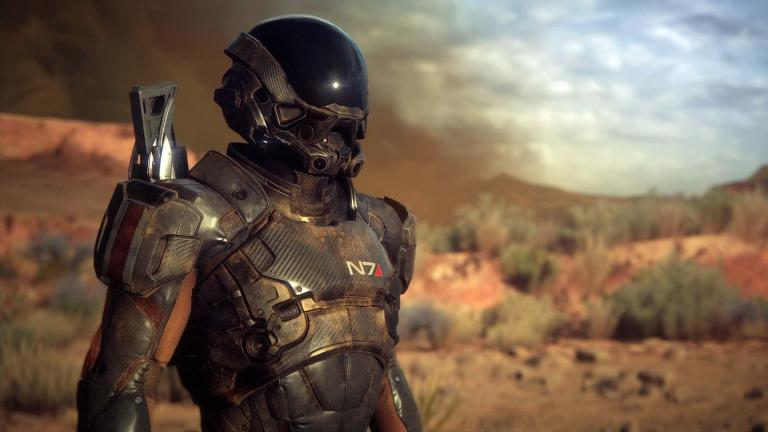 Electronic Arts had a rough 2017, as virtually all of its non-sports titles underperformed both financially and critically. Both Mass Effect: Andromeda and Star Wars Battlefront II were met with harsh criticisms, and Need for Speed Payback's presence was all but non-existent last November, buried in a busy holiday month. Releases that should have been major wins for the publisher – new installments in both the Mass Effect and Battlefront series – were instead wrapped up in scandals regarding glitch-filled, rushed experiences and predatory microtransactions. 
You wouldn't know EA had a bad year from a recent earnings call (via Kotaku), though. EA CEO Andrew Wilson told investors that things are looking just peachy. When asked what the publisher has learned about its recent failures with non-sports titles, Wilson explained that its past offerings in recent years, such as The Sims 4 and Battlefield 1, have continued to perform well for the company, retaining impressive player engagement. (Both of these games received expansion packs last year.) Wilson also mentioned that it wasn't so long ago that Dragon Age: Inquisition won several Game of the Year awards in 2014. 
"So as I take a 50,000-foot view and look at the breadth and depth of our portfolio across all of the games we make—and if you look at 2017 in aggregate we were the highest-reviewed publisher across our entire portfolio—so there's a lot of real goodness there," said Wilson. "With all that said, that doesn't mean we are perfect, and there are always learning opportunities for us, and we are a learning company. And as you look through our history over the last three or four years, there have been times we didn't get it right. We have put our player-first commitment at the forefront of everything we do, and we have worked tirelessly to ensure that we are able to support and sustain them with the kind of experiences they expect from us.
Wilson didn't really go into detail about how EA will improve its practices to provide those quality experiences fans want from the company. There is some indication that not much might change at all at EA, as it was revealed just last week that microtransactions are set to return to Star Wars Battlefront II because the game has underperformed financially thus far.
BioWare's upcoming online action RPG, Anthem, was recently delayed as well – which is actually a good sign, considering the beloved studio's last offering felt so rushed. Of course, Anthem has also faced some criticism for its multiplayer-only approach, which has not traditionally been the experience fans want from BioWare, the developer of the Mass Effect and Dragon Age series. 
Still, Wilson feels optimistic about the future of the company and its practices, which he promises are evolving based on player and market feedback. 
"So that has meant we have changed some beta processes, we have changed some testing processes, we have changed some of the ways we've designed, we have changed some of the ways we go to market. And as a company we will always be learning, and always evolving, and always making the right changes in service of our players. But on balance, I think we've had a really, really strong run on sports and non-sports."
EA might not be ready to acknowledge its failures or problems in public – the company previously told investors that removing microtransactions from Battlefront II wouldn't hurt the game's sales (it has) – they're glaringly obvious to the people actually purchasing the publisher's games. Hopefully, low sales and tepid reviews for two of its major franchises will push EA to change some things behind the scenes.