News
Elder Scrolls Online Trailer Teases Skyrim Update
The Elder Scrolls Online will soon take a trip to Skyrim. Here's what we know: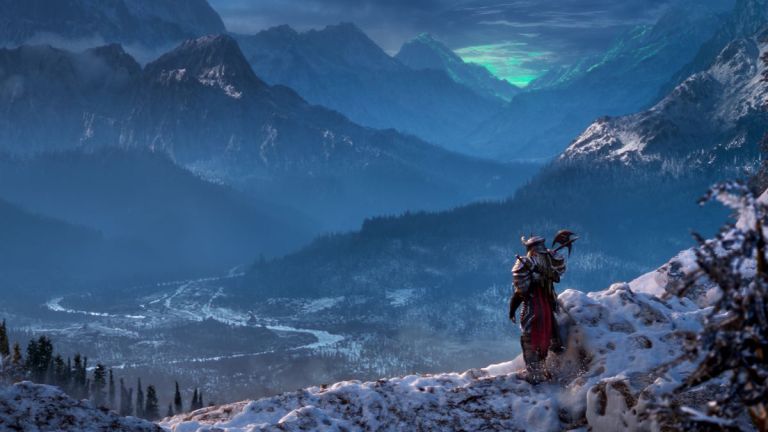 It looks like Elder Scrolls Online will soon be visiting the land of Skyrim.
At least that's the impression we got from a new trailer for the MMO that aired during last night's Game Awards. The end of that preview showed a familiar figure overlooking what seemed to be Skryim while some memorable music played. We then saw some on-screen text that promised to allow us to "Explore the Dark Heart of Skyrim" and then teased a global reveal event that will take place on January 16, 2020. 
It's obvious that we'll be getting a Skyrim-related reveal at that time, but questions still remain as to what that reveal will be. While the most popular theory suggests a Skyrim-themed expansion, it's also been hinted that this actually be a significant in-game event based on the legendary RPG. 
This wouldn't be the first time that The Elder Scrolls Online has invoked the name of one of the major single-player titles to draw some attention. We previously saw a Morrowind-themed expansion for the game that generated quite a bit of hype, and we fully expect this Skyrim content to draw some extra eyes to the long-running MMO.