News
Elder Scrolls Legends: Bethesda Battling Sony Over PS4 Cross-Play
PS4's controversial cross-play policies may keep Bethesda from releasing Elder Scrolls Legends on the console.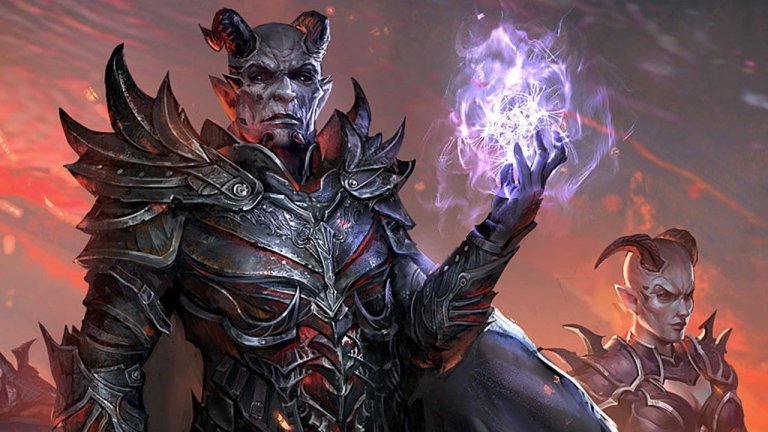 Bethesda may be prepared to not release The Elder Scrolls Legends on PS4 unless Sony allows for cross-platform play. 
"Fallout 76, sure: it would be nice if I could play on my Xbox and my kid is playing on his PC and we can play together, but if we can't, OK," says Bethesda vice president of marketing and communication, Pete Hines, in an interview with Eurogamer. "But for Legends it's absolutely critical. Both cross-play, which is how Legends works right now on every device – you're playing against somebody who could be on any device – and, more importantly, cross-platform progression, which means no matter what you do on any platform, you load up the game and so long as you're logged in, here is all your progression, here is everything you had, everything you were doing.
What Hines is saying makes quite a bit of sense from a business and design perspective. You may remember the controversy that arose when Fortnite fans found out that they couldn't use their PS4 Fortnite accounts on Nintendo Switch. Because the Switch is many people's second (or third) gaming console, that moment is when they realized how cumbersome cross-play blocking can be from a player perspective. 
Bethesda is speaking of something similar. With a game like Legends that tries to offer mobile play options, it's hard to just tell players that they should avoid using their accounts on a particular console, even if it is the most popular video game console in the world. 
How far is Bethesda willing to take this matter? Hines admits that the studio isn't sure. 
"It remains to be seen," said Hines. "Whatever they say, we will continue to have a conversation with any platform directly. I don't want to play this out in the court of public opinion. We respect Sony, we respect Microsoft, we respect Nintendo. If I or my company has an issue, we will bring it up with them directly; we know who to call, we know who to email – we'll talk to them and see if we can figure it out."
We may all soon find out whether or not Sony is willing to bend on their cross-platform policies as Bethesda plans on rebuilding Legends' code and expanding its reach in the near future. 
Read the latest Den of Geek Special Edition Magazine Here!