News
Elder Scrolls Director Todd Howard Refuses to Talk to His Son About Elder Scrolls VI
Not even the Howard household gets to hear about the next Elder Scrolls game.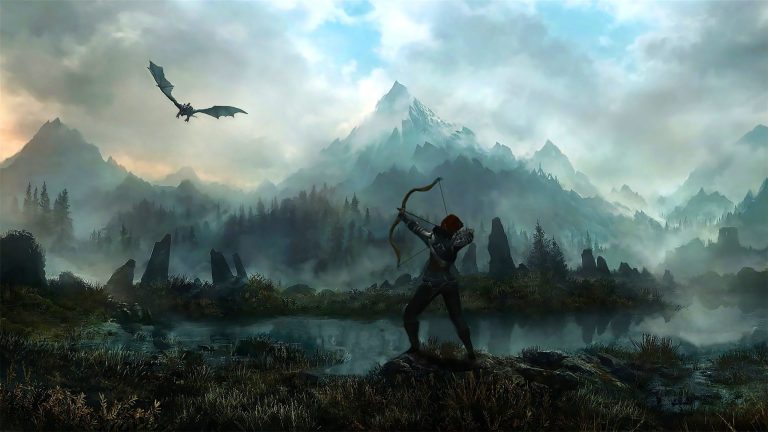 How secretive is the work on the next Elder Scrolls game? It's so secretive that Todd Howard has to beg his son not to ask him questions about the game. 
"My youngest, I got him a Switch, and he really got into Zelda," said Howard during a podcast interview with Insomniac Games' Ted Price. "Then when Skyrim came out on Switch, I said, 'Well you've played a lot of Zelda, I think you might like Skyrim." And I want to do it as the father, like 'Please, play this game, and see if you like it.' And the short story is: he got obsessed with it."
According to Howard, his son began asking questions about the Elder Scrolls universe. As anyone with children can tell you, they tend to ask a shocking amount of questions. Howard admits that he had to plead with his son to lay off the questions because Howard "get(s) this enough at work." As his son dove deeper and deeper into the game, though, he eventually asked the question that nearly all Elder Scrolls fans want to know, "When is Elder Scrolls VI coming?" So far as that goes, Howard had to draw a pretty clear line. 
"I'm like, 'Uhh, I'm not gonna talk about that right now either," said Howard. "He's like, 'Can I give you my ideas? Can I work on it? Come on, tell me a few things, I'm not gonna tell anybody.' I'm like, 'Well, you might, so I'm not gonna say anything.'"
Of course, Howard states that he loves that his son is so interested in one of his games – and games in general – even if he doesn't demand that his son follow in his footsteps and become a game creator. Son or not, though, Howard isn't sharing details about the next Elder Scrolls game with anyone. 
In case you're suddenly wondering, yes, there is a new Elder Scrolls single-player game in the works. Howard confirmed that years ago when he warned fans that the next Elder Scrolls game might be a "very long way off." He even noted that the studio has some other major projects that they plan on releasing before they share details regarding the next Elder Scrolls title. 
Such as it is, then, we put the odds of an Elder Scrolls VI announcement at E3 at about 10%. Until then, you can read our list of the best quests from the Elder Scrolls series.