News
Elder Scrolls 6: Trademark Dispute May Hint at Game's Name
A sci-fi author's dispute may have revealed The Elder Scrolls 6's full name.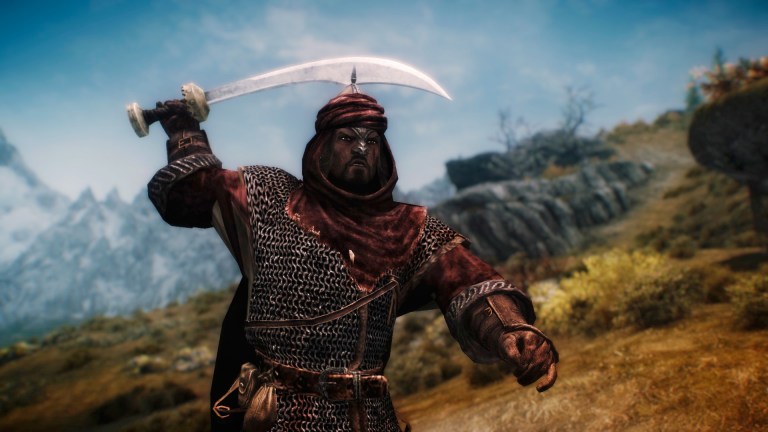 A sci-fi author named Jay Falconer is disputing a trademark application filed by Bethesda's parent company that possibly relates to the name of The Elder Scrolls VI. Falconer, the author of two books in the Redfall series, noticed that ZeniMax Media attempted to file a trademark for the word "Redfall" and claims that he and his lawyers attempted to work out a deal that was ignored by the company. 
"My lawyers made attempts to contact gaming company to work out a simple licensing deal for them to use my Redfall name," Falconer said on Twitter. "They ignored me every time. Shame. Left me no choice. All could have been avoided. Just call my attorneys back."
This actually could prove to be quite the awkward situation for ZeniMax and Bethesda. The nature of this dispute makes it so that a formal resolution may not be made until sometime in 2020. That means that ZeniMax and Bethesda could be prohibited from formally using the Redfall name until this whole matter is settled. 
Why does this matter? It's hard to say with certainty at this time, but it's hard to believe that ZeniMax would try to trademark the word Redfall if it didn't have some kind of use for it. It's not unheard of for companies to trademark certain phrases in case the need arises, but most of the time, they have a purpose in mind for them.
There are more than a few people at the moment who suspect that Redfall might very well be the subtitle of The Elder Scrolls VI. While Elder Scrolls games tend to be named after regions in the franchise's universe, that's not entirely the rule. Arena wasn't named after a specific region and Oblivion was based on another dimension in the game. It's not unreasonable to suggest the next Elder Scrolls could be called Redfall and somehow be based on the Redguards. 
However, we wouldn't be so quick to jump to that conclusion. Considering that The Elder Scrolls: Legends, The Elders Scrolls Online, and the upcoming mobile game The Elder Scrolls: Blades all exist, it's just as likely the word applies to one of those games.
Matthew Byrd is a staff writer for Den of Geek. He spends most of his days trying to pitch deep-dive analytical pieces about Killer Klowns From Outer Space to an increasingly perturbed series of editors. You can read more of his work here or find him on Twitter at @SilverTuna014.