News
Elder Scrolls 6: 5 Facts You Need to Know
We've compiled all the Elder Scrolls 6 news we could find into one handy guide about where the game is at...
This article comes from Den of Geek UK.
The Elder Scrolls VI, the successor to Skyrim, is confirmed to be in the pipeline at Bethesda. And given that Skyrim has been on the market since 2011, it's fair to say that fans have been waiting for this one for quite some time. 2017 may have given us the Nintendo Switch and PlayStation VR versions of Skyrim, but there is still a hefty appetite among players for a proper new installment in this epic fantasy franchise.
This being a Bethesda project and a hotly anticipated triple-A release means that information is very thin on the ground, as everyone involved in the project seems to be keen to maintain a high level of secrecy. To save you the effort of scouring the web for yourself, then, we've compiled all the news (and the hottest rumors) that we could find pertaining to Elder Scrolls VI…
Elder Scrolls VI Trailer
"Currently in pre-production at Bethesda Game Studios, the acclaimed developers of Skyrim and Fallout 4. The highly-anticipated next chapter in the iconic The Elder Scrolls series." 
So reads the informative YouTube description of this 'official announcement teaser' from Bethesda, which debuted at E3 in June 2018 before being plonked on the web. So far, it has racked up over eight million views and sparked no end of discussion.
The video showcases a lovely mountain range vista, which the camera swoops over before three squee-inducing words and a couple of roman numerals appear on the screen: The Elder Scrolls VI.
This, as you'd expect, gives absolutely nothing away, except for one exciting fact: Bethesda is officially working on The Elder Scrolls VI. And until we see a proper trailer, any gameplay footage or a single screenshot, this teaser video is the best glimpse at the game that we've got.
Elder Scrolls VI Location – Could it be High Rock?
Bethesda's Todd Howard, has stated that the team knows where the game may be set and that there are "some things there to pick apart [in the teaser video], but we'll let our fans do that."
As you'd expect, fans took that challenge and really got stuck into it. Which area of Tamriel, the continent that houses the entire Elder Scrolls franchise, does the mountain range in that video best seem to portray?
The trailer, no matter how hard you stare at it, really does seem to be light on details, but it does show some rocks that appear to highly removed from ground level. Could this be a very-on-the-nose hint that the game is set in High Rock, a segment of Tamriel that has been explored in some of the previous games? That is certainly a valid theory, and it's one of the most popular ones on the web when it comes to The Elder Scrolls VI and its location.
Elsweyr and Valenwood have also been mentioned by fans, but they don't seem to fit the geographical specifics from the teaser trailer quite as strongly as High Rock. A popular tweet has also suggested that the lost island of Yokuda could be a potential location, with the rocky terrain in the trailer arguably looking like it has been beaten up by the ocean. Until Bethesda gives us a formal announcement, though, we'll just be stuck with our guesswork.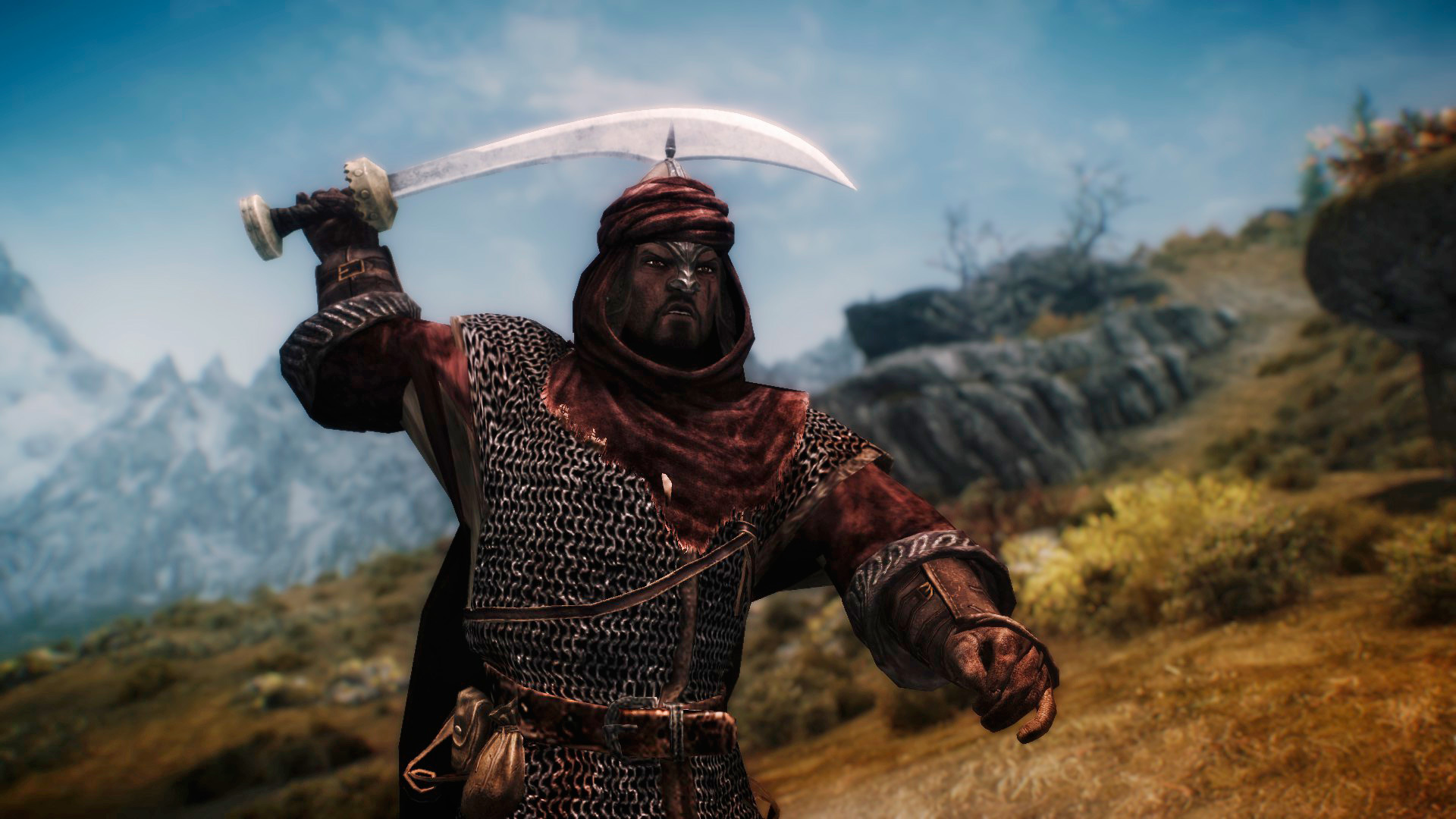 Elder Scrolls VI Title – It could be called Elder Scrolls: Redfall
Unlikely as it may seem, a legal dispute involving sci-fi author Jay Falconer has presented fans with one possible name for The Elder Scrolls VI. Falconer took note when ZeniMax Media, who worked with Bethesda in 2014 on The Elder Scrolls Online, attempted to patent the word "Redfall".
Falconer is the author of two existing books that have nothing to do with Elder Scrolls but do have "Redfall" in their titles. This is what caused the legal dispute, which saw Falconer and his lawyers presenting ZeniMax Media with a potential deal. But then, a lack of action on ZeniMax Media's part caused Falconer to dispute the company's attempt at trademarking "Redfall" as a word.
"My lawyers made attempts to contact gaming company to work out a simple licensing deal for them to use my Redfall name," said Falconer on Twitter. "They ignored me every time. Shame. Left me no choice. All could have been avoided. Just call my attorneys back."
All this attention has caused speculation to mount: did ZeniMax Media attempt to copyright "Redfall" so they could use it as the title for The Elder Scrolls VI? And if that is the case, could the Redguards (a race of humans who hail from that lost island of Yokuda) have a key role in the plot?
All of this seems possible, of course, especially to the minds of fans and journos who've been starved of official information regarding Elder Scrolls VI. But it's worth remembering that none of this speculation has been confirmed or denied yet by ZeniMax or Bethesda.
There's every chance, of course, that they could've been trying to copyright "Redfall" for some other reason. We do love the idea of the Redguards and Yokuda having a key part to play, though.
Elder Scrolls VI Gameplay Rumors 
Everything about The Elder Scrolls VI is strictly under wraps at the moment, which means that rumors and suggestions and fan theories are abounding around the web. Now that we've done all this 'research', we're working on our own fan theory that the fall of Yokuda could be a key part of the narrative, with the "Redfall" of that potential title referring to the collapse of the Redgaurd's civilization.
Another interesting idea and one that seems very plausible has popped up over on Digital Spy. They've raised the suggestion that The Elder Scrolls VI gameplay could feature a lot of building options for players. After all, the Hearthfire expansion for Skyrim gave gamers the capability to own and customize houses.
Bethesda seemed to develop this idea in a big way with Fallout 4, where players were allowed to build their own houses from scratch. It would make sense for Bethesda to plumb this technology into Elder Scrolls VI, as well, then, allowing players to construct abodes to the heart's desire in the sequel to Skyrim.
And if we had to work the idea of building houses into our theory about Redfall and Yokuda? What if the lost continent resurfaces and players can rebuild its civilization one little house at a time? Again, we must stress, this is just speculation. But doesn't that have a nice ring to it?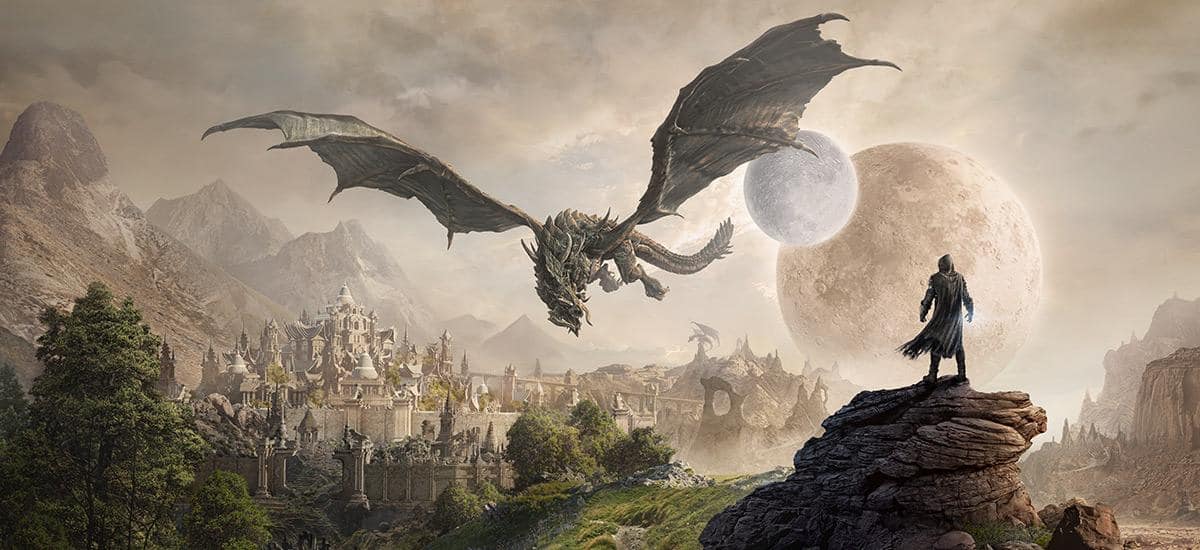 Elder Scrolls VI Release Date
"I would say Elder Scrolls VI is in pre-production," Bethesda boss Todd Howard told Gameslice at E3 in June 2018. Considering that an RPG of this size would most likely take several years of actual production to make, it seems wise to assume that we won't be playing Elder Scrolls VI any time particularly soon. 
In fact, Elder Scrolls VI isn't even the next big game on Bethesda's release slate. The company is also working on a big new property called Starfield, which is a space-set RPG that will be finished and delivered to players before we get to Elder Scrolls VI.
"Starfield is playable", Howard revealed, in that same Gameslice interview from June 2018, before adding this: "Elder Scrolls VI, not in that way yet."
In July 2018, Howard said this to The Guardian: "Everyone should be very patient. It's gonna take a while for what we have in mind to come out."
We haven't heard a great deal about Elder Scrolls VI since then, and we don't have a release date for Starfield yet, so it seems incredibly safe to assume that we won't be playing the sequel to Skyrim for at least a couple of years. At this stage, it's not even clear if we'll play the game on the current generation of consoles or the next one.
As we hear more, we'll be sure to update you and this article. And until then, we'll let our fan theories fester. If you've got a wishlist for the Elder Scrolls VI, or anything you'd particularly like to see in the game, please do let us know in the comments below…