News
Eidos Montreal Reportedly Working on Guardians of the Galaxy Game, Deus Ex on Hiatus
We may have actual augmentations by the time another Deus Ex game gets released.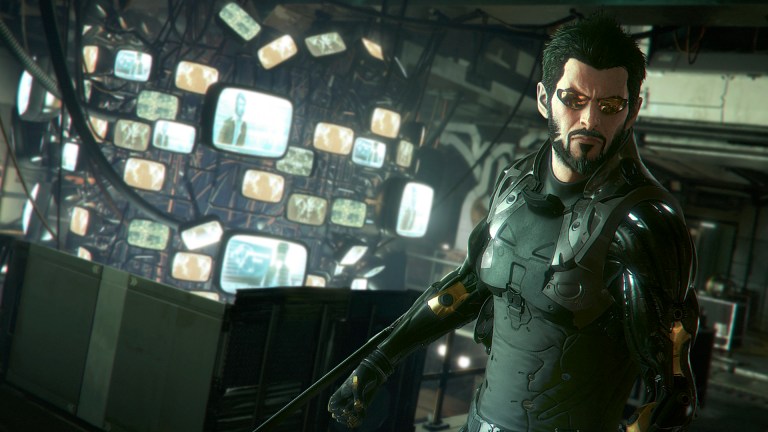 As exciting as it is that Square Enix will be developing the next generation of Marvel games, it seems that their recent license acquisition will come at a price.  
Eurogamer is reporting that some within Square Enix believe that the publisher is electing to suspend development of all future Deus Ex games. At the moment, it appears that the future of the franchise is on hiatus.
While the recent deal between Marvel and Square Enix certainly shifted the studio's priorities moving forward, this decision may also have something to do with the somewhat underwhelming sales of Deus Ex: Mankind Divided. There are no concrete sales figures available for that game at the moment, but considering that Square Enix went above and beyond to tout the success of Deus Ex: Human Revolution in 2011 and have been comparatively quiet regarding the sales of this game, many suspect that the final figures are not good. 
So what about all the loose story threads that Mankind Divided left hanging for the previously planned third game in the Adam Jensen storyline? Well, according to that same report, nobody is quite sure how they will be addressed. There's always the possibility that Square Enix and developer Eidos Montreal could decide to wrap-up the story they had planned via DLC or some other medium, but at the moment, there are no plans in place for either party to continue work on the ambitious Deus Ex Universe project that they had previously announced. 
In fact, Kotaku believes that Eidos next project will be a Guardians of the Galaxy game. 
It's too early to say that we'll never receive another Deus Ex game, but it's certainly safe to say that those waiting for more adventures in the Deus Ex universe should not hold their breath for a sequel over the next few years.