Features
EGX 2018: Our standout games from the show
This year's event showcased a ton of upcoming releases. Here are the games that pushed our buttons most…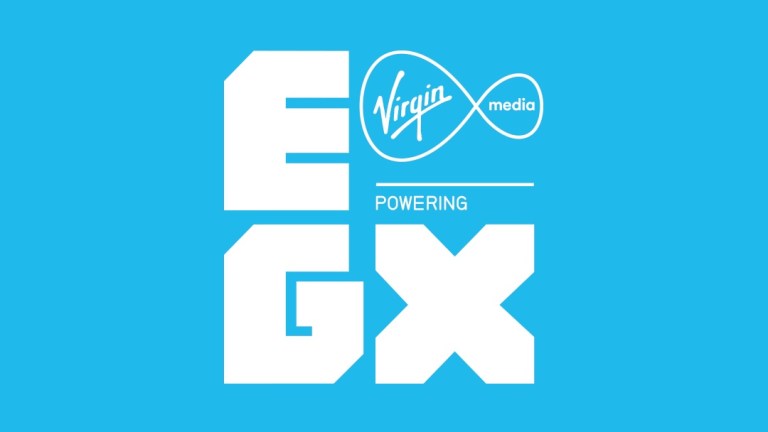 This past weekend saw a gauntlet of new and yet-to-be released games take over Birmingham's NEC as part of EGX – the UK's biggest gaming expo. It's here where players and developers all over the country come together to share in their passion of all things interactive entertainment, and 2018 saw the space filled to the brim with titles people were aching to try, and get a taste for. If you couldn't make it for any reason, fear not, because Den of Geek was in attendance to bring you the highlights. Here's all of the top games we laid our hands on.
Starlink: Battle For Atlas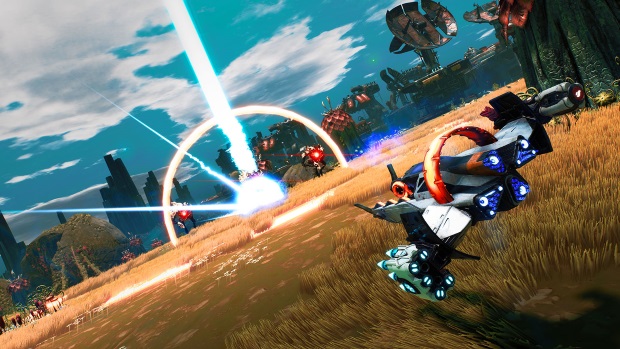 Release date: October 16th, 2018 | Ubisoft Toronto | Switch, Xbox One, PS4
No one's denying that the 'toys-to-life' craze made popular by Skylanders is now enjoying a rest period, but that hasn't stopped Ubisoft Toronto from translating the format to a ship-based space battler. The best part is that you won't need to buy the physical parts to unlock new guns and pilots in-game if you don't want to, but the EGX demo definitely sold us on the concept.
Playing on the Nintendo Switch we made the most of Star Fox and his iconic Arwing being playable. Beginning in space, we launched down into the planet's atmosphere to decimate a spider-like alien creature causing havoc. Manoeuvring the craft felt good and dodging attacks via boosting even more so. The real hook, however, comes from changing weapons by attaching and detaching toy pieces on your controller in real life. Doing so goes a long way to add strategy, keeping dogfights heated and intense. Releasing this October, Starlink: Battle For Atlas isn't one to miss.
Beacon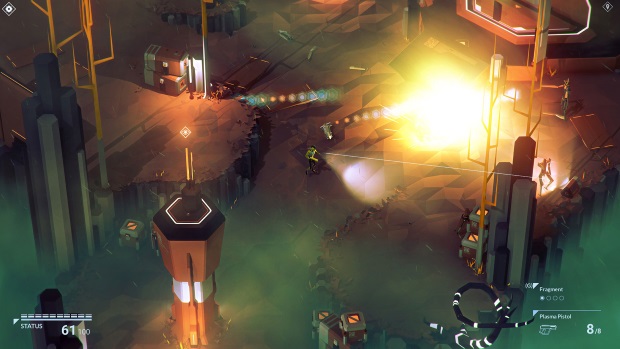 Release date: TBD | Monothetic | PC
The roguelike genre is packed with releases vying for your attention these days. Monothetic, the developer behind Beacon knows this, implementing a flurry of mechanical quirks and gorgeous visuals to help the game better stand out – it's working. This isometric top-down action game casts you as a mercenary in control of clone soldiers. All are fully upgradeable with the skills and abilities acquired by the previous clone every time a run comes to an end.
This low-poly sci-fi world immediately invites you in, making scouring each procedurally generated map for mini objectives and killing the local species one hell of a riot. Beacon doesn't have an official release date yet, but those who can't wait to check it out can get a head start with the game's "First Access" version, downloadable from the developer's site.
We Were Here Together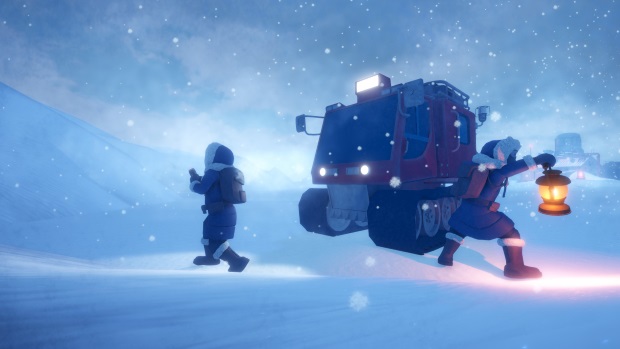 Release date: 2019 | Total Mayhem Games | PC
Described to us by the developer as "Pictionary meets an escape room", We Were Here Together is the third in a series of indie puzzle games that's core thrust is forcing players to communicate with one another. In our demo, two of us were placed in opposite locations of an Alaskan castle, with the first major puzzle tasking us to get one person across a ravine by having the other place a series of symbols in the correct order. Simple? Maybe, but it proved trickier than you might think.
It quickly became apparent that most puzzles in We Were Here Together will take up a good chunk of time, reinforcing the original escape room concept of taking a slow and methodical approach. The wider narrative at hand sees an unknown presence berating you on the radios you and your partner are using to communicate, and only by reuniting once more will you solve the riddle of who or what he is.
Blood And Truth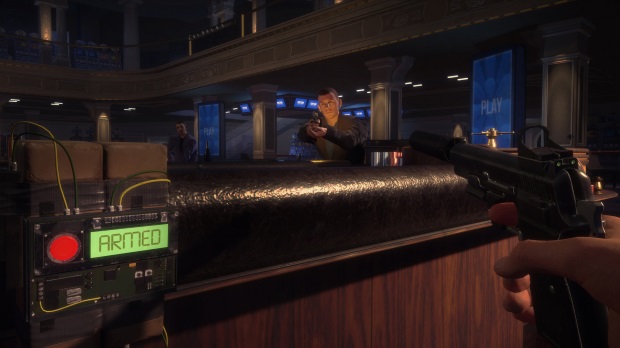 Release date: TBD | SIE London Studio | PSVR
We were first teased at what a virtual reality take on the London gangster film would look like back when the PlayStation VR Worlds compilation game released alongside the Sony headset. London Studio has been hard at work developing Blood And Truth – a continuation of London Heist – ever since, and the EGX demo we played proves that the wait has been worth it. Emphasising precise VR aiming and slick action, it's hard not to feel like you're James Bond when playing.
The demo starts with you exploring a construction site in search of your kidnapped dear old mum. The many brute-faced baddies standing in your way are so satisfying to aim at and shoot using the PlayStation move wands, it doesn't matter if the action boils down to an elaborate shooting gallery. The sequence ends with the two of you reuniting, picking her handcuffs while trying not to touch the electrified fence in between. Hopefully we won't have to wait long to see what happens next.
Man Of Medan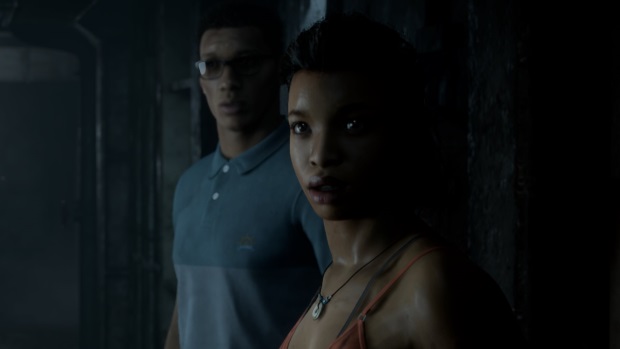 Release date: 2019 | Supermassive Games | PC, Xbox One, PS4
The first entry into Supermassive's Dark Pictures Anthology series of cinematic adventures, Man Of Medan is an immediate tone-setter. The developer cut its teeth with horror hit Until Dawn back in 2015, and that same flair for incredible graphical fidelity and difficult decision-making within the narrative has successfully stayed intact. The hands-on demo we played was brief, but gave us more than enough chills to keep us on our toes.
Man Of Medan will see you control multiple protagonists but here we took a hold of Fliss, an unfortunate teen aboard the eponymous Medan ship just as things started to get ghostly. The choice system present is primarily binary, with actions influenced by either your heart or head. Layer this on top of the exploration, puzzle-solving and QTE set pieces you'd expect from Supermassive, and Man Of Medan poses the potential to be a fun horror romp one could run through in a weekend.
Override: Mech City Brawl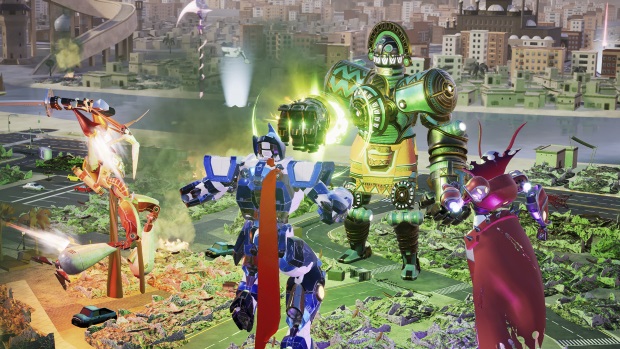 Release date: December 4th, 2018 | The Balance Inc. | PC, Xbox One, PS4
You know that bit at the end of every Power Rangers episode when they call upon their giant robots? Override: Mech City Brawl is essentially this scenario brought to life and translated into a full 3D fighting game. Featuring more playable mech characters than you could throw a skyscraper at, all can be customised to suit specific playstyles. Left/right punch and left/right kick are mapped to the shoulder buttons and so make timing just as important as positioning.
The arenas you do battle in aren't so large that reaching your opponent is made impossible. But if they do prove too elusive, each real-world location is littered with a nice mix of ranged weapons that you can use to unleash damage. The mobility of characters differs depending on their size, meaning players have the choice of being slow and up-close while being heavy or nimble and able to dish out a flurry of hits. Regardless of your preference, Override: Mech City Brawl came over as pure heartfelt fun.
Team Sonic Racing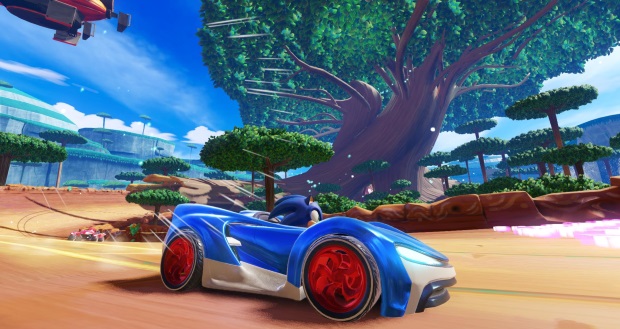 Release date: December 2018 | Sumo Digital | Steam
Sonic and friends have tried many times to take on the acclaimed Mario Kart series, but Team Sonic Racing is the first game to make us think they could actually do it. Releasing this December, you can still drift, boost, and deploy power-ups as any one of your favourite characters as you once did, only now you're able to share items across karts thanks to a totally new team-based system. Not since Double Dash has a kart racer had cooperation emphasised to this degree.
Winning a race is now no longer just about how well you're doing as a single racer, but your team of three others too. Items they collect on the track could make or break your chances of coming first. Work together well enough and you'll gain points and build an 'ultimate' meter that will see all of you get a much-appreciated boost to help you over the finish line. The tracks are colourful, the steering feels good; for those without a Switch, Team Sonic Racing will certainly scratch that karting itch.