News
Earthbound 64 Footage Showcases Canceled Game's Ambition
Earthbound 64 was never released, but this rare footage teases us with what could have been.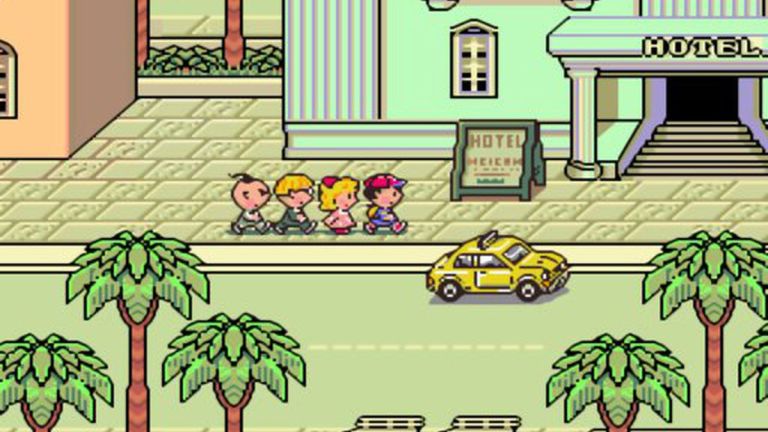 Rare footage of Earthbound 64 has emerged online and has got everyone talking about one of the Nintendo 64's most infamous canceled projects. 
The footage comes from Nintendo's Spaceworld 1996 event and (to be honest), it's not much. The footage itself is only about 10 seconds long, but that's about 10 more seconds of the game in action than we've typically been treated to thus far. However, that footage showcases many of the reasons why the game was eventually canceled. 
Namely, it's pretty clear that what we're looking at is tech demo footage. Earthbound 64 doesn't exactly hold up to modern games, but you can imagine what it was like to look at this footage's colorful characters, lively environments, and seemingly larger worlds in 1996. The fact that this game precedes footage of The Legend of Zelda: Ocarina of Time tells you how ambitious the game was. Actually, Ocarina of Time and Earthbound 64 were set to be the console's most technologically ambitious games. 
That's where the project's problems started. Simply put, Earthbound 64's developers wanted the game to feature a full-sized 3D world along the lines of what we saw in Ocarina of Time and Super Mario 64. Their ambition required quite a bit of money, but the most precious resource was time. By the time that Earthbound 64 really started to come along, Nintendo was already looking to release the GameCube. Eventually, they decided to just scrap the project and release Mother 3 for Game Boy Advance (at least in Japan). 
As for why Nintendo didn't talk much about Earthbound 64 after its cancellation, that's seemingly because some of those involved with the project (which included Satoru Iwata) were a little ashamed of their ambitious plans for the game and wondered if they shouldn't have just released a more "traditional" style JRPG instead of the 3D concept they had envisioned. 
All-in-all, Earthbound 64 is a project that fits nicely into the franchise's complicated history. While Earthbound for SNES became a cult classic in the West, it performed rather poorly upon its release. The aforementioned Mother 3, meanwhile, remains one of Nintendo's most controversial titles due to the company's hesitation to port it to the West. 
Matthew Byrd is a staff writer for Den of Geek. He spends most of his days trying to pitch deep-dive analytical pieces about Killer Klowns From Outer Space to an increasingly perturbed series of editors. You can read more of his work here or find him on Twitter at @SilverTuna014.