News
EA Says Loot Boxes and Microtransactions Are Not a Form of Gambling
Amidst much controversy, EA continues to defend loot boxes and microtransactions.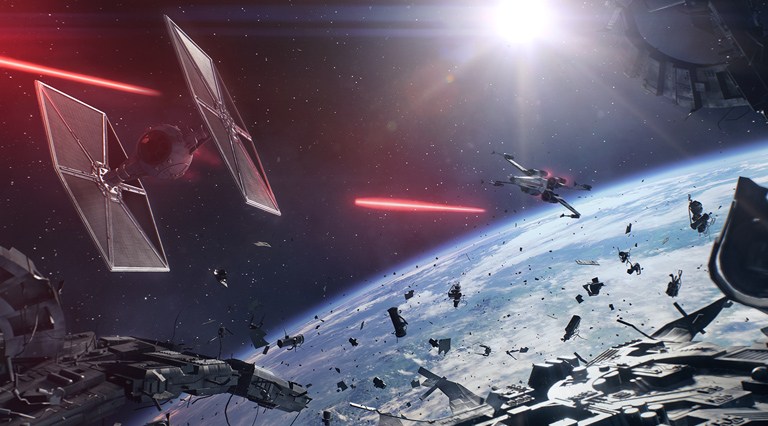 EA CEO Andrew Wilson took some time during a recent investor's call to insist the company's loot boxes and microtransactions are not a form of gambling.
"We don't believe that FIFA Ultimate Team or loot boxes are gambling," said Wilson. "Firstly, players always receive a specified number of items in each FUT pack, and secondly we don't provide or authorize any way to cash out or sell items or virtual currency for real money."
Wilson elaborated on his beliefs by addressing concerns related to third-party sites that do allow users to sell in-game items for money. Wilson stated that EA's policies strictly forbid such transactions and that the company "actively seek to eliminate that where it's going on in an illegal environment." Furthermore, he notes that EA is actively working with "all the industry associations globally and with regulators in various jurisdictions and territories" and believe they have established that things like the FIFA Ultimate Team are not official forms of gambling. 
Somewhat humorously, Wilson adds that EA is "always thinking" about its fans in terms of "how to deliver these types of experiences in a transparent, fun, fair, and balanced way."
Oddly, Wilson refrained from mentioning Star Wars Battlefront II during this particular part of the call. As you might recall, Battlefront II drew a great deal of controversy over its initial microtransaction system that hid major characters, traits, and other aspects of the game behind a luck-based paywall. The developers have since tweaked the game's microtransaction system to not be quite so absurd, but the stain remains. 
It's no surprise that EA is so defensive of its policies. After all, the company recently confirmed they made $5.1 billion in revenue in the fiscal year of 2018 which is a $305 million increase over the previous fiscal year. The studio also noted that the player bases for top games like Madden and FIFA grew quite a bit over the last year and that they expect the 2019 release of Anthem to continue their success due to it being a "fundamentally social experience."