News
EA Games are Coming to Steam As Part of New Partnership
EA and Valve announce a major new partnership that will see new and old EA games come to Steam.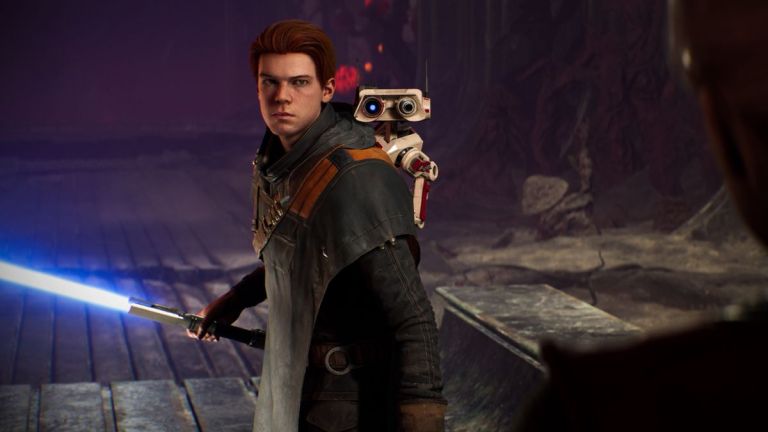 EA and Valve have confirmed some recent rumors by revealing that EA games will be returning to Steam. 
The details of this deal are a little more complicated than that, though. The obvious benefit of this arrangement is that Steam is about to get an influx of EA titles that were previously not available on the platform (or were made unavailable for quite some time). The press release mentions The Sims 4 and Unravel 2 as two of the games that will debut on Steam "in the coming months" and also notes that Apex Legends, FIFA 20, and Battlefield V are coming to Steam "next year." While the full list of games that will make the jump hasn't been revealed, EA and Valve have confirmed that Star Wars Jedi: Fallen Order will be available via Steam at launch. 
Here's where things get a little strange, though. It seems that you'll still need to create an EA account in order to purchase and play EA games on Steam. You'll also need to use EA's Origin launcher in order to set-up those games on Steam. While you will be able to just play those game on Steam once this process is done, it doesn't sound like you'll be able to immediately play any games that you purchased on Origin via Steam as part of this arrangement. There may be ways around that, though, and it sounds like EA and Valve are considering expanding the compatibility options between the two platforms. 
This move also means that Steam users will be able to play EA Access games via Steam starting "sometime around spring next year." Steam and Origin gamers will eventually also eventually be able to play multiplayer titles together on their respective platforms. 
"This is the start of an exciting partnership with Valve that will see us innovating for PC players around the world," said Andrew Wilson, CEO of Electronic Arts, in a recent press release. "Through our subscription, great games and more, we're excited to bring players in the Steam and Origin communities together with access to the best games, whenever and wherever they want to play."
Valve's Gabe Newell (aka "Big Poppa Gabe") added that "This is a good day for gamers" and that Valve is "excited to partner with EA" in an "unprecedented way that will benefit players and developers around the world."
This deal is a win from a business perspective, but we're going to go ahead and guess that the fact that you'll still need to link your Origin account to Steam in order to access these titles won't go over well with a lot of PC gamers. There's also the matter of the everything else that goes along with EA and the fact that we're not really sure how many people are dying to play Anthem on any platform. 
Matthew Byrd is a staff writer for Den of Geek. He spends most of his days trying to pitch deep-dive analytical pieces about Killer Klowns From Outer Space to an increasingly perturbed series of editors. You can read more of his work here or find him on Twitter at @SilverTuna014.