News
EA at E3: More New Games Announced!
With a slew of new games including Battlefield 4, Mirror's Edge 2, Dragon Age: Inquisitions, and a new Star Wars: Battlefront, Electronic Arts may not be the "Worst Company in America" anymore!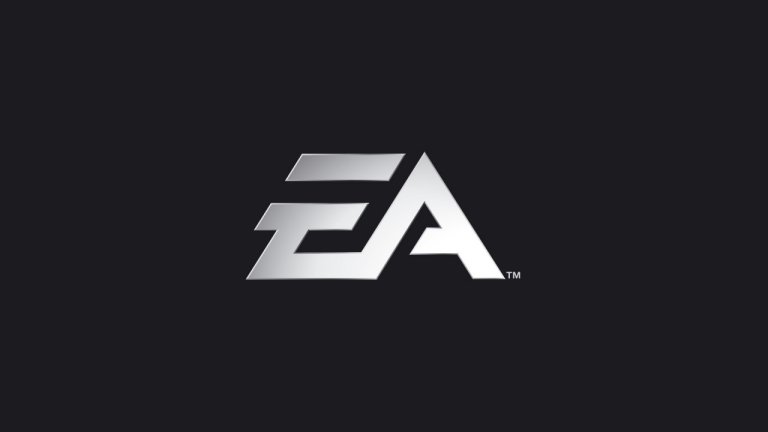 After winning the coveted "Worst Company in America" designation for the second year in a row, it would be a bit of an understatement to say that Electronic Arts has been taking the brunt of the blame for everything that's gone wrong with gaming in the last several years, and for what might potentially go wrong in the years down the road. An avid supporter of micro-transactions, EA representatives had famously made the statement about players possibly having to "pay to reload" one day in a Battlefield game, and forcing the same micro-transactions and co-operative opportunities into the once-great and immersive Dead Space franchise. In that light, I guess you can't really blame the gaming community for being a little upset. So how did the big, two-time "Worst Company champ" make out at this year's E3? Well keep reading and find out!
EA opened the show with perhaps one of the most unexpected announcements at E3 this year so far, and it also just so happens to be one of the coolest. That's right; I'm talking about Plants vs. Zombies: Garden Warfare, a third-person action multiplayer take on PopCap's hugely popular Plants vs. Zombies tower defense game. You might think this seems a little bit weird at first, but everything about the gameplay looks insanely awesome, and players take on the roles of the deadly plants themselves, and take out fast-paced hordes of those quirky-looking zombies.
I can easily see this one joining the ranks of popularity that online games like Team Fortress 2 have been enjoying for so long when the game launches on Xbox One by the end of 2013 (and Xbox 360 at some point after). But after this shocking and completely unexpected unveil, PopCap decided to end their segment with one final, brief announcement: PEGGLE 2! No, I didn't accidentally hit the Caps Lock button just now, that's exactly how PopCap announced it: by simply screaming "PEGGLE 2!" and then walking off the stage. But honestly, could there have been any other way to announce the game without, perhaps say, a microphone drop?
After that breath of gaming fresh air, EA went right into showing more of the Xbox One-exclusive Titanfall that we saw a bit of during the Microsoft press conference earlier this morning. The game still looks as shining and fast-paced as ever, and I can easily see it becoming one of EA's biggest franchises in the years going forward. If there's anything that's certain, it's that Microsoft certainly scored big in nabbing those exclusivity rights. This led quite nicely into some other brief game announcements, including Star Wars: Battlefront from Dice Studios and Dragon Age: Inquisition, both of which seemed really cool, but could have definitely benefited from a bit more coverage beyond a simple trailer. We also got a deeper glimpse at the next Need for Speed game called Rivals, accompanied by a fantastic cameo appearance from Aaron Paul of Breaking Bad fame, who is set to star in the upcoming Need for Speed film version of the popular gaming franchise (Yeah! Need for Speed, bitch!).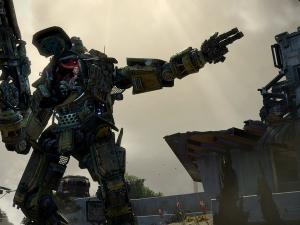 Maybe it's because I'm not all that into sports, or the Battlefield franchise for that matter, but I thought the second half hour of EA's press conference lost a lot of steam. There was a big chunk of the time dedicated solely to EA Sports, as the company showed off their upcoming line of popular sports titles that are going to be exclusively released on the PlayStation 4 and Xbox One by the end of the year: NBA Live '14, Madden NFL 25, FIFA 14, and the new UFC title. There were even some celebrity appearances to accompany the handful of debut gameplay trailers as well, including Lil' Jon and Drake, because, well…why not?
Even if sports games aren't really your thing, every one of these titles looked incredibly realistic, and they boast a slew of innovative next-gen features that are sure to please many sports fans and gamers to come. But after the expected chunk of sports content, EA set aside fifteen whole minutes of its hour-long time block to bring us more footage of Battlefield 4. While the game looked great, as expected, I just found myself losing interest in the fairly lengthy gameplay demo: a bit of which we had already seen earlier this morning in the Microsoft conference. I think EA could have definitely shaved a few minutes off to better spend on the more overlooked games like Star Wars: Battlefront and Dragon Age: Inquisitions, but judging from that applause at the end of the impressive Battlefield gameplay demo, I don't think many gamers could really complain.
But wait, that's just not all quite yet! In one final surprise announcement that literally gave me chills when I saw it, EA officially announced a sequel to Mirror's Edge at the tail end of the conference, which was one of the most criminally underrated games during the last generation, and perhaps in all of gaming history as well. I know that tons of gamers and fans of the original game were asking for a sequel to the first-person parkour runner for a long time now, and there is just this unexplainable sweet vindication in knowing that the guys upstairs have been listening.
Also, you might have noticed that there was no Wii U support or Nintendo love from Electronic Arts this year: the reason behind this is rumored to be because Nintendo's next-gen console offers no online or offline means of digital rights management to prevent players from accessing their games in any way they might see fit. And if EA's actions have shown us anything in the past, it's that if they're not raking in every possible cent that they can from restricting gamers from letting their friends borrow their games, then it must be on to greener pastures. And by greener, I mean money.
But all in all, I think this E3 press conference could really go a long way towards redeeming Electronic Art's presence in the gaming community, as everything they showed today was really top-notch. They opened with something really bold in Plants vs. Zombies: Garden Warfare and the game looked so immensely fun that it completely put me in an exhilarating gaming high that would last well throughout the remainder of the presentation. They had the perfect mix of genres throughout: from action and casual, to sports, racing, and shooters, EA had every type of gamer covered here in this short amount of time.
The only thing I think was really missing was PopCap's true sequel to Plants vs. Zombies, this summer's Plants vs. Zombies 2: It's About Time, but I'm willing to let that slide since everything else was just so inherently awesome. I have to say that I was completely surprised in the quality of EA's showing this year, and if all of these upcoming games prove to be anywhere near as fun as they all appeared today, then I think Electronic Arts is going to have to pass on that "Worst Company" crown to someone else for the next time around.
Like us on Facebook and follow us on Twitter for all news updates related to the world of geek. And Google+, if that's your thing!