News
E3 2019 Conference: Schedule, Dates, Games, and News
Everything you need to know about E3 2019, including dates, times, confirmed games, how to watch, and where to buy tickets!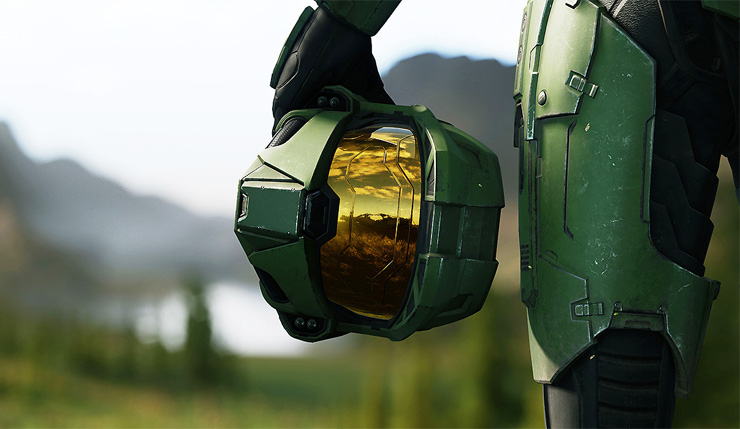 E3 2019 is here. The Electronic Entertainment Expo may have started as an industry trade show, but it is has ballooned into a full-on spectacle. Gaming companies from across the world converge on Los Angeles in June for a week full of exclusive announcements, incredible updates, and celebrations regarding the gaming industry in general. There's nothing else like it in the video game world, and this year's event figures to be one of the best yet. 
This year's conferences began on Sunday, June 9 and will run through Tuesday, June 11. Meanwhile, the expo floor, where all the latest and upcoming games will be on display, will be open from Tuesday, June 11 and run until Thursday, June 13. As always, the event will be held at the Los Angeles Convention Center and the immediate surrounding area.
Between Microsoft showcasing its latest Xbox One titles while preparing to introduce the next generation of consoles and Nintendo continuing to shock the world with its success and innovations, this year's major game studios will likely roll into E3 – or, in the case of Nintendo, an E3-themed Direct video – looking to steal the show. Competing with them are a host of major publishers – Bethesda, Ubisoft, and Square Enix – that have recently been stealing the show from E3's biggest presenters. 
You can expect more and more information about E3 2019 to be leaked out in the days and weeks to come, but for now, here's everything we know about the biggest gaming show of the year: 
E3 2019 Conference Schedule: Dates and Times
E3 2019 isn't just about the huge expo floor full of upcoming titles. It's also home to the most highly anticipated games conferences of the year, where many of the biggest companies will present their visions for the future of gaming. Below is a schedule of every press conference being held during E3:
EA Play Live Stream: Saturday, June 8 – 12:15 PM ET
Microsoft: Sunday, June 9 – 4:00 PM ET
Bethesda: Sunday, June 9 – 8:30 PM ET
Devolver Digital: Sunday, June 9 – 10:00 PM ET
PC Gaming Show: Monday, June 10 – 1:00 PM ET
Ubisoft: Monday, June 10 – 4:00 PM ET
Square Enix: Monday, June 10 – 9:00 PM ET
Nintendo Direct: Tuesday, June 11 – 12 PM ET
E3 2019 Games
These are the big games we know will make an appearance at E3 2019. Click on the titles to read more about them:
Baldur's Gate 3
Battlefield V
Black Desert Online
Catherine: Full Body
For Honor
Harvest Moon: Mad Dash
Rainbow Six Siege
Sniper Elite VR
Splatoon 2
E3 2019 Location
The expo takes place from Tuesday, June 11 to Thursday, June 13 at the Los Angeles Convention Center.
E3 2019 Tickets
Interested in attending E3 2019? Well, you're in luck as this year's conference is open to the general public, as long as you're willing to cough up $249 for a three-day Gamer Badge. You can register for the event here.
E3 2019 Live Stream
Watch all of the big E3 press conferences and live streams right here!
Listen to our E3 overall impressions on The Den of Geek Podcast:
Matthew Byrd is a staff writer for Den of Geek. He spends most of his days trying to pitch deep-dive analytical pieces about Killer Klowns From Outer Space to an increasingly perturbed series of editors. You can read more of his work here or find him on Twitter at @SilverTuna014.