Features
E3 2018: Final Fantasy 7 and Other Missing Games
E3 2018 was filled with exciting games, but we couldn't help but notice a few titles were missing...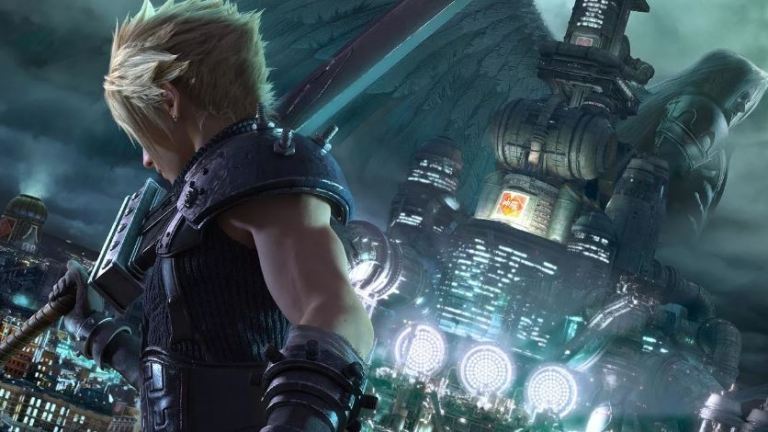 If E3 2018 confirmed anything, it's that there are too many great games coming out in the next year or so. Normally, that would be a good thing, but come on…there's only so much time (and money) in the day. Somehow, we're going to have to get around to playing Super Smash Bros. Ultimate, Cyberpunk 2077, Ghosts of Tsushima, Gears of War 5, and so many more titles. 
Yet, it felt like there was something missing from this year's E3. Actually, it felt like there were many things missing. Maybe that's because there are several major games that we either know about (or strongly suspect exist) that weren't a part of the biggest show of the year. While there's nothing that unusual about a game taking a year off from E3, there is something strange about the number of high-profile games that were missing from this year's show. From previously revealed remakes to promising projects that will revive major series, some of the games that we are most looking forward to didn't make their expected appearance at gaming's most celebrated yearly event. 
Here are some of the biggest games that were missing from E3 2018:
Final Fantasy VII Remake
This one just confounds us. For years now, Square Enix has been playing a dangerous game of expectations with the Final Fantasy VII remake. At first, it was just a tech demo designed to showcase the power of the PlayStation 3. Many people at Square said they would love to remake the game, but nothing came of all the talk until 2015 when Square Enix said it was actually remaking the game. Since then, though, we've heard few updates about the title. Its absence at E3 2018 doesn't bode well for this remake. 
Read More About the Final Fantasy VII Remake Here
Square Enix's Marvel Avengers
Square Enix's disappointing E3 2018 showcase could have been saved by the reveal of its long-awaited Avengers game. Instead, the company didn't even bother to reference the title or throw together a teaser trailer. Considering that Avengers: Infinity War just crossed the $2 billion gross mark, we're stunned that Square Enix didn't choose this year to reveal this much-anticipated title. To be perfectly honest, that can't mean anything good for this project. It's possible that the studio is just waiting until the release of the next Avengers film, but we have our doubts. 
Read More About Square Enix's Marvel Avengers Here
Yoshi Switch
Here's another bizarre omission. Yoshi was revealed at E3 2017 and appeared to be well on its way to a 2018 release. Naturally, many suspected that Nintendo would showcase the game in some capacity at E3 2018. Instead, we heard nothing about Yoshi. Not even a release date. That would suggest that the game is no longer coming out in 2018, even though it's still possible that Nintendo will find a way to sneak the title into this year's release schedule. We're not sure what the hold up here is, but we hope it's nothing long term. 
Read More About Yoshi Switch Here
Retro Studios' New Game
We can tell you for sure that Retro Studios (Metroid Prime, Donkey Kong Country Tropical Freeze) is working on something. The studio has essentially confirmed as much. However, we're not quite sure what that something is. Rumors that were circulating prior to E3 suggested that the studio was working on a new racing game based on the Star Fox series, but those rumors haven't been confirmed. Whatever Retro is working on, it's safe to assume that it won't come out until at least next year (or 2020) given its absence at E3 2018. 
Read More About Retro Studios New Game Here
Metroid Prime 4
Given just how much of Nintendo's E3 Direct was devoted to Super Smash Bros., we can't help but wonder where some of the Big N's other major titles were. The biggest question mark as it relates to upcoming Nintendo games is certainly Metroid Prime 4. While we weren't expecting Metroid Prime 4 to be released this year, many were expecting to see something from this game given that it is one of the Switch's most-anticipated exclusives. Ultimately, we didn't even get another teaser trailer. Hopefully, this game makes next year's show. 
Read More About Metroid Prime 4 Here
Pikmin 4
The Nintendo block of our list continues with the case of the mysterious Pikmin 4. We know that Pikmin 4 is in development. We know because Shigeru Miyamoto himself told the world about the game — even though he suggested that the PR team didn't want him to say a word about the game. Maybe the reason they didn't want him talking about it is that Pikmin 4 isn't close to completion. That would certainly explain why it wasn't at E3 2018 and Nintendo ended up having to rely so heavily on Super Smash Bros. 
The "Core" Pokemon Game for Switch
Considering that the recently revealed Pokemon Let's Go titles didn't exactly go over well with long-time Pokemon fans, we were a little surprised that Nintendo didn't choose to show its core Switch Pokemon game. However, it appears that the company isn't quite ready to share more information about that game at this time. With any luck, we'll hear much more about this at next year's show. 
Read More About The Core Pokemon Game For Switch 
Shenmue III
Shenmue III made its debut at that epic 2015 E3 conference that also gave us the reveal of Final Fantasy VII's remake. The game's road to release since then has been anything but smooth, though. After a Kickstarter campaign that drew some controversy, there came some early footage from the sequel that wasn't exactly inspiring. Following that, the game's developers revealed that the title had been delayed yet again to 2019. While we don't want to be cynical about its prospects, a good showing of this game at E3 2018 would have eased existing concerns. 
Read More About Shenmue III Here
Days Gone (Kind Of) 
The "kind of" disclaimer used here is meant to clarify that Sony did show off a new trailer – and a release date – for Days Gone leading up to the start of E3 2018. However, some wondered why the game wasn't featured during Sony's conference. After all, Sony said that it was going to focus on its upcoming major projects. The popular theory is that Days Gone's delay, combined with the number of showings its had at E3s thus far, could have led to a meme-type situation if Sony showed it on the big stage yet again. 
Read More About Days Gone Here
Artifact
Granted, Valve usually doesn't showcase its games at E3, but given that Artifact is one of its first…err… game-type games in quite some time, we were hoping that the company would show a bit of it off during the PC gaming conference. While this CCG game might not be up everyone's alley — or even the Valve game that everyone wants to see — it's still a promising project that would have been welcome at the biggest gaming show of the year. 
Age of Empires 4
Age of Empires 4 made a shocking appearance at last year's E3, so it wasn't completely out of the question that it might appear at this year's show as well. Instead, we didn't hear a peep about this sequel. While there's no reason to believe that its E3 absence means anything so far as the progress of the project goes — Microsoft never confirmed what its release date would be — an appearance from this RTS title would have been nice. 
Read More About Age of Empires 4 Here
Witchfire
It's hard not to be excited about Witchfire. A moody first-person shooter with Painkiller-like rapid gameplay from the people who made the stellar The Vanishing of Ethan Carter? Where do we sign-up? We're still waiting to hear the answer to that question as the Witchfire team hasn't really said much about the game since the release of its teaser trailer. Given that this title debuted in December of last year, E3 2018 would have been the perfect time for a follow-up. Instead, we're left to wonder what is going on with this game. 
Read More About Witchfire Here
Rocksteady's Next (Superman?) Game 
Rocksteady – the studio behind the revolutionary Batman Arkham series – is working on something. Nobody seems to know quite what that something is, but most people believe that it's the Superman game the studio has always wanted to make. Even though the developer was teasing the reveal of something leading up to E3 2018, the major conferences of the event have come and gone without any word regarding what the studio is working on. There's some room for hope that we'll hear about this game soon, but its absence was certainly felt. 
Read More About Rocksteady's Next Game Here
Splinter Cell 
In retrospect, most of the games revealed by the infamous Walmart Canada leaks turned out to be true. Bethesda even joked about that leak during its conference. However, there is one major game from that list that wasn't at E3 2018 even though rumors suggested it would be at the show. While Ubisoft hasn't technically confirmed that it's working on a new Splinter Cell game, statements from executives at Ubisoft certainly suggest that they've got a Splinter Cell sequel on their minds. Was this one game from those leaks that just wasn't true, or is Ubisoft just not ready to show it? 
Read More About Splinter Cell Here
A New BioShock Game From 2K
Granted, this one is still floating around the rumor mill, but given the reliability of the sources who reported it, we were half-expecting to see BioShock at E3 2018. For those who don't know, comments from members of the studio that made Mafia III suggested that some of their friends at 2K were working on a top-secret project believed to be related to the BioShock series. 2K has not confirmed — or strongly denied — those rumors. If this game does exist, it will likely be shown at next year's E3 or possibly the year after. 
Read More About 2K's BioShock Here
Borderlands 3
Here's another game that was included on that list of leaked games from Walmart Canada. Even though Gearbox denied its intentions to show off Borderlands 3 at E3 2018, the leak was not confirmed beyond the point of a reasonable doubt. Considering that Gearbox bothered to show off a tech demo of Borderlands 3 running off the Unreal 4 engine, some suspected the sequel would get a full reveal at this year's big show. We suppose that there's always next year.