Features
E3 2018: What Announcements Should You Expect?
What surprise announcements should you expect from E3 2018? We make predictions right here!
It's the most wonderful time of the year: E3 2018 has arrived and with it come all of the announcements and moments that could potentially change gaming history. What makes this year so interesting is the fact that we already know quite a few of the games that will be at the show, whether it be through leaks or pre-show announcements. 
With so many games already confirmed for the show, we have to wonder what kind of surprises are still in store for fans tuning into the press conferences. Because I can't help but dream, I've put together a list of surprise announcements I hope will be at the show this year: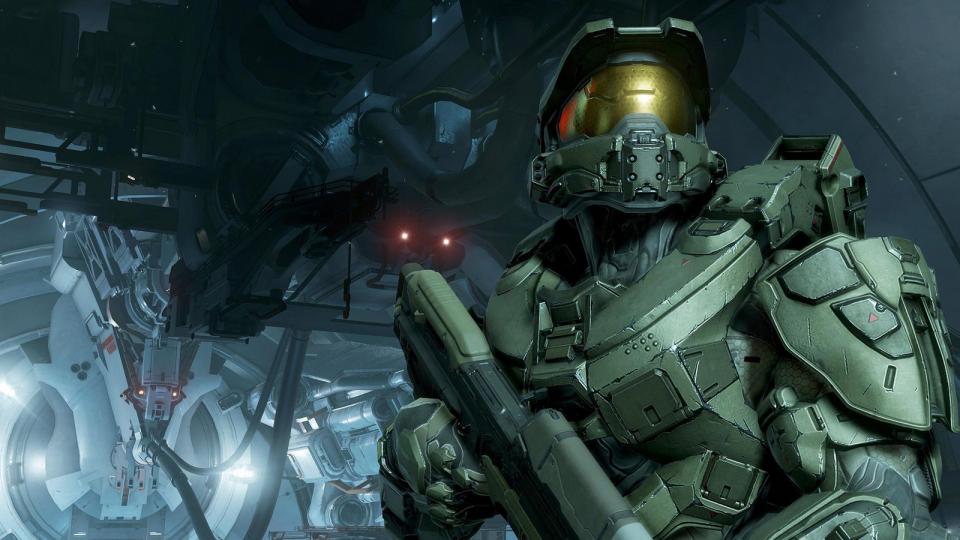 Halo 6 Confirmed
It's a foregone conclusion that 343 Industries is working on Halo 6. Whether it's ready to be shown to the public is another story. It's been almost three years since Halo 5 hit shelves and a lot has changed since then. Loot shooters, battle royale games, and more open-ended experiences are the order of the day, and it's difficult to imagine these new gaming trends haven't affected the game's development. 343 could take another year to adjust to the changing shooter landscape before formally announcing Halo 6.
While it's reasonable to assume that the next Halo will look and play like something closer to Destiny or The Division, we don't actually know much about the most obvious sequel in gaming. One thing we do know is that 343 has listened to fan feedback since the release of Halo 5 regarding the return of split-screen cooperative play and multiplayer as well as a larger focus on Master Chief. Expect these two things to return when Halo 6 is inevitably revealed.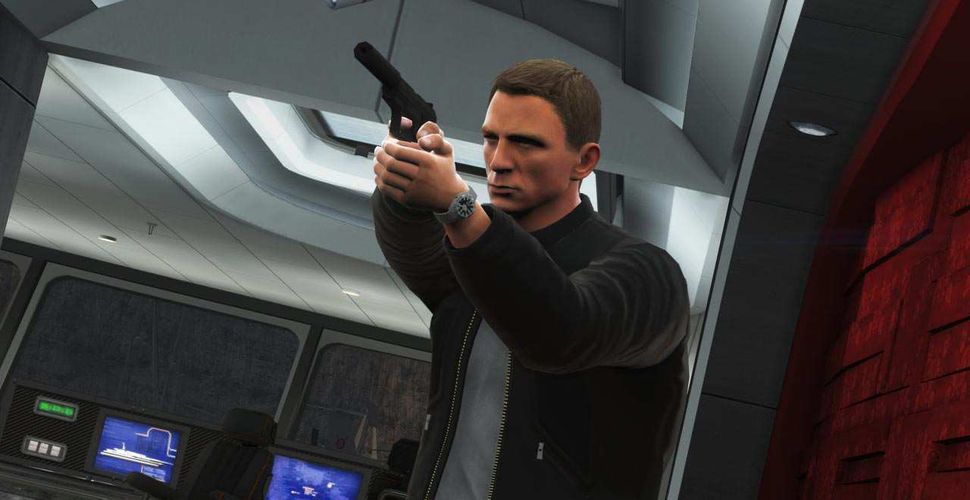 New James Bond 007 from Rare
Yeah, this is pretty outlandish, but we all have a right to dream. The James Bond 007 license has been dormant since Activision ditched Bond in 2013 after several maligned titles. Other studios have expressed interest in making Bond games, notably Telltale, makers of the excellent The Walking Dead, Batman, Game of Thrones, and Guardians of the Galaxy episodic adventures. Nothing has ever come of that despite rumors over the years. Bond continues to float through cyberspace, waiting for a worthy publisher to pull him out of obsolescence. 
That company could very well be Microsoft, which has been hurting for Xbox exclusive for the past few years. Just look at its 2018 slate: neither Sea of Thieves or State of Decay 2 have exactly lit the world on fire and Crackdown 3 — the Xbox One's big 2018 exclusive — has just been delayed. Things are looking tough for the Xbox One, which is why Microsoft might be looking to get fans pumped for 2019 with not just a Halo 6 reveal but also a new Bond game. 
Forget the fact that the Xbox One doesn't have much to show on the first-party front. Microsoft just so happens to own the studio behind the best Bond game ever made, Rare's GoldenEye 007. No, Microsoft's Rare is nowhere near the studio it used to be when it worked with Nintendo on the N64's first-person shooter blockbuster, but who says it can't rise to greatness again? With a new movie on the way in 2019, there's no better time than the present to bring Bond back from the dead.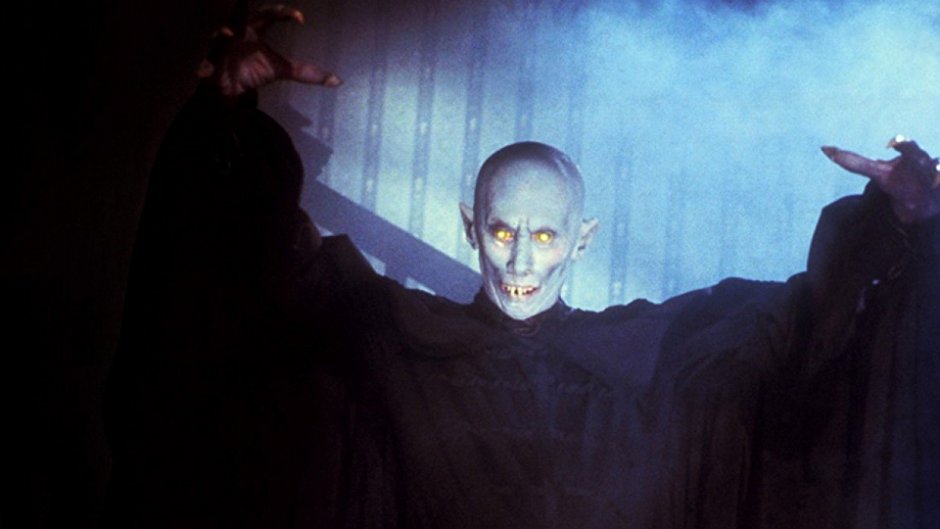 A Stephen King Survival RPG
And you thought a new Rare James Bond game was outlandish! 2017 was without a doubt the year of Stephen King at the movies. It, Gerald's Game, 1922, and…well, The Dark Tower came out, too. This year, King's putting out two new books, a novel called The Outsider, which is out now, and a novella titled "Elevation." There's also a little show coming to Hulu called Castle Rock that will bring different aspects of the King universe to one haunted town. That's a lot of King. 
Missing from the generous King offerings is a video game. You can depend on more King books and movies, but where is Stephen King: The Game? Since It became the highest grossing horror film ever, with over $700 million at the global box office, quite a few production companies have been begging for that spooky King goodness. Universal is making a Tommyknockers movie for heaven's sake and NOBODY's ever asked for a Tommyknockers movie. So why shouldn't it also be time for a King video game?
A big AAA publisher would have to be crazy enough to bank on a new and unproven horror franchise, which isn't a very easy ask when it comes to appealing to the most consumers possible, but the King name would undoubtedly give any game a boost. What would a King game look like? While survival horror has sort of gone the way of the dinosaur unless you're Resident Evil or Outlast, the survival RPG genre has really come to life. 
I'd love to play a survival RPG based on the 1975 novel 'Salem's Lot that's all about staving off the threat of vampirism as long as you possibly can while the rest of your neighbors turn into creatures of the night. How about it, Microsoft, you REALLY need a new franchise!
Rocksteady Unveils Superman Game
Rocksteady's Batman Arkham series is oft-regarded as the finest superhero game franchise ever made. At the very least, Rocksteady is one of the studios responsible for bringing a bit of respectability to the licensed game business. Perhaps no other studio — besides LucasArts — has ever put so much passion into adapting a licensed product as Rocksteady. That's why Warner Bros. Interactive Entertainment would have to be crazy not to set the studio on another superhero project. 
We've heard the rumors for quite some time that Rocksteady is working on a Superman game. It's not really that hard to believe considering that the only superhero more famous than Batman is the Man of Steel. There are rumblings that Rocksteady will finally make the big reveal at this year's E3. 
Fans hoping for a continuation of the Batman story — after all, Arkham Knight ended with a cliffhanger — might want to keep an eye out for WB Games Montreal's upcoming DC project, which may very well be the next Batman game.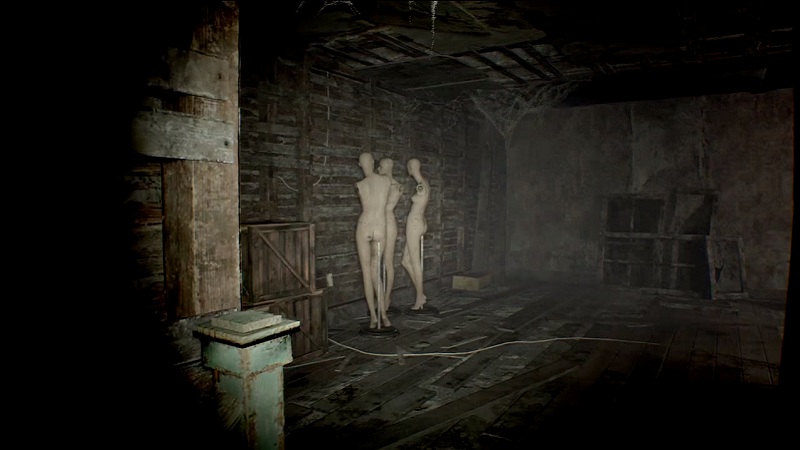 New Resident Evil Game from Capcom
It might be too soon to release another main Resident Evil installment after RE7's massive success last year, but Capcom will likely want to strike while the iron's hot. Expect some kind of Resident Evil presence at the show, whether it be a new entry in the Revelations series, which has been running parallel to the main entries for the past few years, or something else entirely…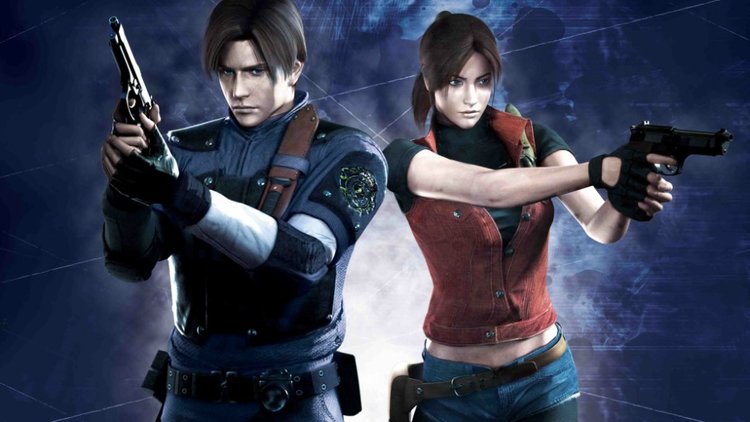 Resident Evil 2 Remake Rises from the Dead
…Like the Resident Evil 2 remake that was announced all the way back in 2015. The Leon S. Kennedy and Claire Redfield zombie adventure is being rebuilt from the ground up with all of the modern touches expected from a current-gen game…and that's about ALL we know about the remake. Capcom recently updated the domain registry for ResidentEvil2.com, which could mean that the studio is preparing for the big unveiling at this year's E3. The reveal would definitely be a crowd-pleaser and could keep Resident Evil 8's seat warm while the sequel is still in development.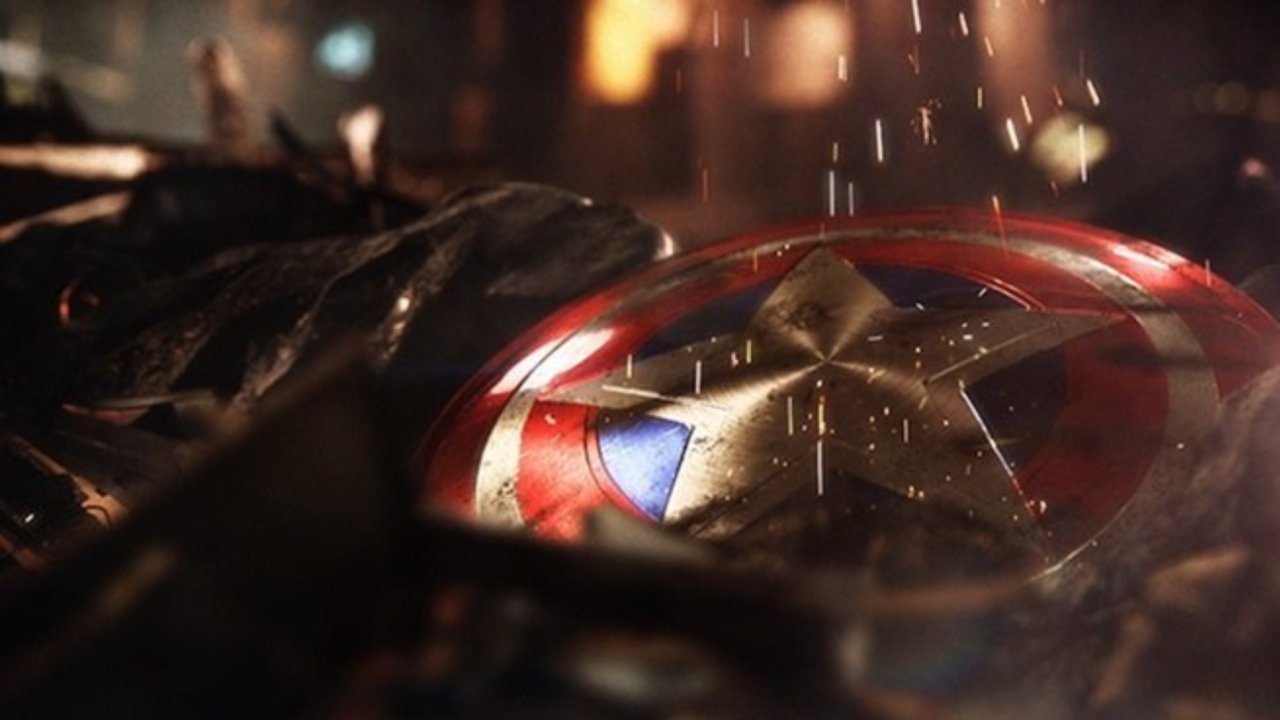 Square Enix Reveals New Avengers Game
Square Enix first announced its partnership with Marvel in early 2017, just months after Sony revealed its Spider-Man game. The first game on the docket is the untitled Avengers Project, which is being developed by Crystal Dynamics and Eidos Montreal of Tomb Raider and Deus Ex fame, respectively. We don't know much about The Avengers Project at the moment, but there are rumors that the game could be a reboot of Marvel: Ultimate Alliance, the beloved action RPG from 2006.
Whatever the case, the fact that Square Enix has put some major firepower behind the development of this Marvel game means that we should expect something big. With not much on Square Enix's North America's plate besides Shadow of the Tomb Raider, it makes sense that the publisher would be making a lot of room for its first Marvel game. Expect the big reveal during Square Enix's E3 conference on Monday. 
New Onimusha Game Announced
Back in 2016, Capcom producer Yoshinori Ono revealed that the company was discussing ways to continue the samurai action-adventure series. Just this year, Capcom filed Onimusha trademarks in several countries, which could mean nothing at all — or it could mean the studio is ready to return to Japan's Sengoku period. Either way, we've heard little about Onimusha since the last game in 2006, which would make this a huge surprise announcement by Capcom. 
It's no secret that the studio has been flying high in the last two years, dropping both Resident Evil 7 and Monster Hunter: World to critical acclaim. Later this year, Capcom is releasing Mega Man 11 as well as a Mega Man X remastered collection, and the studio has said it's interested in reviving even more of its franchises down the line. Who's to say Onimusha isn't next?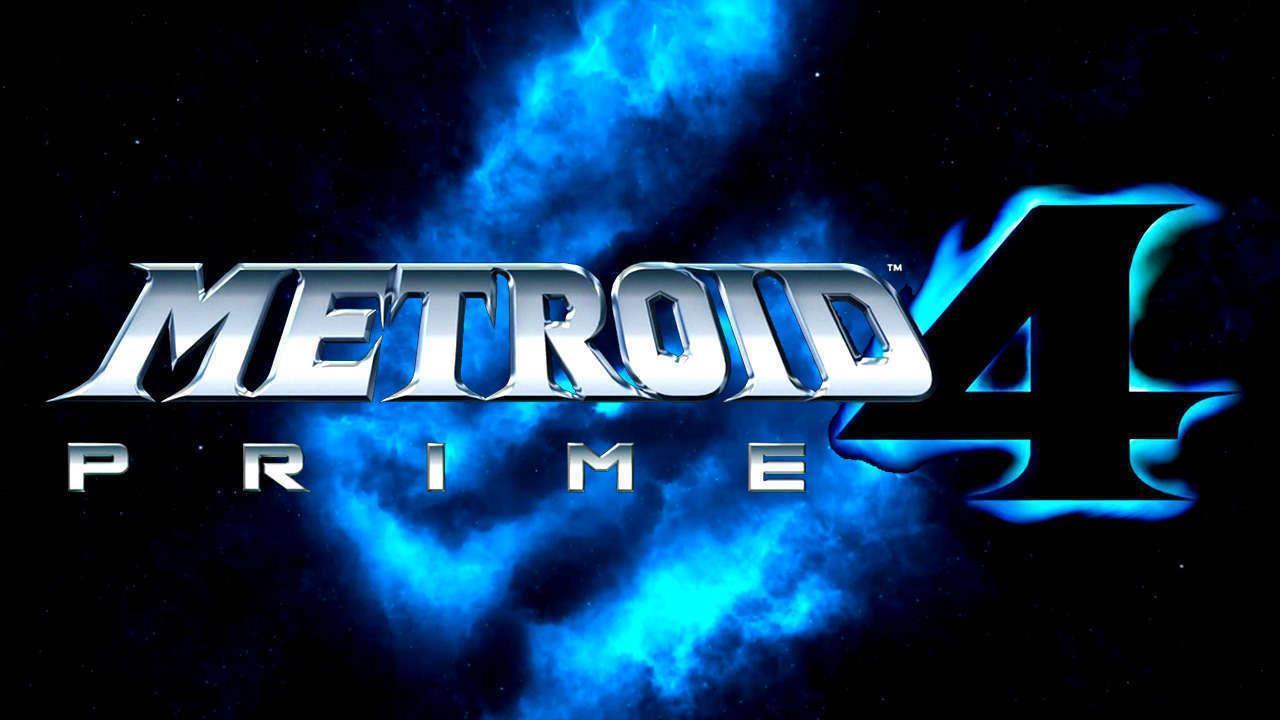 Metroid Prime 4 Returns
Metroid Prime 4 was first announced at E3 2017 and you could hear the roar of the crowd in deep space. This long-awaited sequel is being developed by Bandai Namco Studios Singapore in conjunction with Nintendo as opposed to original developer Retro Studios, which is rumored to be working on a Star Fox racing title. While we know the game is coming, we don't know much else about it. Nintendo could use a portion of its Direct E3 presentation to formally unveil the game.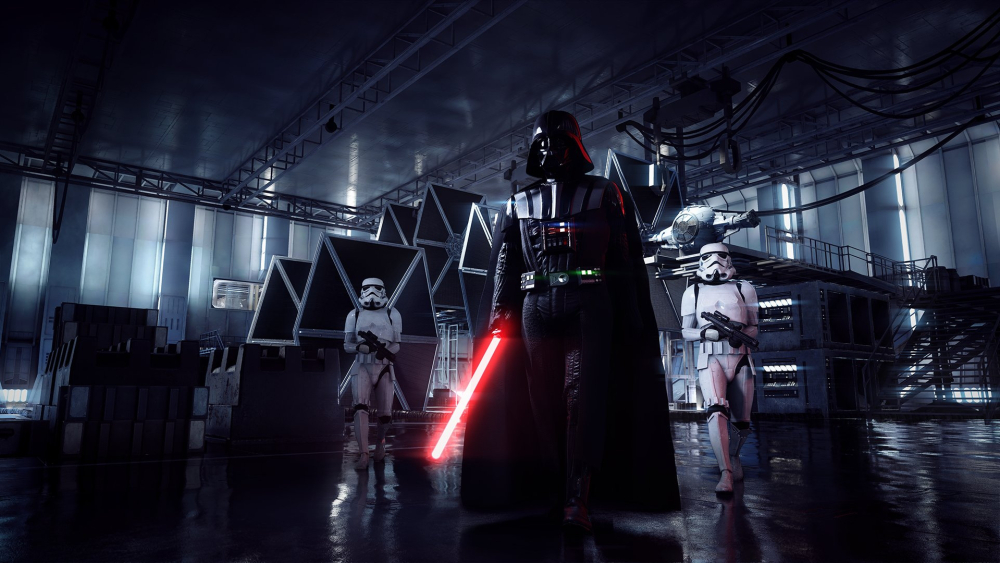 Respawn's Star Wars Game Unveiled by EA
EA's approach to the Star Wars license has been a big point of contention among fans. The Battlefront 2 microtransaction fiasco and the shuttering of Visceral Games have left fans wondering if EA is the right company for their beloved franchise. But with at least two more Star Wars games on the docket at EA, it doesn't seem that license is going anywhere for the time being. 
While we've heard that it may not arrive until 2020 at the earliest, Respawn's untitled third-person action-adventure Star Wars game is next in line. Considering that Visceral's game was also an action-adventure game, you have to wonder how Respawn's approach is different. Could it be that it's incorporating a more "live services" approach to the content as opposed to the linear epic that Visceral had in mind? 
We also know that EA Vancouver has risen from Visceral's ashes and is developing an online multiplayer experience. How it will differ from Battlefront and what Respawn is working on remains to be seen. The point is that there's an opportunity for EA to flip the narrative to something positive at this year's show. The publisher should give us a look behind the curtain.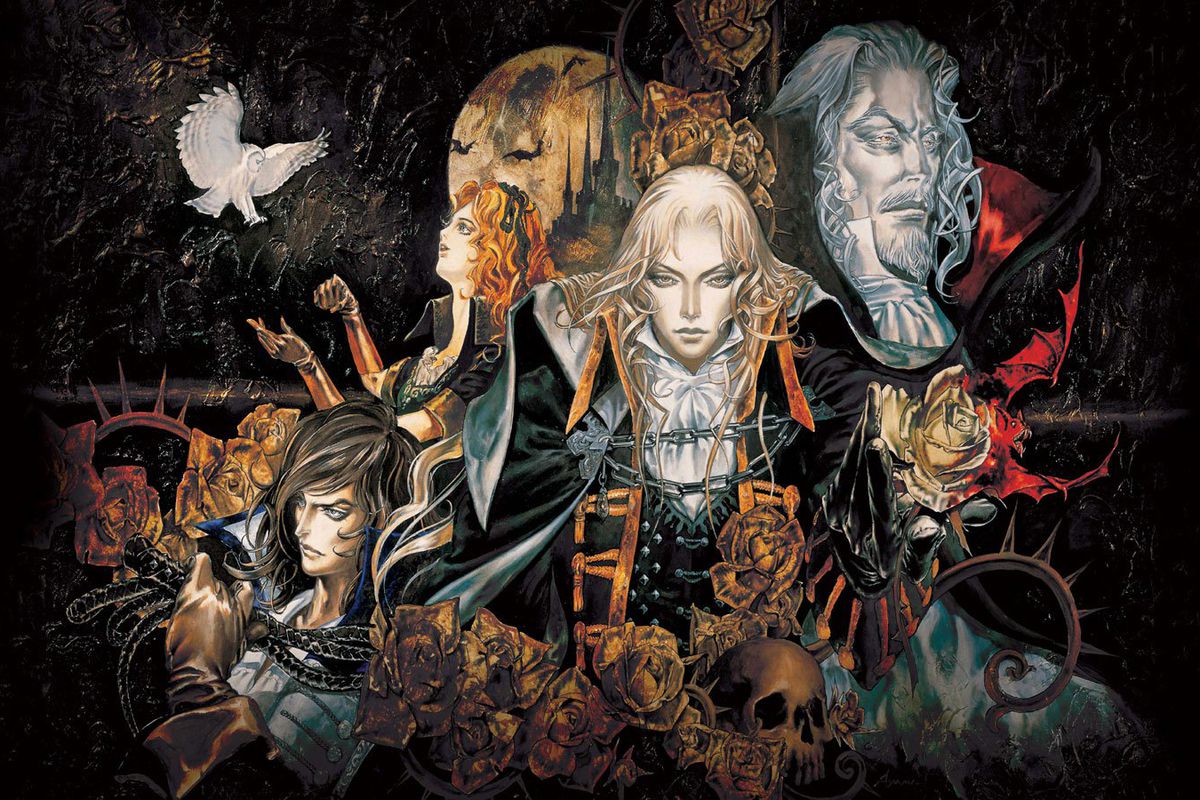 New Castlevania from Konami
It used to be a given that a new Castlevania game was always in the works at Konami, but those days have come and gone. As the publisher has scaled down its AAA publishing division, beloved franchises like Castlevania and Silent Hill have fallen by the way side. The last game in the Castlevania series, the poorly received Lords of Shadow 2, came out in 2014 and we've not heard a peep about the franchise since. 
Thanks to the excellent Netflix animated series, there's the possibility that Konami could be looking at ways to bring back the franchise. The company knows that there's a demand for a new Castlevania game, especially after the Kickstarter success of Bloodstained: Ritual of the Night, the side-scrolling spiritual successor headed up by Castlevania veteran Koji Igarashi, so why not give the fans what they want?
In April, Konami announced a new mobile Castlevania title for iOS, which would be unremarkable in any other circumstance, but is huge news due to the series' absence. Could this mean that Konami is considering a full return to Dracula's castle? A new Castlevania game reveal would certainly blow the roof off of a press conference. Sounds like something Sony would do…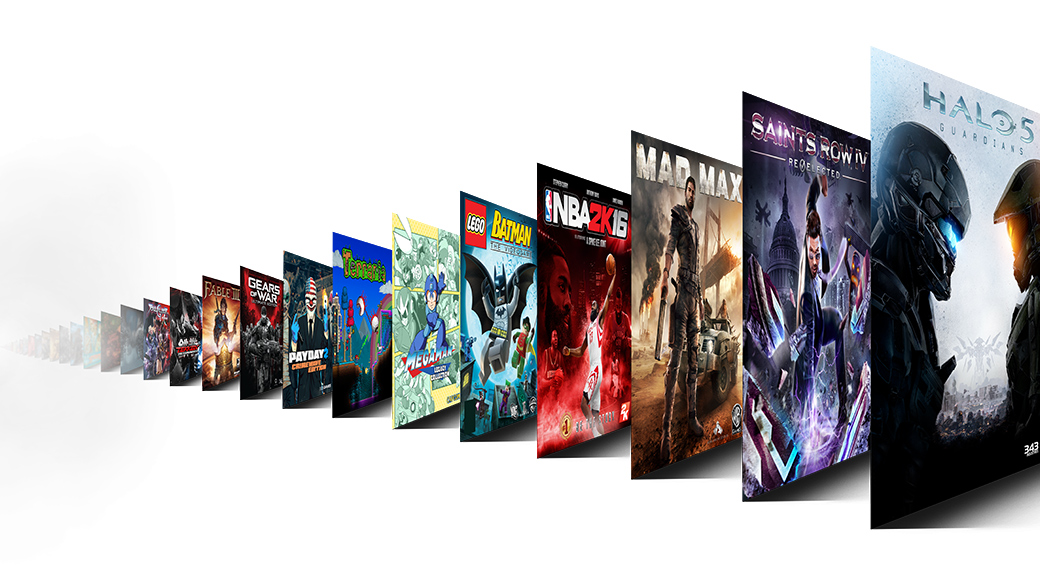 Xbox Game Pass for PC
Microsoft has been experimenting with its on-demand subscription service, Xbox Game Pass, for the past year. For $9.99, you get unlimited access to more than 100 titles, and unlike streaming services like PS Now, Game Pass is simply an a la carte download service that lets you pick the game you want and zap it to your hard drive. It also gives players instant access to all new first-party Xbox games, such as Sea of Thieves and State of Decay 2. So new games and plenty of classics for $9.99. It's a deal that no other service can currently match. 
That's why we think Xbox Game Pass might actually be Microsoft's future in gaming. While the company isn't doing so well in terms of hardware, it could absolutely capitalize on the digital subscription side by releasing Game Pass on more than one platform, namely PC. Giving PC gamers access to the Xbox's library of games (most of which are already compatible with PC anyway) would instantly turn Game Pass into one of Steam's top competitors.
Microsoft could very well be ready to make the Game Pass push to PC at E3 2018. And we're absolutely here for it.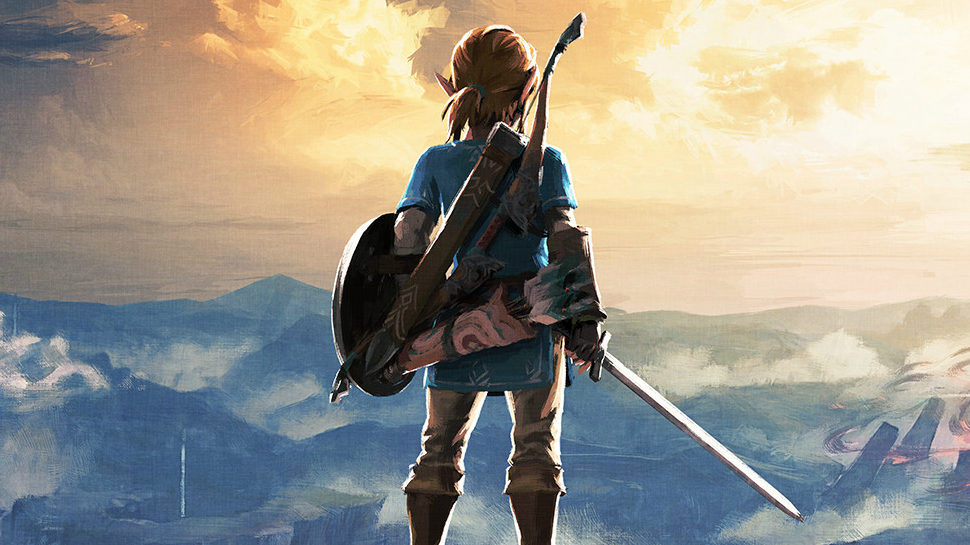 A New Zelda Game
The Legend of Zelda: Breath of the Wild broke several records for Nintendo last year and helped put the Switch on the map. It was also one of our top games of 2017. Breath of the Wild has enjoyed much critical praise and financial success, which is why Nintendo's absolutely fast-tracking a new Zelda game. In fact, a recent job listing confirmed that the Big N is already at work on the next installment.
What the next Zelda will look like is anyone's guess. While logic tells us that Nintendo won't be looking to stray too far from Breath of the Wild's award-winning design, the company isn't really known for making the obvious choices. It's what makes Nintendo such an innovative company (as well as such a frustrating one). If the Big N is looking to change things up, we'd gladly accept a new top-down Zelda adventure or even the return of Toon Link. Especially the return of Toon Link. 
New F-Zero for Switch
Fans have been asking for a new F-Zero racing game for years, but Nintendo doesn't seem all that interested in making one. In fact, the company is so not interested that it hasn't released a new installment since 2004's F-Zero Climax for the Game Boy Advance. It's so not interested that it's reportedly making a Star Fox racing game instead. But there's always hope that Nintendo could surprise its fans with a new F-Zero. With the Switch's emphasis on handheld play and motion controls, it seems like now is the time. It's wishful thinking but it doesn't cost to dream!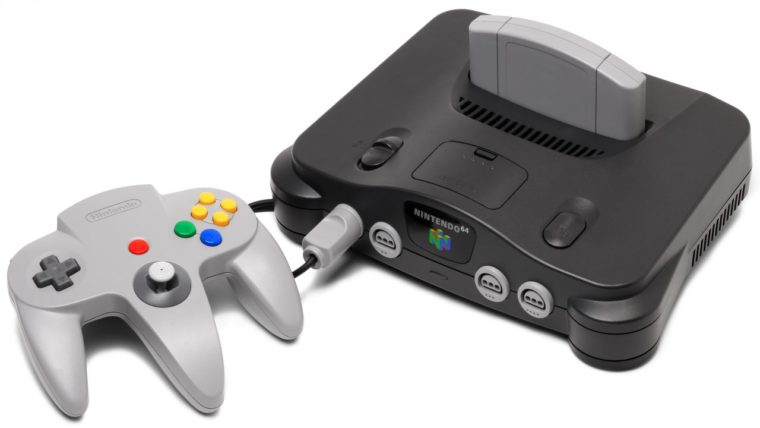 N64 Mini
Nintendo has dropped two retro consoles in the last two years, the NES Classic Edition and the SNES Classic Edition. Logic tells us that, since both consoles have sold extremely well, we're bound to get more. The Nintendo 64 is, of course, next in line as far as chronology goes. With The Legend of Zelda: Ocarina of Time turning 20 this year, 2018 might be the perfect time to bring the game back as part of a shiny new retro console. But please, Nintendo, build more units this time. Fans clearly want to buy them.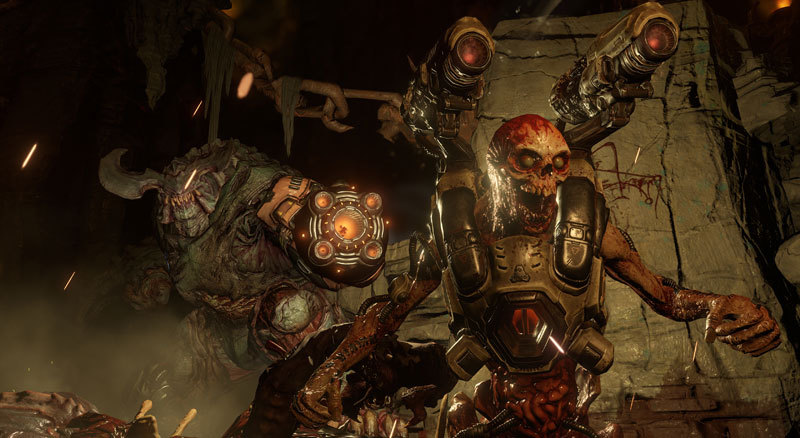 Doom 2 Coming in Spring 2019
A few weeks ago, I would've guaranteed that a sequel to 2016's Doom revival would be one of Bethesda's big E3 announcements. I'm not so sure about that anymore. Bethesda already has what's turning out to be a pretty full slate at this year's show, including the newly-announced Rage 2 and Fallout 76. Add to that some time with Quake Champions, Elder Scrolls Online, and the rumored Prey expansion and there doesn't seem to be that much room left for Doom 2 at all.  
Bethesda tends to announce games that are only a few months out from being released, which means that Rage 2 and Fallout 76 may be taking the coveted Fall 2018 slots. But if the publisher wants to show fans what's coming up in the first half of 2019, Doom 2 might be exactly the game to do it with.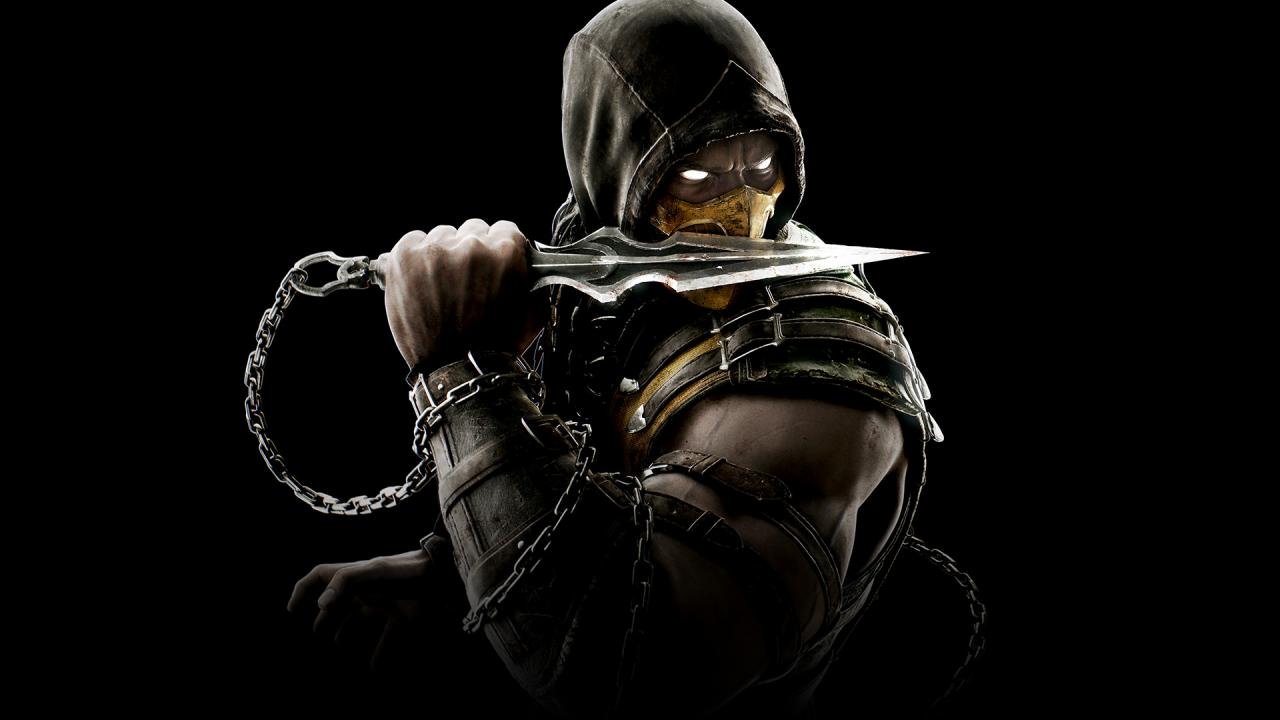 New Mortal Kombat Game Announced
It's been three years since Mortal Kombat X hit shelves, just about the right amount of time for NetherRealm Studios to work on a sequel. Rumors have persisted that the developer is working on Mortal Kombat 11 and I have no reason to argue otherwise. The only reason NetherRealm wouldn't announce a new Mortal Kombat game is because Injustice 2 came out just last year. The studio might not be ready to move on just yet.
There's another possibility, of course: what if NetherRealm is working on a new Mortal Kombat/DC Comics crossover? Now THAT would be a welcome, gore-filled surprise!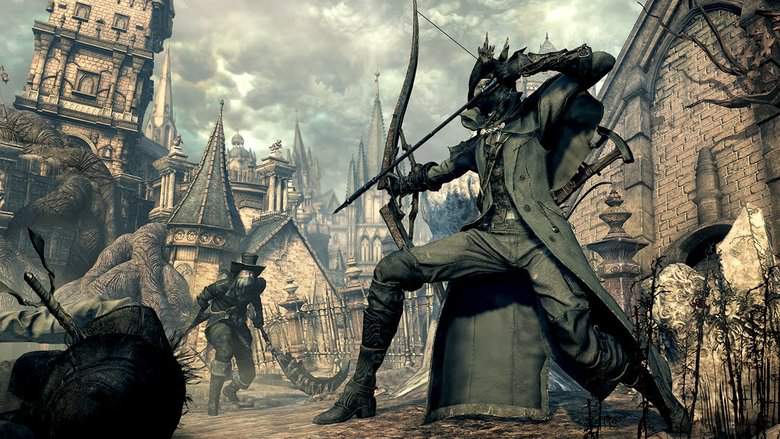 Bloodborne 2 Revealed by From Software
FromSoftware teased a new project at the 2017 Game Awards with a short, very vague teaser. We've not heard anything from the Dark Souls and Bloodborne developer since, but rumors have persisted that the studio's new game is the PlayStation-exclusive Bloodborne 2. The rumors aren't hard to believe, considering that FromSoftware has found great success with its signature brand of action RPG gameplay.
A new entry in the fast-paced Bloodborne series would be a fine addition to the PlayStation 4's slate and a proper closer to this console generation for Sony. Whatever FromSoftware is working on, whether it's Bloodborne 2 or a Tenchu revival or a Kuon remake, we'll probably hear about it at E3 2018.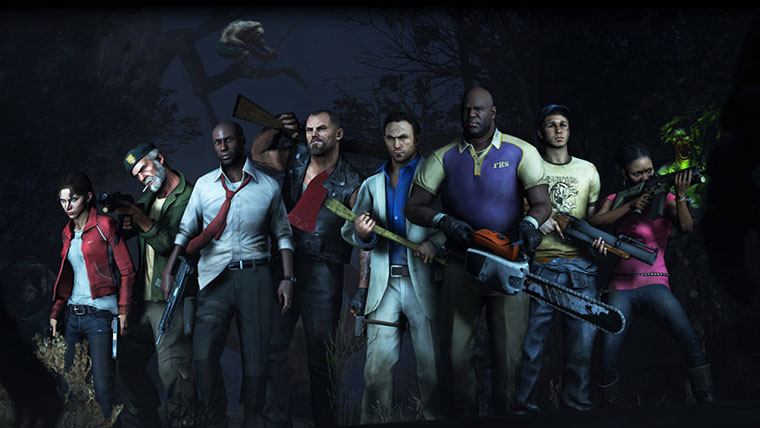 New Left 4 Dead Announced
The company recently revealed that it's finally jumping back into game development. On top of the upcoming card game, Artifact, Valve is also working on a few VR titles as well as at least one proper single-player game. There's no mention of a multiplayer title, but we all know nothing is ever what it seems behind the curtain at Valve.
I just can't imagine a reality where Valve is looking at games like Call of Duty: Black Ops 4, Strange Brigade, and Earthfall and not wondering whether fans are ready for the return of Left 4 Dead. After all, the game still has a sizable fanbase on PC. The time just seems right. Online multiplayer experiences are more popular than ever and a cooperative shooter like Left 4 Dead is a perfect choice if Valve is looking to capitalize on the trend.