News
Dying Light 2: Release Date, Trailer, Gameplay, and News
What we know about Dying Light 2, including latest news, trailers, release date, and much more!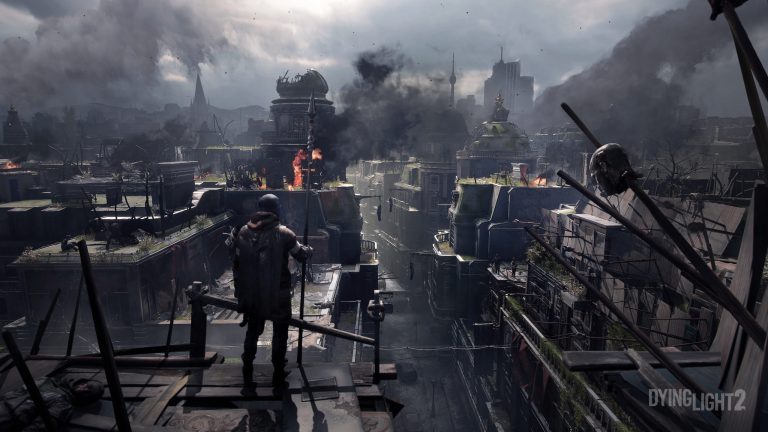 Dying Light 2, the sequel to the beloved zombie parkour open-world RPG, has been announced by Techland. During E3 2018, it was also revealed that RPG legend Chris Avellone, who previously worked on Fallout: New Vegas and Star Wars: Knights of the Old Republic, is working on Dying Light 2. Unsurprisingly, this sequel will have a bigger emphasis on decision-making, as you embark on missions for different factions. How you decide to handle certain situations will have huge consequences as you progress. 
"The bold sequel to the open-world phenomenon, Dying Light 2 brings to life a unique post-apocalyptic vision of the Modern Dark Ages – a brutal, bleak and unforgiving reality where you are as likely to perish at the hand of a human as you are by the infected," said Techland in a press release. "In this exhausted world, your quick thinking, exceptional parkour abilities, and brutal combat skills are the only things that let you dive into darkness and emerge alive. Make morally grey decisions and witness how they impact the world at multiple levels, shape the transformation of the City, and ultimately decide its fate." 
Further Reading: 40 Best Video Games to Play in 2019
The game is powered by the C-Engine, a new generation of Techland's in-house technology dedicated to open-world action-adventure and action-RPG games.
"Dying Light 2 will be a truly bold sequel, combining the much loved Dying Light DNA with completely new ways to play," said Pawel Marchewka, Techland CEO. "For the first time in the franchise, players will have the power to decide the fate of a decaying metropolis with their own choices and actions. Across the story, the melee combat, the parkour movement, and other aspects of the game, we're giving players a completely new level of freedom."
Here's everything else you need to know about the game:
Dying Light 2 Release Date
Dying Light 2 has been delayed indefinitely per a message from Techland, which you can read below:
The game was scheduled to release for Xbox One, PlayStation 4, and PC. 
Dying Light 2 Trailer
Here's a nearly 30-minute gameplay video that offers an extensive look at Dying Light 2's gameplay:
It's been a while, but E3 2019 offered us a fresh look at the promising Dying Light 2. We can't wait for this one. 
Here's the announcement trailer:
Check out some gameplay as well:
John Saavedra is Games Editor at Den of Geek. Read more of his work here. Follow him on Twitter @johnsjr9.