News
Dungeons & Dragons creator dies, aged 69
Gary Gygax, creator of the original Dungeons & Dragons has passed away after a period of ill-health. Ron Hogan remembers the fun and honours the legacy...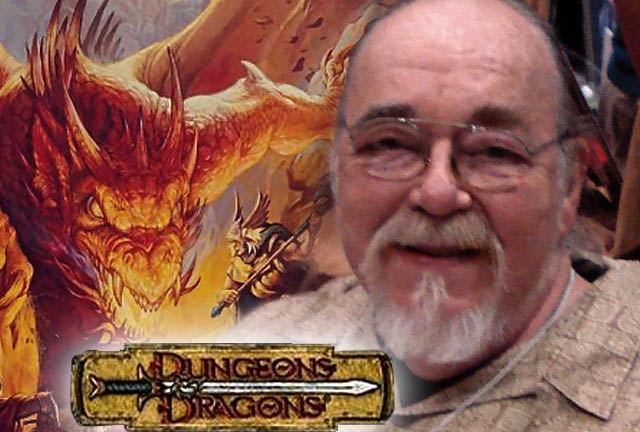 Throughout the world, Dungeon Master screens are at half-fold, and there are 20-sided die salutes ringing out in basements and kitchens in honor of the man who invented not only the most popular role-playing system of all time, Dungeons and Dragons, but the man who basically invented the role-playing game in general. Swap out your battle garb for vestments of mourning.
Gary Gygax, hero to geeks and nerds everywhere, passed away today at age 69. He's been battling ill health for the last few years, having suffered multiple strokes, but his mind and creative drive were as powerful as ever right until the end. Even yesterday, he was at work, creating new worlds with Troll Lord Games and his latest creation, Castle Zagyg, and Gygaxian Fantasy Worlds.
Gygax attained renown as the creator of Dungeons and Dragon, the world's most popular role-playing game system, Advanced Dungeons and Dragons, Dangerous Journeys, Castles & Crusades, and Lejendary Adventures, among others. He was also the producer of the Dungeons and Dragons cartoon series, wrote ten novels, contributed dozens of short stories and columns to magazines, published several board games and miniatures-based war games, and right until his death, regularly hosted Q&A sessions and chats with fans online.
I can't say I was the world's biggest D&D fan, though I played it fairly often in my college days. However, Gygax basically invented the whole subculture of role-playing games, and every RPG ever made, from tabletop to MMORPG, owes a great debt to him. Richard Garriott's Ultima was inspired by D&D. Warcraft and World of Warcraft were also heavily inspired by D&D. Without Gary Gygax, there is no fantasy gaming genre to speak of. Through his games, and the games inspired by him, I've met dozens of friends and acquaintances, wiled away countless hours exploring weird dungeons, wracked my brain with strategies on a thousand different war games, and been wildly entertained for many years by the theories of gaming.
It's been a long, strange trip, Gary. I know you're in a better place, having fulfilled your lifelong dream of introducing the world to realms beyond comprehension. I'll raise a pint of my best Dwarven ale to you tonight, good sir.
"I would like the world to remember me as the guy who really enjoyed playing games and sharing his knowledge and his fun pastimes with everybody else." Gary Gygax interview with GameSpy, 8/15/2004