News
Dreadful Bond: New Horror Game From Director Dario Argento
The legendary Dario Argento is working on his first horror game. Here's what we know about Dreadful Bond: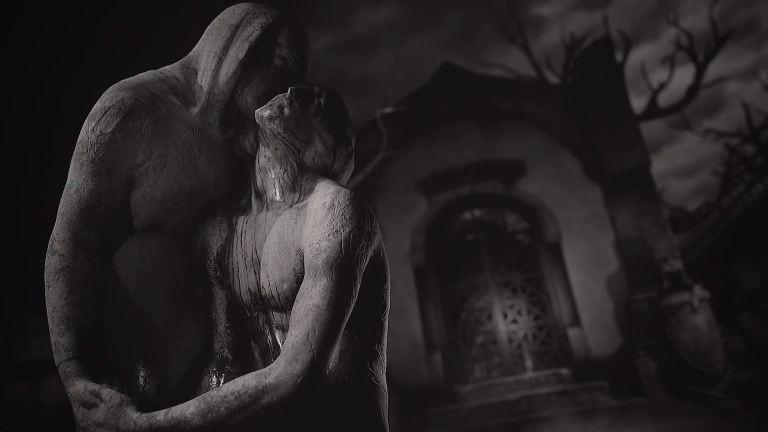 Legendary horror director Dario Argento is entering the world of video games with a new project called Dreadful Bond.
"Following his amazing success in the world of cinema during the 1970s and 1980s, Dario Argento – often referred to as 'Master of the Thrill' and 'Master of Horror'- has decided to cast his wicked magic on the video game medium, too," reads a post on Dreadful Bond's Kickstarter page. "Dreadful Bond is his first video game in the role of artistic director. It's a project that recalls many of his motifs and ideas, quite like one of his films: a story where the deepest love meets the darkest abyss of horror."
Dreadful Bond is described as a "supernatural, psychological video game thriller" where players assume the role of an unknown character that they control from a first-person perspective. This unknown character must wander the seemingly empty Wharton Manor as they attempt to discover the secrets it holds and how it relates to the "memory of recent horrors." What horrors and truths the team are referring to isn't clear at this time, but they do warn players to no support the project unless they are "willing to face a disturbing truth."
While the game's team are not ready to describe its gameplay in detail, the ways in which they talk around the topic tend to suggest that players will be responsible for solving various puzzles while, presumably, avoiding an unfortunate fate. Players will also encounter shadows along the way that will seemingly reenact some of the events that happened in this mansion previously. We're guessing they won't be happy memories. 
Argento states that Dreadful Bond is a "project that's very close to my themes, to my films, to my dreams." While it seems that his involvement with the project largely touches on the game's visuals and art design (which utilize a photogrammetry technique used to accurately capture certain items and images), there's no denying that Argento's involvement with this game is its biggest draw at this time. While Argento hasn't exactly been on top of his game in recent years, his eye for exciting visuals (such as those seen in Suspiria) may translate well to the world of video games. 
Assuming that Dreadful Bond is fully funded, the team expects to be able to release it by the end of 2020 or the beginning of 2021. 
Matthew Byrd is a staff writer for Den of Geek. He spends most of his days trying to pitch deep-dive analytical pieces about Killer Klowns From Outer Space to an increasingly perturbed series of editors. You can read more of his work here or find him on Twitter at @SilverTuna014.