News
Dragon Quest Creator on Challenges of Bringing the Series West
Dragon Quest creator Yuji Horii passionately recalls his memories of the first game.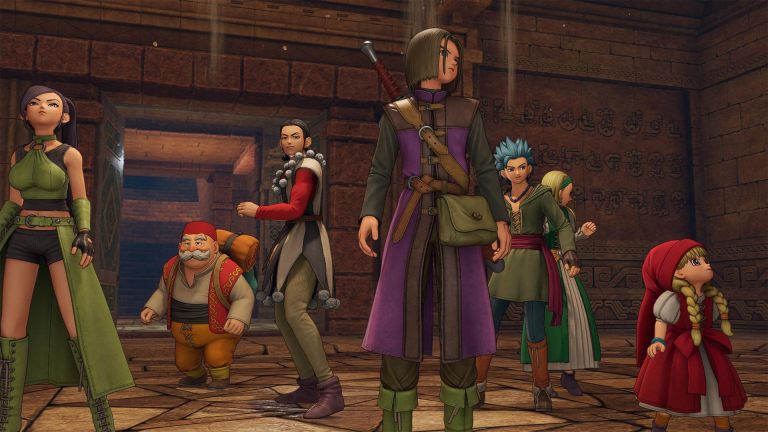 In an interview with IGN, Dragon Quest creator Yuji Horii recalled his early work on the Dragon Quest franchise and the challenges of bringing the series to a global audience. 
"I wanted to figure out a way to bring this kind of fun RPG to that platform [Famicom/NES], and that's what we worked hard to achieve," said Horii. We believe we were able to bring a relatively easily understandable and simple experience to the Famicom and NES devices. We were able to bring the RPG experience to the device."
Like many developers at that time, Horri's ambition exceeded the power of Nintendo's console. As such, he and his team had to decide what could be cut from their plans and what would ultimately separate their game from everything else. 
"We had to limit the number of written kanji we included in the game, and to make it a focus on the main character as well," said Horri. "We really focused on ensuring people would really be able to experience the fun of the story, but also how the players would really be able to feel they were becoming stronger through racking up experience points."
When it came time to bring the ambitious Dragon Quest to the West, the team faced a new series of issues. Not only did they have to change the name from Dragon Quest to Dragon Warrior due to copyright conflicts, but Horri had to make a difficult decision regarding the game's artwork. 
"There was an instance where people wanted to change the package art, and so I raised the question of whether it would really be appropriate not to have Toriyama's art for our overseas packaging," said Horii. "My initial reaction was 'I wonder why they would do that?' But I was informed it would be better that way, so I kind of had to go along with it."
However, the creative struggles of adapting and evolving the series haven't diminished Horii's love for what he does. 
"Making games is joyful," says Horii. "It's really fun to think of games and developing games."
Matthew Byrd is a staff writer for Den of Geek. He spends most of his days trying to pitch deep-dive analytical pieces about Killer Klowns From Outer Space to an increasingly perturbed series of editors. You can read more of his work here or find him on Twitter at @SilverTuna014.