News
Dragon Quest 11 Release Date, Trailer, and News
Get your best look yet at the Western version of Dragon Quest 11, which is out later this year!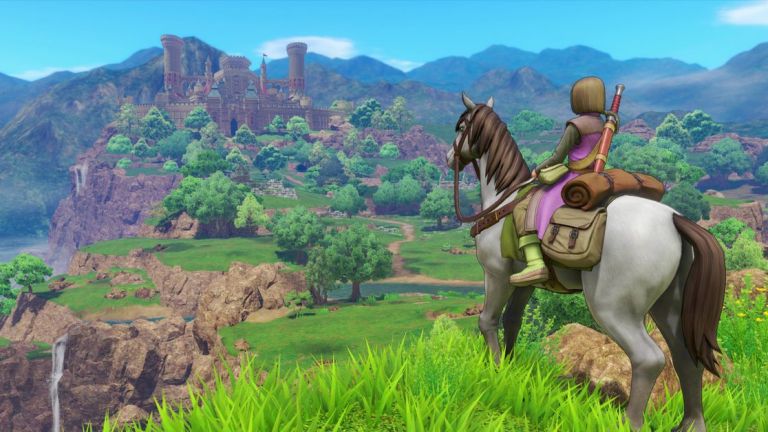 Dragon Quest XI: Echoes of an Elusive Age has finally received a Western release date. PlayStation 4 and PC gamers in Europe and North America will be able to play the localized version of the game on Sept. 4. 
Square Enix showcased a new trailer for the Western version of Dragon Quest XI at E3 2018. Check it out:
While there is a Nintendo Switch version of the title in the works for the West, it will not be released at the same time as the other versions. In fact, it's not being released in 2018.
Square Enix informed IGN that the company is developing a Western version of the game for Nintendo Switch, but that "development is expected to take a long time from a technological standpoint as well, so we still have a long way to go until its release." Square Enix has not confirmed when the Switch version will be released, but a representative from the company noted that it will not be available before the end of the year. 
Sadly, the 3DS version of the game won't be coming to the West at all. Square Enix explained that its decision to not release a Western version of the 3DS game is based on the company's desire to "grow the audience in the West." The studio noted that, while a 3DS version of the game made sense for Japan, it feels it is better to focus on the PlayStation 4 and PC versions of the game when trying to appeal to Western markets. Speaking of which, this is the first time that a mainline Dragon Quest game will be officially released for PC. 
As you've probably gathered, Dragon Quest XI has been out in Japan for quite some time. It was originally released in that country on July 29, 2017. If you're wondering why Japan got the game so far in advance in this modern age, it probably has something to do with the fact that the title sold two million copies during its first two days of availability in that country. Yes, the series really is that popular in Japan. 
While Dragon Quest – which debuted in the West as Dragon Warrior – hasn't been quite as popular in other countries, it has enough of a cult following in the West to justify the effort it takes to translate and localize a game of that size. Early reviews/reports of the Japanese version of the game suggest that it's a particularly impressive Dragon Quest game, but it doesn't sound like it strays too far from recent titles in the series. We recently played the game and enjoyed our time with it. 
We'll have to see how the West reacts to it when Dragon Quest XI releases later this year.