News
Dragon Ball FighterZ Release Date, Trailer, News, and More
Get your last look at the game ahead of its impending release.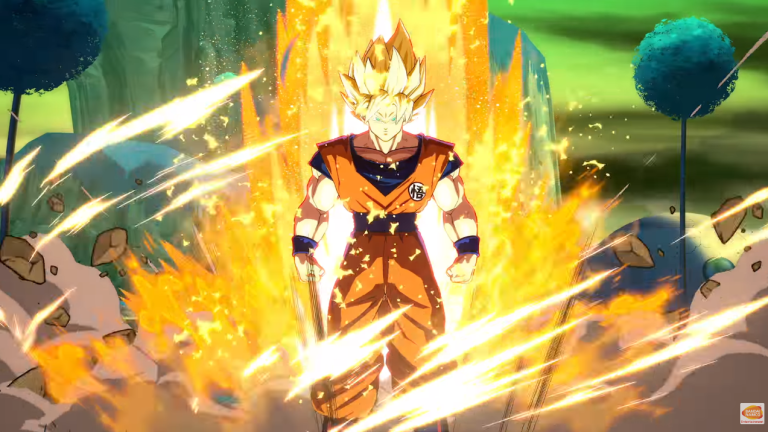 There are two things you need to know about Dragon Ball FighterZ regardless of whether or not you consider yourself to be a fan of the series or not. First off, this is a 2D fighting game with 3D character models and a 3D fighter like recent Dragon Ball combat games. While you may think that might detract from this game's ability to recreate the absolutely wild battles the anime series if famous for, the game's first trailer shows that this may just be the most over-the-top Dragon Ball fighting game yet.
Of course, its possible status as such makes more sense when you consider that this game is being developed by Arc System Works. Yes, the studio behind the incredible Guilty Gear fighting series will be helming the newest Dragon Ball fighting game. In terms of studios best equipped to tackle such a project, there are few developers in the world with the pedigree and talent that Arc System Works can boast. 
The game itself will also utilize a 3 vs. 3 team-based battle system. As such, we expect that the final release will boast quite the sizeable roster of Dragon Ball characters as well as quite a few intriguing team possibilities. Some early footage shown from the game's demo also suggests that Arc System Works focused on ensuring that each character's move set is both unique and true to their role in this world.
Here's everything else you need to know about Dragon Ball FighterZ:
Dragon Ball FighterZ News
Celebrate the impending release of Dragon Ball FighterZ with this launch trailer that summarizes why Dragon Ball and fighting game fans should be excited about this upcoming project. 
Don't forget to also watch the final character reveal trailer for FighterZ which welcomes Android 21 to the game.
Bandai Namco has also revealed the full roster for Dragon Ball FighterZ's upcoming open beta.
Here are the 11 fighters you'll be able to play as when the open beta begins on January 14 for PlayStation 4 and Xbox One users (or January 13th for PlayStation 4 and Xbox One owners who pre-ordered the game):
NappaVegetaGokuPiccoloKrillinCellAndroid 18FriezaBeerusKid BuuGohan (Adult)
The open beta period will run through January 16th. 
Dragon Ball FighterZ Release Date
Dragon Ball FighterZ is set to release in January 26, 2018 for PlayStation 4, Xbox One, and PC. 
Dragon Ball FighterZ Trailers
Hit formally joins the roster in this new trailer that showcases what the assassin can do.
This Dragon Ball FighterZ trailer doesn't reveal any new character, but it does offer a glimpse at the wonderfully over-the-top battles that you'll be able to participate in. We'd say that's a pretty fair trade-off. 
Adult Gohan was formally added to the FighterZ roster not long ago, but now, Bandai Namco has released an official trailer for the fighter that showcases what this iconic character cand do. 
Bandai Namco has announced that the next three fighters to join the Dragon Ball FighterZ roster are Gotenks, Kid Buu, and adult Gohan.
"Gotenks is the result of Trunks and Goten's successful use of the Fusion Dance method to create one fused character of greater power and skill," reads the official release. "Gotenks is the first Fusion Dance character to be seen in Dragon Ball. He sports a blue and yellow Metamoran vest, a piece of clothing which all Fusion Dance characters wear. Gotenks is ready to take on all challengers in Dragon Ball FighterZ."
Kidd Buu, meanwhile, is described as a particularly powerful character that packs some devastating abilities. Adult Gohan, meanwhile, is simply the adult version of Gohan. 
You can see Gotenks in action via this recently released trailer. 
This latest trailer doesn't feature any new character, but it does offer a look at the game's multi-arc story mode. The hints of storylines peppered throughout this trailer or great, but it's the animation quality that really catches our eyes. 
To celebrate Gamescom, as well as the announcement of Dragon Ball FighterZ's beta, Bandai Namco have released a new trailer that not only showcases the game's chaotic combat but even hints at the narrative that will accompany the game's single-player mode. 
This next trailer introduces Trunks. You can watch the son of Bulma and Vegeta go full Super Saiyan and display the game's wonderful art design in the process by clicking the video below:
How many Dragon Ball Z fighting games does it take to get to the center of why Dragon Ball Z fighting games somehow feel like gaming's longest running genre? The world may never know. 
Nevertheless, there is a new Dragon Ball Z fighting game on the way and it features a few aspects which put it quite a bit ahead of the pack in terms of general intrigue. Here is the debut trailer for Dragon Ball FighterZ:
Dragon Ball FighterZ Details
Two Japanese magazines have confirmed that Super Saiyan Blue Goku, Super Saiyan Blue Vegeta, Android 16, and Android 18 are being added to Dragon Ball FighterZ's roster.
According to Weekly Jump, Super Saiyan Blue Goku will be able to use 10x God Kamehameha as one of his abilities while Super Saiyan Blue Vegeta can utilize Final Flash Attack. V-Jump states that Android 18 can use Accel Dance to summon Android 17. It is not known if Android 17 will appear as an independently playable fighter as well. 
The publications also revealed that Dragon Ball Fighter Z's Story mode will focus on Android 16 and a group of fallen super warriors. DragonBall Fighter Z will also reportedly feature a party mode where 6 players can participate in a 3 vs. 3 mode that will allow players to control their characters when they are tagged into the fight. 
Bandai Namco and developer Arc System Works have confirmed that Piccolo and Krillin are joining the Dragon Ball FighterZ roster. Piccolo is described as a character capable of easily breaking guards and dictating the distance between fighters with his grabs and ranged attacks. Krillin, meanwhile, is able to create illusions which can help make him hard to hit. 
Here are a few photos of each new fighter: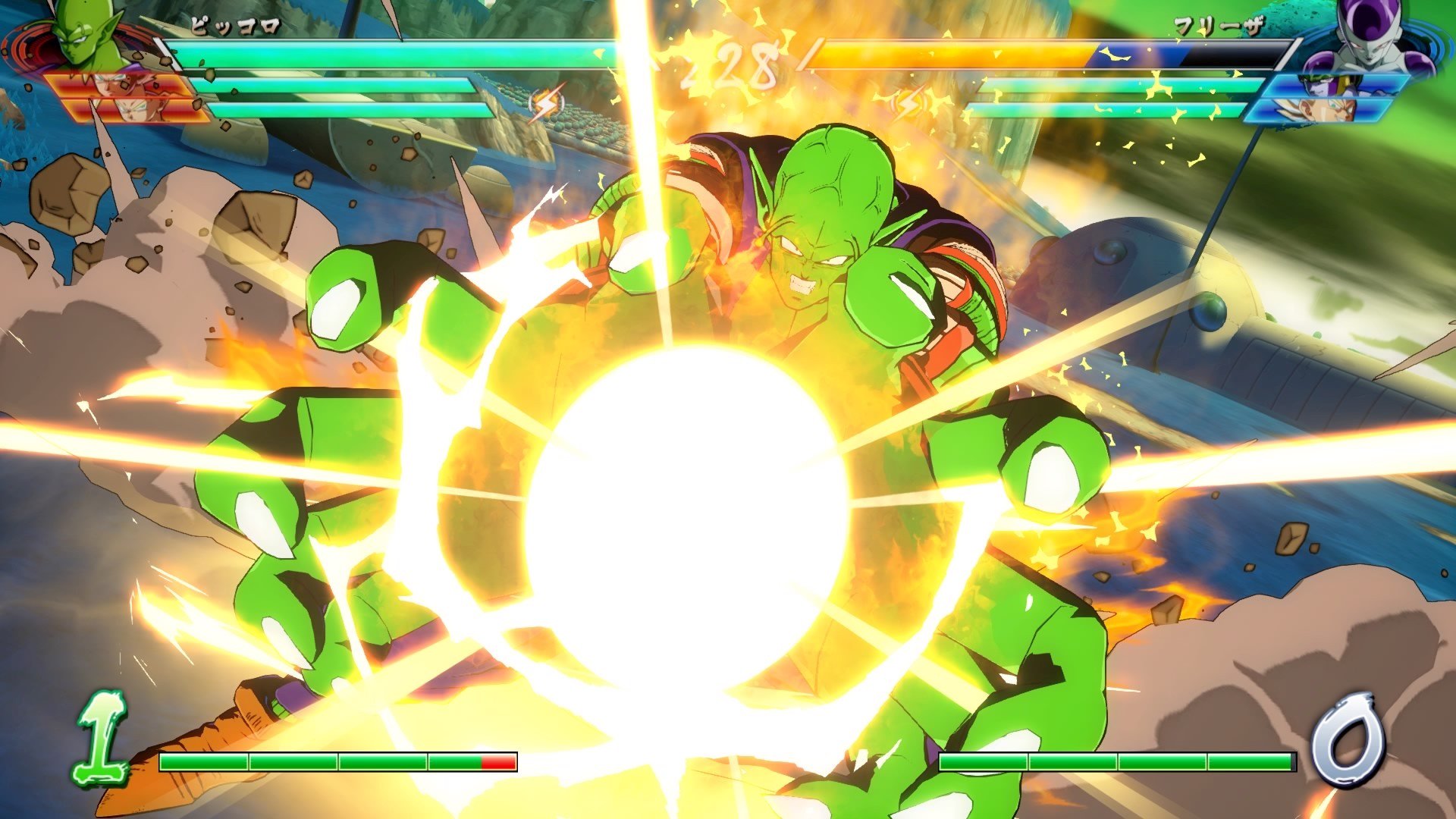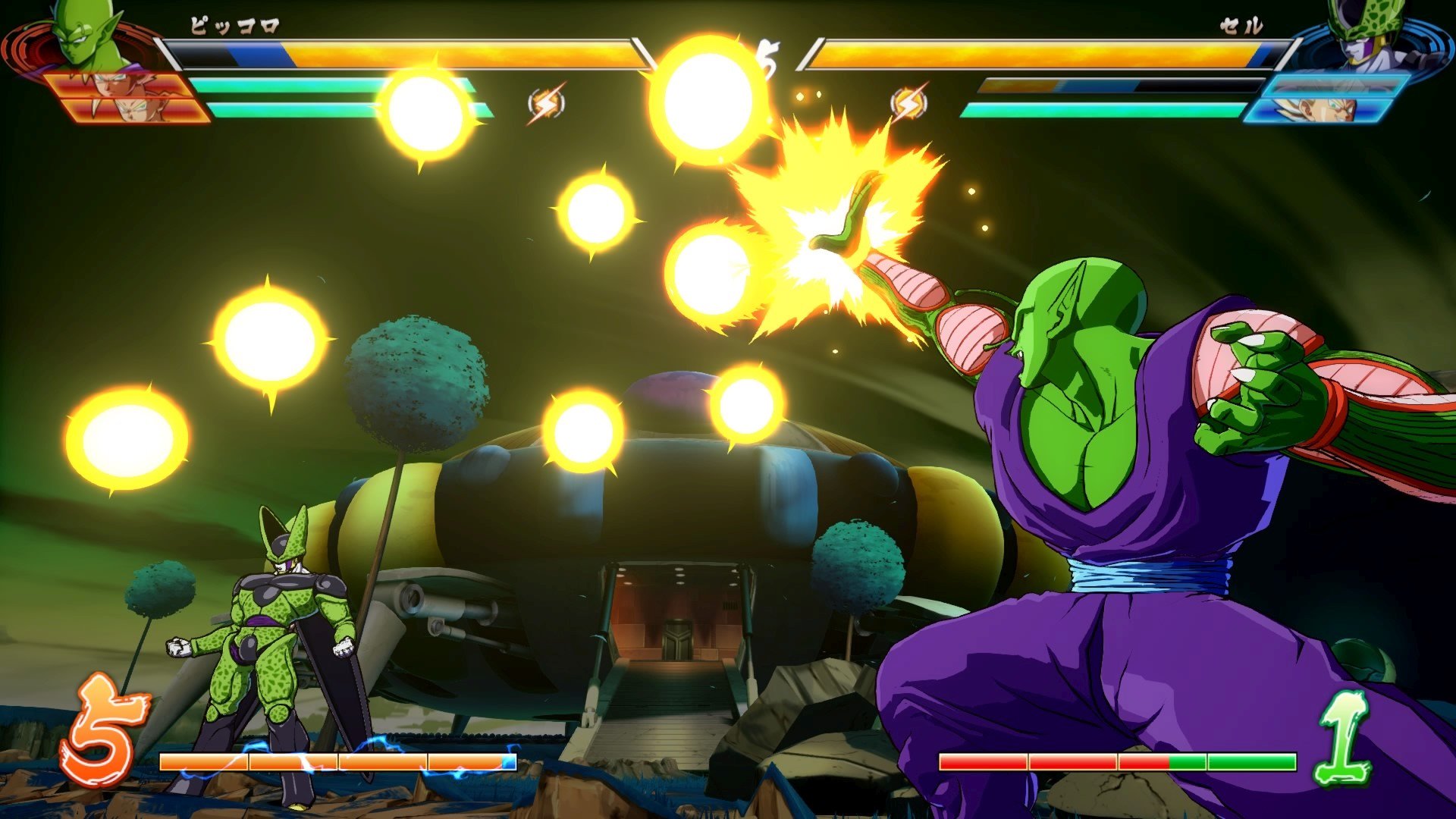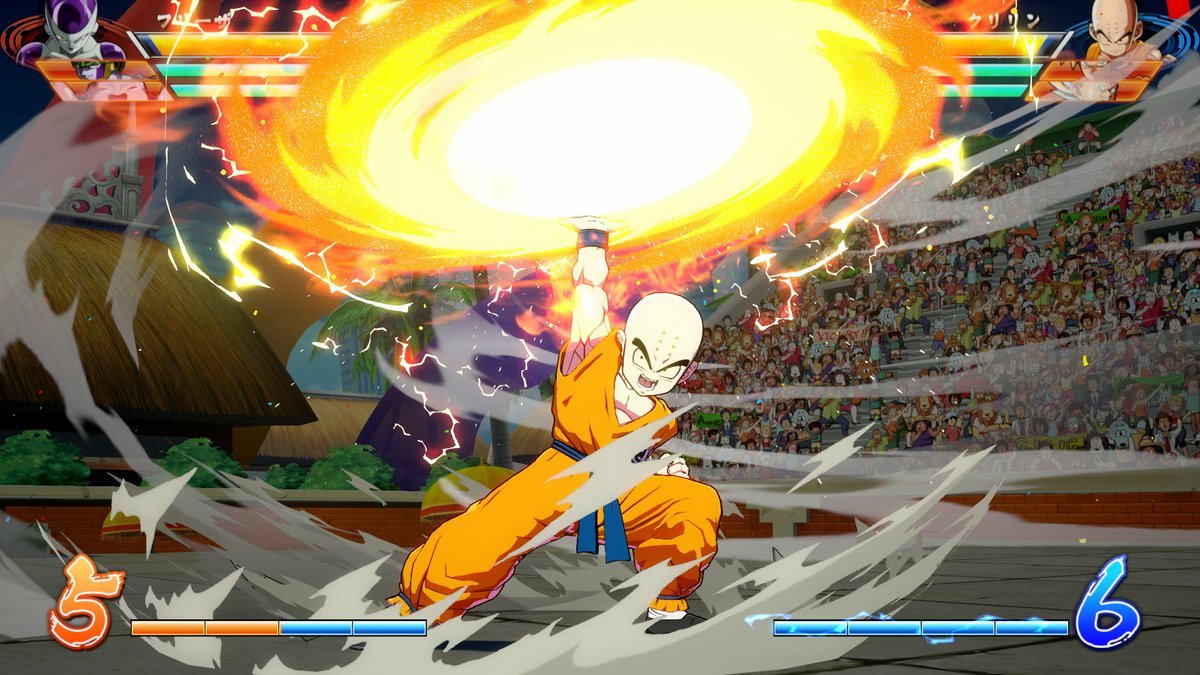 Dragon Ball FighterZ Collector's Edition
Dragon Ball FigherZ will be available in a special collector's edition when the game ships next year. This collector's edition will retail for $139.99 and ship with the following items:
A copy of Dragon Ball FighterZ 7" Goku statue with exclusive "Manga Dimension" coloringExclusive STEELBOOKThree Art BoardsA CollectorZ box to house all the items listed above
Additionally, the FighterZ pre-order bundle will include:
Two early unlockable characters (SSGSS Goku & SSGSS Vegeta)Two exclusive lobby avatars