News
Dragon Age 4 May Be Similar to Anthem
A new report suggests that some in BioWare believe Dragon Age 4 might become "Anthem with dragons."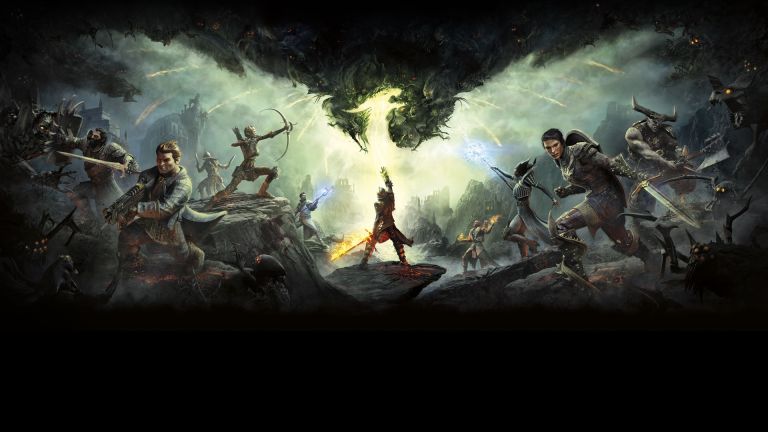 A new report from Kotaku in the wake of their expose on the troubled development of Anthem suggests that Dragon Age 4 may be very similar to Anthem.
It appears that the current version of the Dragon Age 4 project (which is codenamed Morrison) is being built using "Anthem's tools and codebase." While the extent of how much of Anthem is being used as the basis for Dragon Age 4 isn't clear at this time, it's a near certainty that Dragon Age 4 will feature some kind of live service elements. That much has been confirmed by BioWare GM Casey Hudson who says that the phrase "live" in this instance just means "designing a game for continued storytelling after the main story."
However, some employees within BioWare (who, according to the report, wish to remain anonymous), have been referring to project Morrison as "Anthem with dragons." That description has been countered by other employees who insist that Anthem was the company's multiplayer experiment and that whatever online elements are in the next Dragon Age will not define the experience.
This disagreement over the nature of Dragon Age 4's gameplay and design seemingly suggests that the project may not be as far along as we previously suspected. If it was, surely those closest to the game would know what kind of experience it is really going to be. Instead, it seems that there's an internal disagreement at the moment regarding the feasibility of building a single-player experience from Anthem's code and whether or not the project's leads really want to go in that direction.
Interestingly, some people have suggested that Dragon Age 4 will be primarily designed as a single-player experience and that the games multiplayer may be limited to something as simple as the ability for other players to join your game as you play and serve as your companions. The problem at the moment seems to be that Dragon Age 4's design direction has changed so often (and seemingly continues to change) that these ideas could be nothing more than wishful thinking and loose talk. 
One thing that does seem clear is that BioWare is going to have to figure out how to overcome some of the technical issues they encountered with Anthem if they are indeed using Anthem's code as the foundation for Dragon Age 4. They might also have to answer some questions regarding a previous statement they made in which they seemingly promised that future BioWare games will not be copies of Anthem. 
Matthew Byrd is a staff writer for Den of Geek. He spends most of his days trying to pitch deep-dive analytical pieces about Killer Klowns From Outer Space to an increasingly perturbed series of editors. You can read more of his work here or find him on Twitter at @SilverTuna014.